Impact and Inspiration: Good-Bye Mr. Hogan
The week of November 15th ended with hugs, tears, and final goodbyes after Mr. Hogan announced his resignation from West Morris Central High School. Mr. Hogan has worked as a drama and English teacher for ten years, with his most notable role being the Central Theatre director. He directed up to three plays a year: one fall drama, one spring musical, and one PDP (professional development project), which occured in the summer. The impact that Mr. Hogan has had on his students past and present, is no doubt due to his teaching in school as well as his direction during the shows. 
The arts provide an honest and intimate view of the world in which expression of creativity, understanding, and a sense of community can take place. For senior Emily Broadhurst, who has participated in three musicals, theater is "like an escape for the actors and the audience." She says that, "being present in the moment has a whole new meaning on stage, you can't get that feeling anywhere else." Mr. Hogan gave his actors this safe space where they could master their skills while thriving in the authenticity of acting. His students cherished this kind of outlet as an essential part of their lives. On top of this, Mr. Hogan not only influenced many of his students through his art of theater, but he also served as a mentor. Mike LeFevre, a senior who has performed in nearly every show since his freshman year as well as taken many theater classes, describes Mr. Hogan as a "mentor, someone who guided me a lot throughout high school and always supported me."
Mr. Hogan would always tell the cast of each show before they performed, "If we can impact even just one person in the audience, we've done our job." However, the impact and inspiration he sparked within his students may have been the greatest one of all. He understood the importance of the arts on the mind and soul and wanted to ensure that his theater productions touched the hearts of those who were able to see them. Despite his departure from WMC, Mr. Hogan's legacy remains vibrant and the power of the arts will continue to live on through all the students he has inspired to continue performing.
Leave a Comment
About the Contributor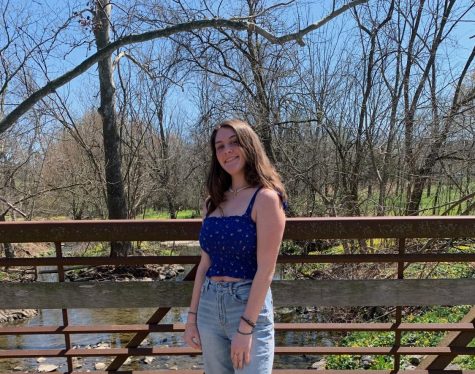 Caroline Miller, Staff Writer
As a senior at West Morris Central, Caroline Miller is making her debut as a staff writer for The Paw. She frequently participates in extracurriculars...