New Jersey Devils Claim Nathan Bastian off of Waivers
On Thursday, November 25th, the New Jersey Devils claimed former player Nathan Bastian off of waivers from the Seattle Kraken. Bastian, being drafted to Seattle during the expansion draft, has been a long-awaited player to return to the ice in Newark.
Bastian was drafted to New Jersey in 2016 in the second round as 41st overall and has been able to return to play immediately.
Bastian's record is 15 points in 60 games during his NHL career, to which only 2 points were during play with Seattle.
The system of waivers in the NHL is typically to send a player into the minor league, as most teams have an AHL affiliate. Reasons may vary depending on the player, however, Bastian was placed in order to create space in the Kraken roster for Mason Appleton, who was recently activated off of Seattle's injury reserve. Other NHL teams may claim players off of waivers, and if none decide to claim, the player clears waivers.
Bastian has been an appreciated player within the Devils fanbase, making his NHL debut with the Devils against Anaheim in 2019. After the announcement of not being protected for the expansion draft, many fans were in desperation towards Bastian leaving, seemingly not returning to New Jersey anytime soon. Despite this, his probability to now play this week is close to definite.
As nearly a quarter of the NHL season has been completed, there are still several changes to rosters and play being produced by nearly every team, with unexpected rankings and performances. This season is most definitely one nobody expected, but with how the season is playing out, anything could change in an instant to the league.
Leave a Comment
About the Contributor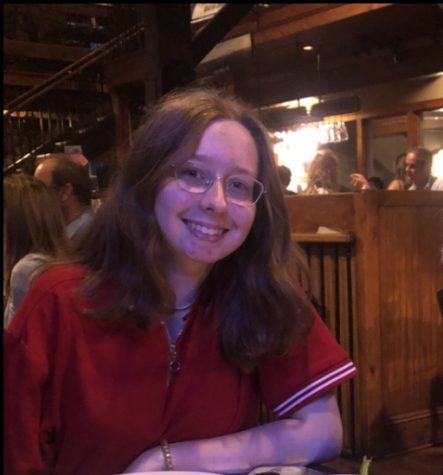 Danielle Smith, Staff Writer
Danielle is a freshman at West Morris Central. She is happy to begin writing for The Paw as a Staff Writer. Danielle enjoys hockey, alongside singing for...