Ghislaine Maxwell Conviction and Complications
On Wednesday December 29th, after 5 days of deliberation, the jury in Ghislaine Maxwell's trial convicted her on five of six charges. CNN reports that Maxwell was charged with sex trafficking of a minor, enticing a minor to travel to engage in criminal sexual activity, transporting a minor with the intent to engage in criminal sexual activity, conspiracy to commit sex trafficking a minor, conspiracy to entice a minor to travel to engage in criminal sexual activity, and conspiracy to transport a minor with the intent to engage in criminal sexual activity. She was acquitted on the charge of enticing a minor to travel to engage in illegal sex acts: however, her more than guilty verdict has the possibility of sentencing her to 65 years in prison, potentially leavings the 60 year old behind bars for the rest of her life. 
The British socialite had decades of history being associated with Epstien between the late 1990s to early 2000s. Maxwell's employment to Epstien (and his revolving door of powerful political figures and celebrities) included recruiting, luring, and grooming girls into what prosecutors describe as a "pyramid of abuse." AP News reported that "she used charm and gifts to gain their trust, taking an interest in their adolescent challenges and giving them assurances that Epstein could use his wealth and connections to fulfill their dreams."
However, not long after Maxwell was convicted, her defense lawyers released that she is requesting a new trial due to the revelation that one of the jurors had previously been sexually abused. Out of concern that their experience may have created bias towards the jury's verdict, the U.S. Attorneys office in Manhattan sent the U.S. District Judge ALison Nathan requesting she conduct an inquiry into the jurors account of sexual abuse he expierenced as well as his repsonses to the questionnaire all potential jurors had to complete during the selection process. In a phone interview with Reuters, Scotty David, who asked to be referred to using his first and middle name, explained that some of his fellow jurors were questioning the memories of the victims. This resulted in him opening up about the sexual abuse he expierenced as a child.  He said, "when I shared that, they were able to sort of come around on, they were able to come around on the memory aspect of the sexual abuse." Court records show that depending on a jurors response to the initial questionnaire asking if they or anyone in their family had expierenced sexual abuse, there was to be a follow up qiestionning with the judge on whether or not this would influence tier verdict, to which David attests he does not remember being asked or followed-up on.
Detailing his experience as a juror to the press after the conviction, while legal, initiated Maxwell's request for a new trial. Her letter to Judge Nathan expressed that, "while the court instructed jurors that they were free to discuss their jury service with anyone of their choosing, some of the statements, as related in the media, merit attention by the court." Reuters also reported that, "Maxwell's defense attorneys did not respond to requests for comment about Scotty David's account of the jury deliberations or his responses to questions during jury selection." 
As of right now, all the legal complications of Maxwell's possible new trial are being worked out by the U.S. Attorney's office in Manhattan as well as Judge Nathan and the rest of the defense. Nevertheless, for a brief moment Ghislaine Maxwell's victims were able to feel some sense of ease knowing that the justice system found Ghislaine guilty of her crimes. Annie Farmer, one of Epstiens many victims, chose to use her real name when testifying in court. She was quoted saying that Maxwell, "has caused hurt to many more women than the few of us who had the chance to testify in the courtroom. I hope that this verdict brings solace to all who need it and demonstrates that no one is above the law. Even those with great power and privilege will be held accountable when they sexually abuse and exploit the young."
Leave a Comment
About the Contributor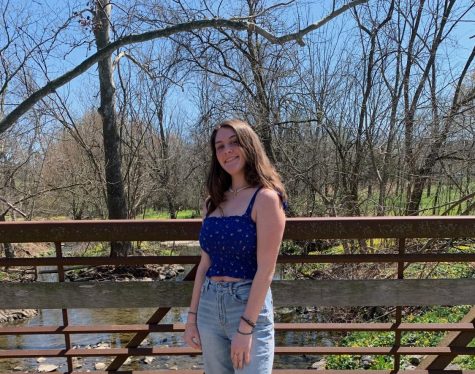 Caroline Miller, Staff Writer
As a senior at West Morris Central, Caroline Miller is making her debut as a staff writer for The Paw. She frequently participates in extracurriculars...