Thank You For Being A Friend, Betty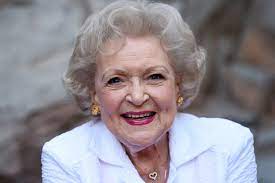 On December 31st, 2021, the world lost a wonderful woman and influential figure in Hollywood, Betty White. White was born on January 17th 1922 in Oak Park, Illinois, and was the daughter of Tess White and Horace White. She moved to California and quickly started a career for herself. In the 1940's she started working on radio shows and soon after booked a job as "girl Friday" on Hollywood on Television. 
This was just the beginning of her career as she starred on many shows after her debut such as To Tell the Truth, What's My Line? and Password. After these shows, her acting career took off. White starred in a countless number of game shows, television shows, and more. She won a Grammy award and multiple Emmy awards because of her performances. 
However, her most notable achievement was her role in The Golden Girls which started in 1985 and ran until 1992. White earned herself seven Emmys from this show alone and gained the most immense fame yet as she was a likable character and overall loved woman. 
Taking a step aside from acting, White co-founded her own production company, Brandy Productions, in 1969 and worked alongside other co-founders George Tibbles and Don Fedderson. Her first sitcom show that aired under Brandy Productions was called Life With Elizabeth and starred characters from Hollywood on Television sketches. In addition, White was a big advocate for the AIDs issue and challenged the stigma against it. In 1990 an episode of The Golden Girls titled "72 hours," White's beloved character Rose Nylund is told she may have been exposed to HIV via a blood transfusion. She was tested and told she would have to wait a long 72 hours for the test results to get back. During this time AIDS and HIV were mostly known as a "gay disease" that would only effect men in the LGBTQ+ community, however, by airing this episode White and the producers proudly put a controversial topic in the public spotlight.
White was overall an amazingly strong woman who was not afraid to stand up to any challenge or stigma that came her way which is very admirable and inspired many to follow her lead. 
Unfortunately, on December 31st, 2021 the 99 year old died in her Los Angeles home. It was just confirmed to the public that the cause of death was a stroke she suffered December 25, 6 days before her passing.  
The public is determined to carry White's legacy on. She was widely known for her love for animals and large donations to animal shelters and charities. She was a woman who shared her love to everyone around her. Because of this, the world has made a point to continue that love in her favor by donating to local animal shelters just as she did. White would have turned 100 on January 17th. In honor of her passing it was decided that January 17th would host a day called the "Betty White Challenge." In Boston, the Newhouse Wildlife Rescue was given an incredible $17,000 in White's name. Many other shelters around the country received the same treatment and donations. 
There is no doubt Betty White was an amazing woman who should never be forgotten. May she rest in peace.
Leave a Comment
About the Contributor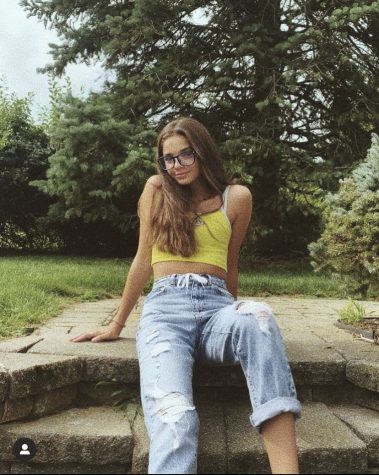 Lauren Allocca, Staff Writer
Lauren is a Junior at West Morris Central. She enjoys writing, the outdoors, and spending time with her family and dog. This is Lauren's first year with...