Amir Locke Police Shooting
On Wednesday, February 2nd, 22-year-old Amir Locke was shot by police during a no-knock warrant raid carried out by a Minneapolis police SWAT team. Bodycam footage released by police showed one officer using a key to unlock the door, followed by at least three other officers entering the apartment. Once inside, they began shouting phrases such as, "Police, get on the ground!" One officer kicks the couch Locke was laying on, he is seen almost entirely wrapped in a comforter with only his head exposed. As he is being awakened, Lock is then seen with a firearm in his hand which his parents say he legally owned and had a permit to carry. The video then cuts out as Officer Mark Hanneman opens fire. According to police reports, the officers administered emergency first aid to Locke, who later died in the hospital. Locke's death has been ruled a homicide from multiple gunshot wounds by the Hennepin County Medical Examiner.
In an ABC report following the press conference regarding the shooting, the civil rights attorney representing Locke's family, Ben Crump, states "Locke was not named in the 'no-knock' warrant. " The warrant in question was from St. Paul police in search of a homicide suspect connected to a fatal shooting on January 10th. The suspect in question was actually Amir's 17-year-old cousin, who was arrested 6 days after Amir was killed. Saint Paul Police Department gave public confirmation to his arrest tweeting out February 8th, "A 17-year-old male was arrested at about 3:45 p.m. yesterday in Winona, Minn." and, "He was booked for Murder 2 in the Ramsey County Juvenile Detention Center." 
Regarding the warrant, the Minnesota legislature states that a no-knock warrant is a "search warrant authorizing peace officers to enter certain premises without first knocking and announcing the officer's presence or purpose prior to entering the premises." In addition, AP News reported that "Under the Minneapolis policy, which took effect in November 2020, officers usually must announce their presence as they enter, make periodic announcements while inside and give occupants reasonable time to respond. They're known as "entry with announcement" warrants. Judges can also sign warrants in high-risk situations that allow "unannounced entry," and they're generally handled by SWAT teams." AP News also states, " St. Paul police Officer Daniel Zebro asked that officers be allowed to conduct the search without knocking… because the suspects… had a history of violence."
Following last year's outcry after Breonna Taylor was killed by police serving a no-knock warrant, many people are calling into question the ethics of such warrants. Crump, who previously represented George Floyd's family, has said that "If we learned anything from Breonna Taylor, it is that no-knock warrants have deadly consequences for innocent, law-abiding Black citizens." Two days after the shooting, Minneapolis Mayor Jacob Frey put a  temporary prohibition on no-knock warrants while he and other activists work with the police department on how to change the policy to prevent more deaths.
Minneapolis Police's interim chief, Amelia Huffman, said in a news conference that the officer who shot Locke was in a difficult position and had to "had to make a split-second decision to assess the circumstances and to determine whether he felt like there was an articulable threat." Officer Mark Hanneman is currently on paid administrative leave while Minnesota Attorney General Keith Ellison and other officials "help review the case for possible charges." Ellison states that "Amir Locke's life mattered," and promised a fair and honest review of the case rooted in accountability. 
Amir Locke's parents and their attorneys spoke at a press conference, his parents shared details about Amir's life, such as his passion for music and hopes of working in the industry one day, as well as describing him as, "an entrepreneur who wanted to help the youth." His father went on to say, "My son Amir was loved by many of us, by our family and many people, everyone that he came in touch with. My son Amir did what was right. He did all the things that he was supposed to do."
Leave a Comment
About the Contributor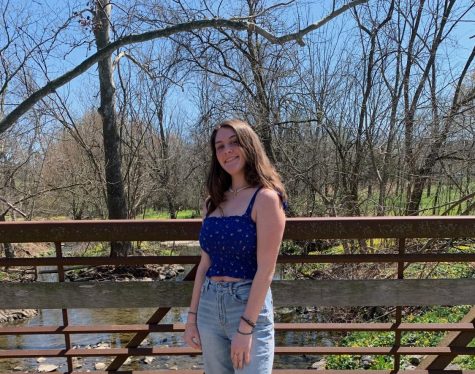 Caroline Miller, Staff Writer
As a senior at West Morris Central, Caroline Miller is making her debut as a staff writer for The Paw. She frequently participates in extracurriculars...