Student Athlete Spotlight – Drew Miller
One of six seniors leading the WMC boys basketball team during their successful season is Drew Miller. Miller plays center and has been a member of the basketball team all four years of high school being on varsity for the last two years. Although Miller does not put up the majority of the team's points, he makes key contributions in each game.
Miller began his basketball career "In third or fourth grade. It was just for fun and to stay in shape… When I moved to Long Valley in fifth grade I started playing rec here and by eighth grade I was playing travel, CYO and school basketball." For Miller it is the friendships that he has been able to make that have been his "why" for playing basketball. "I started developing a lot of friendships and relationships through basketball so that is the thing that has been driving me ever since. The team vibe has been super strong that we have built over the past four years in high school." Commented Miller.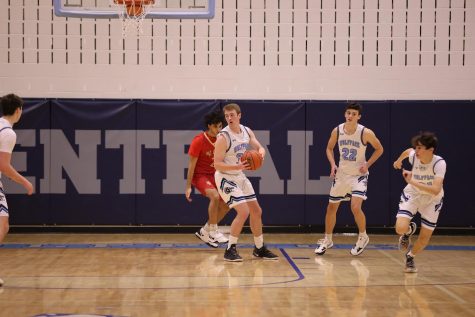 High school sports are truly a special experience. Miller's favorite part about playing basketball at WMC is the way that the student fan section can affect the game. "There's nothing better to me than those game nights whether it's here or at CCM or at Randolph where we have tons of fans come in," Miller stated. "That's not exclusive to basketball by any means. I love football games in fall. I was a big part of the fan section and I love that community. I love the fans and the atmosphere you can build with them" he continued. 
Apart from athletics Miller stands out in the classroom. Topping the class of 2022, Miller is able to balance his rigorous academics and basketball schedule through "planning and organization". He finds that communication with teachers and planning ahead has helped him. Miller offers a piece of advice, "Knowing you're gonna have to practice for an hour and a half two hours every night and then on game days it's a little more… Just planning ahead for that and communicating with teachers is super important, making sure you can get the work done on time and if you can't talk to them."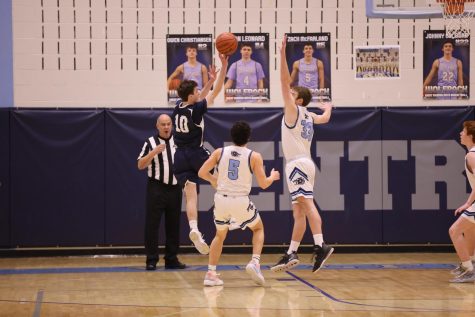 Miller's favorite game throughout his career came this year in the county quarterfinal game against Morris Catholic. "It was a pretty surreal experience obviously playing at Randolph with all those fans and we came into that game as an eight seed playing against the one seed so we were expected to lose by the tournament makers as well as the rest of the county and came in there and played a fantastic game ended up winning in overtime and that's that."
Miller attributes his greatest accomplishments to his team. He finds his best success through the "success we have achieved over the past four years as a team, as a program. Last couple years especially have been weird but we have been able to overcome that and maintain our success. I think the biggest success for me is the success of the program and winning all those county championships."
Leave a Comment
About the Contributor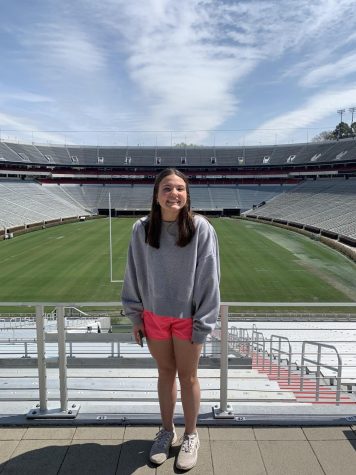 Lizzie Rubright, Sports Editor
Lizzie is a senior and in her third and final year writing for The Paw. Lizzie loves all things sports: watching them, playing them and especially writing...