War in Ukraine Update
The discourse between Ukraine and U.S. officials remains vigorous as Russia continues to attack Ukrainian citizens leaving devastation in their path. Most recently, Russian forces carried out an airstrike on a theater in southern Ukraine that was being used as a shelter for hundreds of refugees. According to The New York Times article "Survivors emerge from a bombed theater, but Ukraine's civilian suffering grows," the rescue efforts have shown progress with some people being found alive in the debris. However, "With as many as a thousand people, many of them children, reported to have taken shelter at the theater and still unaccounted for, fears remained that whatever hope emerged from the rescue scene Thursday would eventually be eclipsed by despair." Mariupol is just one of many areas that has been continually targeted by Russian President Vladimir Putin in an attempt to take over main cities and ports, despite civilians being the overwhelming majority of victims. 
In an attempt to save Kyiv, Ukraine President Volodymyr Zelensky made an appeal to Germany in a televised address to the nation on Monday. This resulted in the German Finance Minister Annalena Baerbock telling reporters, "We will increase financial means for the purchase of military goods to 1 billion euros, in order to make clear, we stand with full solidarity on Ukraine's side, we stand for the protection of the civil population in Ukraine."
Undeterred by Russian attacks, Ukraine continues to remain strong. CNN reported that "A senior NATO intelligence official said on Monday that signs are pointing to a stalemate emerging in Russia's war on Ukraine, with Russian ground forces remaining stalled and Russian combat aircraft unable to achieve air superiority over Ukraine." Unfortunately, a stalemate could eventually prove to be more dangerous as Russian forces "have continued to assemble reinforcements and attempt to improve the logistical support in both Kyiv and the southern operational directions." Their top goal to take over Ukraine's capital, Kyiv, and thereby force the government to conform to Putin's rule is still a priority and will continue to fuel the overall attack on Ukraine citizens.
Leave a Comment
About the Contributor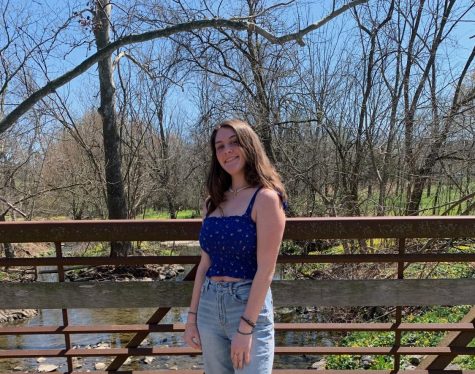 Caroline Miller, Staff Writer
As a senior at West Morris Central, Caroline Miller is making her debut as a staff writer for The Paw. She frequently participates in extracurriculars...