Rating Coachella Outfits
Postponed for two years due to Covid-19, Coachella 2022 was a long awaited event.  Known for people's extravagant outfits, Coachella is a place for people to dress freely and express themselves. Is this year any different? Let's take a look at some of the performer's, celebrities, and influencer's outfits from this year…
Performers: 
Harry Styles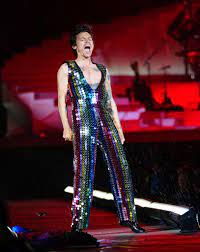 Styles wore a full sequined Gucci jumpsuit and black leather boots. Although he is someone known for his extravagant outfits, Styles went with a safer choice. Regardless, he is someone who pulls off anything and looks great! 
Lizzo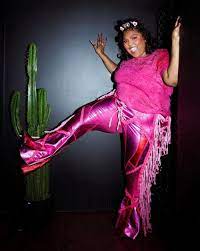 Lizzo rocked a simple all pink t-shirt and pants look with Gucci accessories. Personally, I am not a fan of all pink outfits, however I like the physical pieces of clothes. She looks cute, but it could've been better. 
Billie Eilish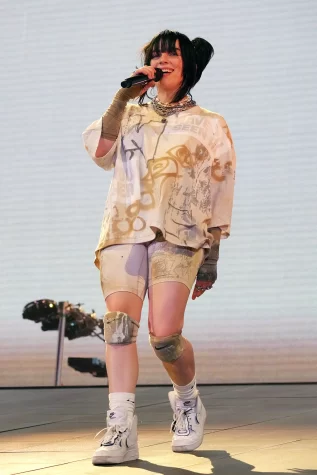 Eilish made Coachella history for being the youngest headliner at just 20 years old. She did so in her iconic style by repping a baggie t-shirt and matching bike shorts. On her feet she's wearing PSNY x Nike Air Force 1 sneakers. Overall I love this look as it is very on brand for Eilish, and she looks great wearing it. 
Celebrities:
Kim Kardashian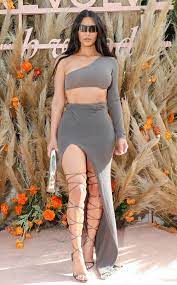 Kim sported a one sleeve gray crop top with a matching skirt and thigh-high gladiator sandals. She kept it simple this year, which seems to be a trend for many of the celebrities who attended Coachella. She pulled off being comfy while still being super cute. 
Conan Gray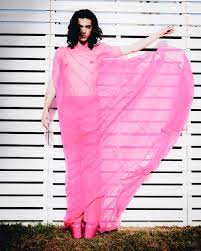 Gray wore a custom Valentino all-pink outfit complete with a sheer flowy top, solid pants, opera gloves and chunky platform shoes. I love this outfit, I think it is very unique and true to style for Gray. 
Vanessa Hudgens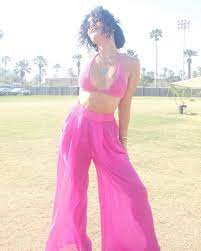 To continue with the pink theme, Hudgens wore a set from the brand Triangl that features a cute bikini style top and long palazzo pants. She paired it with a hot pink cardigan bucket hat (not pictured). Hudgens follows the "playing it safe" trend that many celebrities followed as well. 
Influencers:
Emma Chamberlain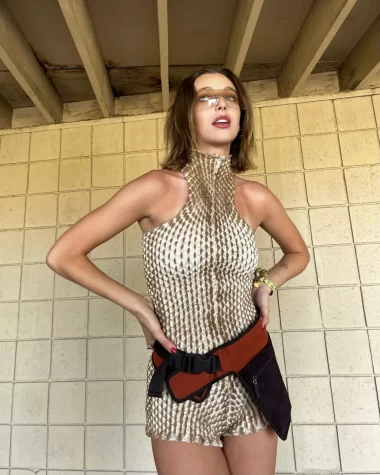 Chamberlain is one of the better outfits I've seen so far. She rocked a gold, scale-like, one piece, fanny pack, and matching gold glasses. Chamberlain has always been known for her funky style and Coachella proved no different. She is one of the only people I've seen be able to pull off the craziest outfits and she kills it every time. 
James Charles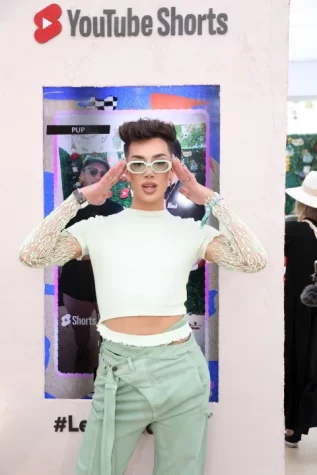 Compared to the last few years, Charles decided to keep it very simple this year. His Day 2 outfit consisted of a simple monochrome green top and pants, and matching green glasses. Charles had some very iconic outfits in the past few years and this year was very underwhelming. 
Charli D'Amelio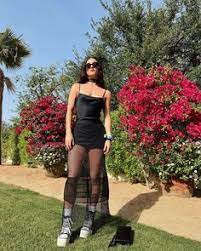 One of the most popular influencers around the world, D'Amelio is loved by millions. She wore a simple black dress, a mesh skirt, black platform converse, and a few black accessories. Compared to her usual bright and intricate style, this was definitely something different for D'Amelio. However, the outfit is just too safe, especially for Coachella. 
Leave a Comment
About the Contributor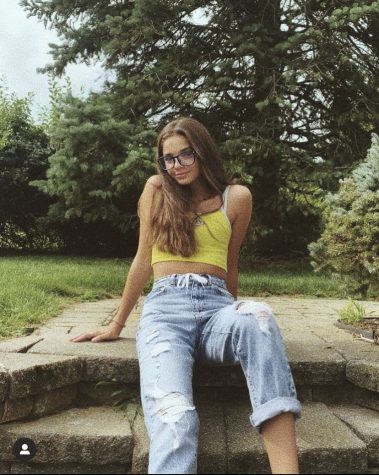 Lauren Allocca, Staff Writer
Lauren is a Junior at West Morris Central. She enjoys writing, the outdoors, and spending time with her family and dog. This is Lauren's first year with...