Judge's 62 vs. Pujols' 700
What is more important for the baseball world; Aaron Judge hitting 62 home runs in one season passing Roger Maris for the American League record or Albert Pujols becoming the fourth player in Major League Baseball to hit 700 home runs in his career? At the moment it seems as if this is what the whole sports world is talking about. Pujols hit his 700th home run on September 24, and 3 more since then, but the world was also waiting for Aaron Judge to just hit one more home run. With two games left in the Yankees season Judge did just that.
In the beginning of the season the Yankees and Aaron Judge were in a huge contract dispute. With the Yankees not willing to give Judge the amount of money he wanted initially, so he had to bet on himself. Judge knew he had to play to the standard of the Yankees because if he did not he would not get the money he wanted and would sign with another team. This decision might have been one of the best decisions he has ever made because he has had one of the greatest seasons in MLB history.
Although all of that is important, being able to pass Roger Maris also gives Judge an American League record that has been untouched for 61 years. Aaron Judge is breaking a record that is bigger than himself and making new history that will be carried on for years, until the next great player comes along.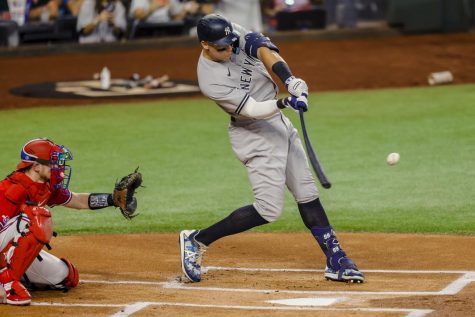 At the beginning of the season Albert Pujols announced to the baseball world that he was going to retire from his Hall Of Fame career after 22 years. Throughout the last 22 years Pujols has played at an elite level with three different teams:the St. Louis Cardinals (twice), the Los Angeles Angels, and the Los Angeles Dodgers. In addition, Pujols came full circle from where he started by rejoining the St. Louis Cardinals for his last season.
However, Pujols had his mind on something bigger than just this magical ending: he wanted to join the 700 club. Everyone knew Pujols was one of the greatest baseball players of all time, but most people had their doubts on him being able to hit 21 home runs as a 42 year old who over the last couple years has been slowing down on the stat sheet.
In addition, Pujols would not play every game because of how good the Cardinals lineup is. Little did everyone know, Pujols would end up hitting 24 home runs leaving himself at 703 home runs with regular season play at its end. Albert Pujols now has firmly inserted himself with a special group of players and will be in Cooperstown very soon.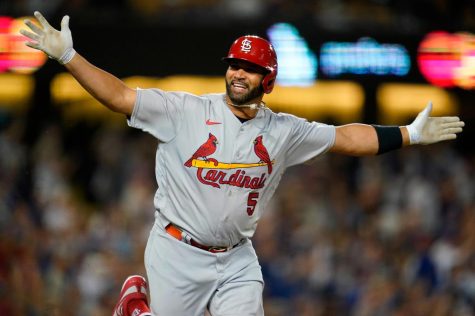 Both of these achievements are now in the history books as two of the greatest accomplishments in baseball. Though some people may put one over the other, both milestones are great for the sport as it has brought more popularity to the sport than in recent years.
Leave a Comment
About the Contributor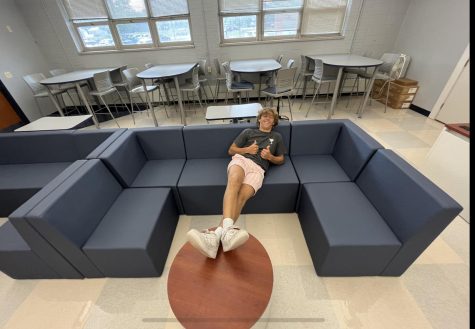 Sean Bodnar, Staff Writer


Sean Bodnar is a senior at West Morris Central and is in his first year of writing for The Paw.   He has a very strong interest in writing about...