Student Athlete Spotlight: Angelina Mauro
The WMC volleyball team yet again is seeing great success with a record of 13-5. Some of this can be attributed to senior captain Angelina Mauro. Mauro is a libero on the team and works hard defensively. This season she reached the milestone of 600 career digs and has since exceeded that to reach 668. She is averaging 11 digs per game and has recorded 71 service points.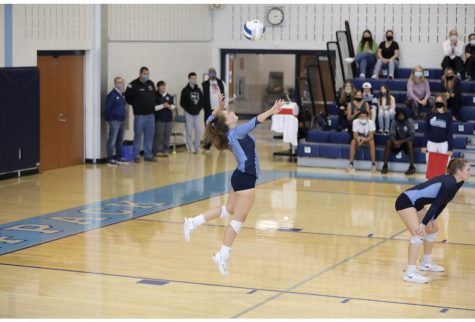 Mauro's volleyball career began when she was in eighth grade, "My mom forced me to do it and then once I started doing the clinics I really enjoyed it" she shared. 
To Mauro the best part of playing volleyball at WMC is the team comradery and environment. She explained "We have really good support. And everyone is really encouraging so even if you make a mistake everyone is there to support you." 
One of Mauro's goals coming into the season was to reach 600 digs. "I knew going in that I was close from last year and then the game that I did it, I could tell that I had reached it and it was just really exciting" she stated. Now that she has exceeded 600 Mauro shared "I'm hoping to get to 700 by the end of the season." Her other personal goal was "just to continue from last year and get better as the season progresses and learn new things." Not only did Mauro have goals for herself personally but the team had goals too. "We really wanted to beat all the teams that we had lost to last year like Mendham and Roxbury which we did." She added, "We also wanted to make sure that we worked really well together as a team this year and make sure that our communication was good."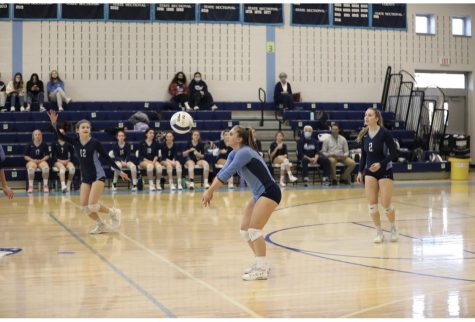 The girls reached the county semi finals of the Morris County Tournament where they fell to Morris Knolls 2-0, but prior to the game she stated "it's really exciting for me and for the team. I am really proud of the team for getting this far."
Mauro's favorite WMC volleyball memory was winning the sectional title last season. In that sectional title game the Wolfpack defeated Montville 2 sets to none. "There was so much energy and so much excitement during the game like the amount of cheering from both our team and the supporters. It was super exciting and such an awesome time when we won and everyone rushed on the court. It was really fulfilling and we were all really excited to have won sectionals." 
Mauro and the volleyball team still have the rest of their regular season and then states left in their season. 
Leave a Comment
About the Contributor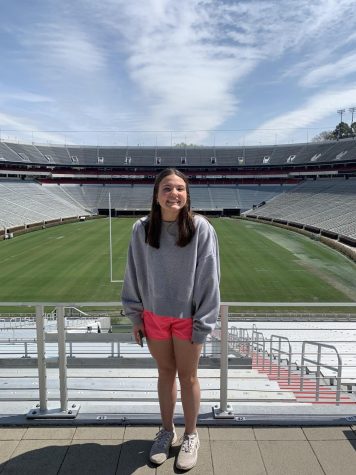 Lizzie Rubright, Sports Editor
Lizzie is a senior and in her third and final year writing for The Paw. Lizzie loves all things sports: watching them, playing them and especially writing...