Las Vegas Women's Invitational Sparks Controversy
The beginning of college basketball season is filled with different invitational tournaments for both men and women. Some of the more notable are the Maui Jim Men's Invitational and the Phil Knight Women's Invitational. This year, there were women's tournaments in Las Vegas, Portland, Myrtle Beach, Daytona Beach and more; however,  The Las Vegas Invitational has caused a stir in the women's basketball world.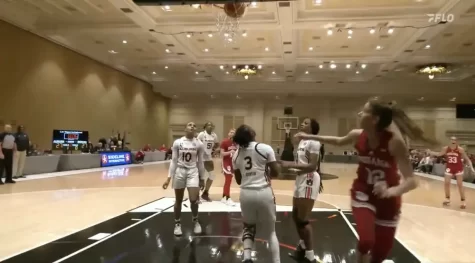 The tournament featured a top ten ranked Indiana along with many other successful programs. With successful teams it would be expected that the facilities would be top notch as they were promised to teams. Games were played at the Mirage Hotel in a ballroom. Instead of playing under the bright lights of Sin City they arrived to find a court put together in the corner of a hotel ballroom. When the Las Vegas Invitational was announced it was promised to teams, players and fans that it would be set up the same as the Athlete's Unlimited Women' Basketball Tournament was. The Athlete's Unlimited Women's Basketball Tournament had a large video board behind the scorers table, arena style lighting and big banners to cover the fact that they were playing in an otherwise empty room. However, none of this was present at the Las Vegas Invitational. Although some Men's invitationals are played in the ballroom setting, they are set up with much more of an attempt to simulate the conditions of an arena.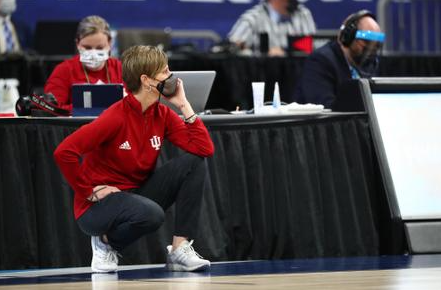 These issues are greater than just the aesthetics of the tournament but the safety of players. Auburn faced off against Colorado but during the game Auburn forward Kharyssa Richardson fell and hit her head on the hardwood. There was no medical professional on site for the tournament so she had to wait around one hour for the paramedics to arrive. The game was delayed and so was the game after. Indiana Hoosiers head coach Teri Moren spoke to ESPN regarding the tournament making it bigger than just fans not being able to come to one invitational saying "As women's basketball coaches, we're trying to move our game forward. It felt like because this got so many ticks on social [media], that we had taken a couple steps backward," She continued "We have an ambition to grow our game, and we completely missed this opportunity because you have a lot of really good teams that are here. I see all these other tournaments going on and footage of that, but this was a major miss." Another women's basketball legend shared his thoughts on the tournament. UCONN head coach Geno Auriemma feels that this was the last time they will get a good team at the Las Vegas Invitational. One of his players, Azzi Fudd reacted to the tournament by saying "It kind of shocked me … right away it gave me AAU vibes," she said. "I remember playing in ballrooms like that. I couldn't believe that was a college game being played like that. I just think we need to do better."
There is another tournament being held in Las Vegas in December but teams are withdrawing from it following the events that unfolded back in November. Purdue, Dayton and Texas A&M have decided not to play in the Las Vegas Holiday Hoops Classic. A&M coach Joni Taylor said in a statement "We are all about giving our players the opportunity to play the game they love. Given the circumstances surrounding the Las Vegas Invitational, we decided to withdraw from the tournament."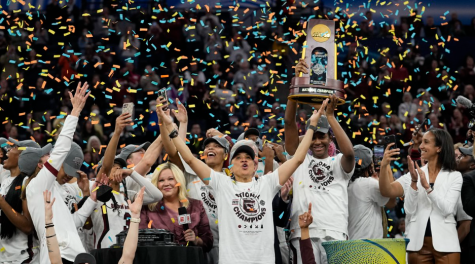 Women's college basketball is gaining more publicity even with events like this occurring. ESPN pressroom reported that the national championship game in 2022 got 4.85 million viewers on average, making it the most-watched season final in two decades. ESPN pressroom also reported in April 2022 that viewership for NCAA women went up 16 percent from the previous season.
Leave a Comment
About the Contributor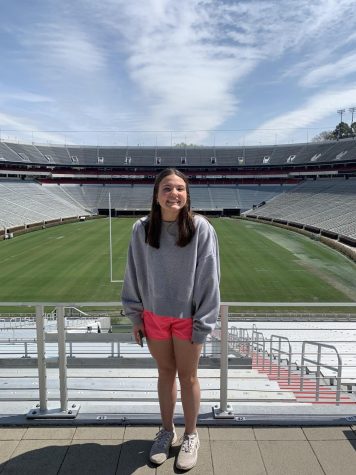 Lizzie Rubright, Sports Editor
Lizzie is a senior and in her third and final year writing for The Paw. Lizzie loves all things sports: watching them, playing them and especially writing...