College Football Awards
In between the regular season and bowl season in college football, the best players/stories of the season are awarded. Here is a breakdown of some of the biggest awards given last week.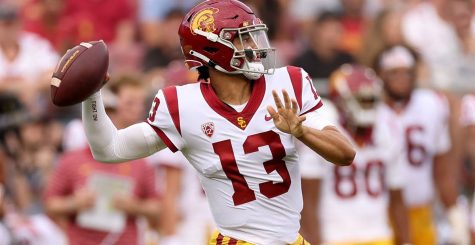 The Maxwell Award is given to the most outstanding player in college football. Caleb Williams, quarterback at University of Southern California (USC) was given the award after his 4,075 pass yards this season. He took the team from 4-8 to 8-1 with an appearance in the PAC-12 championship. Williams is tied for first in touchdowns with 37 and is in the running for the Heisman trophy.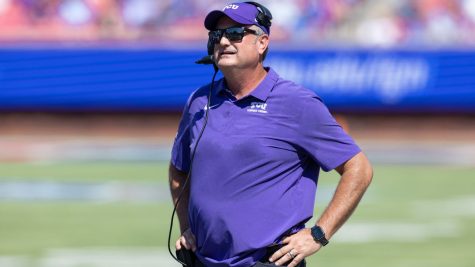 This year's Home Depot Award was given to TCU's Sonny Dykes making him the coach of the year in college football. Dykes has coached his team to their first College Football Playoff appearance, a 12-1 record with their only loss coming in the Big 12 championship. Throughout the season he coached his team to multiple come from behind the biggest coming against Baylor during the regular season.
The biggest, most famous, most coveted award in college football is the Heisman Trophy. The Heisman is given to the most outstanding player in college football who epitomizes ability combined with diligence, perseverance, and hard work. This year's winner was Caleb Williams, USC quarterback. After he carried his team to an eleven win season, their best since 2017. He finished with 544 votes to win himself this trophy. "I've watched it, to now be a part of it and be a part of this fraternity, it's a blessing. It's everything I ever dreamed of" Williams said. He is the eighth Heisman winner to come out of USC.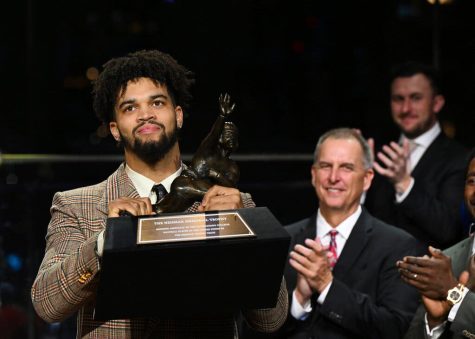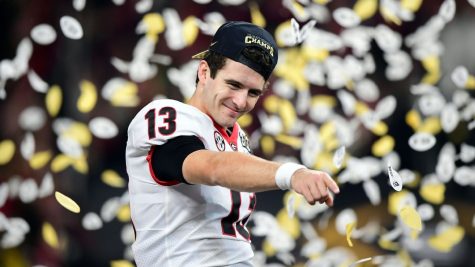 Stetson Bennet, Georgia quarterback, was awarded with the Burlsworth Trophy. This is given to the best former walk-on. Bennett went to Georgia as a walk-on and did not take a single snap his freshman season. Following the commitment of one of the top quarterbacks, he transferred to Jones County Junior College. He had an impressive performance at the JUCO level and decided to put his name back into the transfer portal. Following Justin Fields transfer to Ohio State he returned to Georgia as the second string. In 2021, he began the season as the backup but after an injury he found himself in the starting position. He would lead his team to an undefeated regular season and a national title. During the 2022 season he remained the starter. He propelled his team to an undefeated regular season, an SEC championship making them ranked first in the College Football Playoff. Bennett was also a Heisman finalist this year.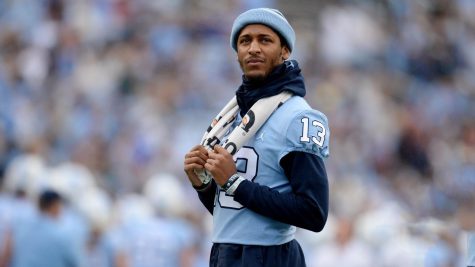 The Disney Spirit Award is given each year to the most inspirational player in the league. This year's Disney Spirit Award winner is Tylee Craft, a wide receiver at the University of North Carolina. Unlike the other awards given, this one has nothing to do with statistics or on field performance but rather "seeks to honor the most inspirational figure in college football" , said Disney. Craft is a lung cancer survivor after being diagnosed with stage four large cell neuroendocrine carcinoma, an extremely rare form of lung cancer, back in March of 2022. Craft had been just weeks away from losing his life when they realized he was sick and took him to the hospital. He was then started on an aggressive regimen of chemotherapy and immunotherapy. UNC dedicated their annual spring game in April to him calling it the #TyleeStrong spring game. He is a part of the V Foundation for Cancer Research, visits the hospital in Chapel Hill that he received his treatment at each Friday, and is a part of The White Ribbon Project. Craft is planning his return to football for next season.
Leave a Comment
About the Contributor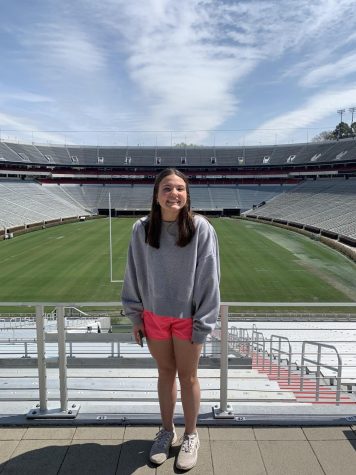 Lizzie Rubright, Sports Editor
Lizzie is a senior and in her third and final year writing for The Paw. Lizzie loves all things sports: watching them, playing them and especially writing...