Earth-Shaking Catastrophe in Indonesia
On Monday, November 21st at around 1:21 p.m. local time, a 5.6 magnitude earthquake hit Java, Indonesia. Over 200 people died, more than 1,000 people were injured, and 151 are still missing. This earthquake had a depth of 6.2 miles which destroyed over 22,000 homes and also left 58,000 people to be displaced.
As the earthquake occurred during the day, the children of Indonesia were at school when it happened. "The majority of those who died were children," stated West Java's governor, Ridwan Kamil. It has been reported since that over 50 Islamic schools were affected, leaving parents and loved ones devastated at the loss of their children. One teacher, Mia Saharosa, who works at a school that was impacted, states that the earthquake "was a shock to all of us". She follows up by saying that the school gathered in a field immediately after the incident where she saw children from her school who were scared and worried about their families. "We hug each other, strengthen each other, and continue to pray" she states.
The author of "Indonesia's earthquake had just a 5.6 magnitude. Why are hundreds of people dead?" states, "While the magnitude would typically be expected to cause light damage to buildings and other structures, experts say proximity to fault lines, the shallowness of the quake and inadequate infrastructure that cannot withstand earthquakes all contributed to the damage". Indonesia plans to rebuild buildings as earthquake-resistant to help prevent another tragedy like this. Indonesian President Joko Widodo stated that the government would give up to $3,200 of compensation to the people whose homes were greatly damaged by this event.
"I was very shocked. I worried there would be another quake," says a victim by the name of only Muchlis as he told Metro TV. The government of Indonesia has taken it upon itself to begin building shelters for those who have lost their homes and to provide necessities for them as well during these difficult times.
Leave a Comment
About the Contributor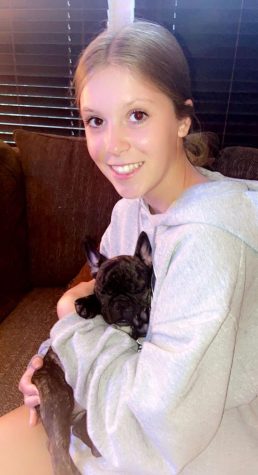 Carly Juliano, Staff Writer
Carly is a junior at West Morris Central and this will be her first year writing for The Paw. She loves to write, as her favorite subject in school is...