China's Covid Controversy
Protests in Beijing and Shanghai have broken out in November due to China's strict covid policies. According to the statistics made by Our World in Data, covid cases in China reached 3,474 on October 11th, which was the high of the month. BBC News article states that restrictions in China before the protests included: "Strict lockdowns imposed by local authorities – even if only a handful of Covid cases found, Mass testing in places where cases reported," and a strict lockdown for everyone until no new infections are reported.
Students attending Chinese universities have been sent home due to the protests and police have surrounded the cities to stop the protests. Many people have taken to the streets and social media to speak out after an apartment fire in Urumqi left ten people dead. It has been questioned whether or not the zero-covid policies were something to be blamed. 
The FIFA World Cup in Qatar has also been something affecting these protests. Some people living in China have demanded President Xi Jinping step down after seeing large crowds of people attending the World Cup without all of them dying from covid. China's solution to this problem was to censor crowds all over Chinese television and social media. According to an article by the Washington Post, "While other international broadcasts emphasize the onlookers and atmosphere, CCTV, China's state-owned broadcaster, appears to be doing just the opposite, its cameras glued to the field." People living in China can now only see zoomed-in footage of the players and coaches.
Despite all of this chaos, it seems as though these protests have helped lift some of the restrictions. As of December 4th, an article by NPR states that "Beijing and some other Chinese cities announced that riders can board buses and subways without a virus test for the first time in months." Some schools have gone back to in-person learning, and residents who test positive are able to quarantine at home instead of in unsanitary field hospitals. In China, cases have dropped from around 40,000 cases to 20,764 last Wednesday.
Leave a Comment
About the Contributor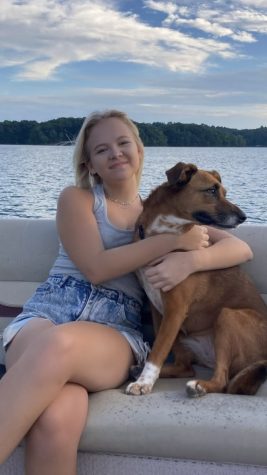 Julia Miller, Staff Writer
Julia Miller is a junior at West Morris Central and this is her first year writing for The Paw. She finds interest in anything music-related, but she is...