Chelsea F.C. Catastrophe
The once mighty Chelsea F.C. has fallen. In 2021, they won the Champions League and Super Cup, but now they struggle to even score a goal. Despite record-breaking money spent on players before the trade deadline, they have won 1 out of their last 10 games. 
Chelsea was previously owned by Russian Oligarch Roman Abramovich who put the Club up for sale in March of 2022 following Russia's invasion of Ukraine. Todd Bohley soon after bought the club for $5.25 billion. Since then the club spent over $600 million acquiring new players before January's trade deadline. They made many notable splashy movies including Ukrainian superstar Mykhalio Mudryk for a transfer fee of $75 million and an additional $35 million bonus. They then signed world cup winner Enzo Fernández for a record of $132 million. They also acquired the Portuguese Joáo Felix on loan from Atlético Madrid who was the winner of the prestigious Golden Boy award which is awarded to the best player under 21 at a European Club.
If Chelsea spent so much money on new superstar players, why are they not performing or winning? That is the question that has been haunting fans since January. One reason is manager Graham Potter, he has been highly unsuccessful in his time at Chelsea. He has averaged just 1.16 points per game which is much lower than former manager Thomas Tuchel's 1.67. They have scored just one goal in the last 5 matches and are desperate for a change. Potter is now on the hot seat and is thought to be out of the position if he can not get his team to start scoring. The problem is, he needs more time to figure out his best lineup with his new players, however, will most likely not be getting it. He has tons of talent, resources, and weapons but does not know how to properly utilize them.
The next problem that has been devastating to the club is their injuries. Defender Thiago Silva is set to miss months with a knee injury and will be missing key matches in the Champions League. American star Chrisitan Pulisic is slowly returning from a knee injury that he received back in January. He came back to the club after making a splash at the World Cup and had started several matches Captain Cesar Azpilicueta suffered a head injury in a recent match against Southampton and is still going through concussion protocol. Armondo Broja, the young Albanian was injured during a mid-season friendly and will not be back until the summer. Maybe it is the training staff, or simply bad luck, but these injuries need to stop soon. 
Chelsea is set to sell many of their players this summer including Christian Pulisic. N'Golo Kante has been a top player for the club for many years now however is set to leave. British star Mason Mount is also rumored to potentially be leaving the club this summer. 
Changes need to be made to the club. Potter needs to act fast to try and save his job and also the club. They need to start performing in games, working together, and most importantly finishing opportunities to score goals. Chelsea has a very bright future ahead of themselves with young talent, hopefully, all the money they have spent will not go to waste. 
Leave a Comment
About the Contributor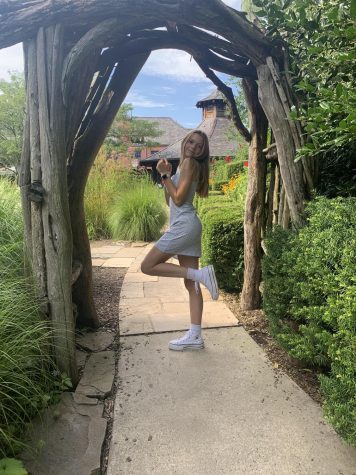 Madison Booth, Staff Writer
Maddie Booth is a junior here at WMC. This is her second year with The Paw! She is interested in sports, world, and school news. She loves to get involved...