Play Ball!
The fall and winter seasons saw tons of success for WMC athletics. Now it's time for spring sports to continue that momentum and bring home even more titles. After a long preseason, competition kicked off on April 3rd. Here is how all the spring sports performed on opening day.
Baseball
The baseball team kicked off their season with a thrilling 5-4 win over Morristown. The game started slow for the Pack. Going into the bottom of the 7th, winning seemed almost infeasible, but when all hope seemed lost senior Jake Harrison rocketed a 3-run home run, tying the game and forcing it into extra innings. In the eighth Nick Dargel had a walk off hit giving the Wolfpack the win.
Boys Golf
The boys golf team opened up their season with a tri-match against Mount Olive and Roxbury. They lost to both schools by a score of 164-181 against Mount Olive and 174-181 against Roxbury. Sophomore Zach McEwen shot a team low of 42, giving him the 4th best score out of all three teams. Senior captain Timmy Frochester shared, "We are going to the driving range a lot and working on all aspects of our game to improve."
Boys Lacrosse
The boys lacrosse team opened up their season against Gill St. Bernards (GSB). The Wolfpack came out on top winning 11-5, but for both teams the score didn't truly matter as they were playing for something much bigger. Both programs came together in a time of healing to honor WMC senior lacrosse player Brayden Fuller who recently lost his father. As well as GSB senior lacrosse player, Gavin Collins, whose mother is battling Glioblastoma. The game raised money for both families' respective causes.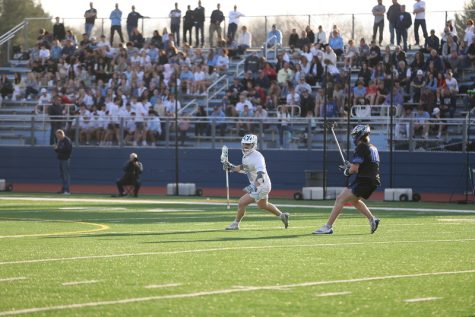 Boys Tennis
The boys tennis team opened up their season with a home match against Mount Olive. The Pack won 3-2 winning the 2nd singles, 3rd singles, and 1st doubles. The winning players consist of Arin Patel, Marvin Du, Alex Trezza, and Jusin Du.
Girls Golf
The girls golf team lost to Madison High School by four strokes to a score of 209-205. For their first match ever as a girls program, the team did extremely well. The team is led by senior captain Elizabeth Cummings as well as freshman Sania Madane.
Girls Lacrosse
The team fell short to Madison High School in their home opener by a score of 12-5. Freshman Kate Barisonek tallied three goals, with the other two goals coming from Lily Dipietro and Charlotte Wu. Dipietro added one assist as well. Although not the start they hoped for, the team is full of veteran and new talent and are sure to be a huge threat in Morris County as the season progresses.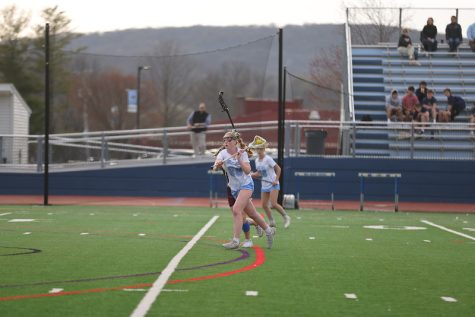 Softball
The "rat pack" opened up their season home against Morristown. Although most of the game was back and forth the Pack suffered a 13-9 loss. Senior Taylor Montgomery had two home runs, and senior Liz Moran had three hits. Despite the loss, this team proved during their pre-season that they have the talent and coaching to make a far run this season in both the county and state tournaments.
Track and Field
The Track and Field Team lost their opening meet against Morris Knolls. Even though the team lost, Libby Masterson, Sydney St. Jacques, Lydia Stepaneko, and Allie Tuleya won the 4X4 relay. Masterson shared, "We're really excited to see our times improve as the season progresses, although we didn't win our first meet, there's tons of room for improvement."
Leave a Comment