Alexis Montgomery Hits Triple Digits
Senior Alexis Montgomery has been a pivotal part of the Wolfpack softball offense since she began her career. The lefty slap hitter has been able to accomplish something that no one else has done in program history, reaching 100 hits in just three years. She is one of only five West Morris Softball players to even reach the coveted statistic of 100 hits.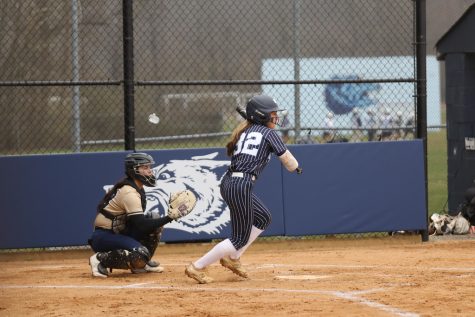 Montgomery's career at WMC began with COVID her freshman year, the team was unable to have a season. Her sophomore year in what was actually her first high school softball season she had 39 hits which was the team high. In her junior year Montgomery's bat remained on fire with 31 hits on the season. And halfway through her senior season she broke 100 with her 31st hit of the year, an RBI single against Westfield. 
Coach Patella stated that "Alexis brings a lot of energy, a lot of fire, she also brings a lot of speed on the bases which when she gets on is almost a guaranteed run." Montgomery has scored on 97% of her hits this season. Last season she scored on 28 of 31 hits.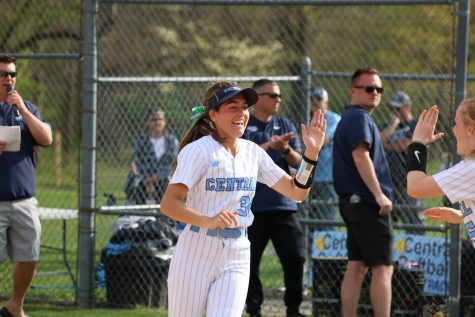 When reflecting on reaching this career milestone Montgomery said "It is a special moment and it is also a really huge accomplishment. Hits sometimes are a hard thing to get and putting it into play is a good thing." Although she recognizes the importance of her hit she added that "In a way it was just another hit. That's what the game is, to get a hit and get on." Leading up to the at bat Montgomery shared that she "just took a deep breath and was thinking 'just do it for the team' because there were runners on second and third and at that point I was just wanting to either get on or score the run to help the team in that moment." 
Coach Patella continued that it is "extremely amazing as a coach to watch a player accomplish something like this, a major milestone especially only in three years because she didn't have a freshman season due to covid. But, it is also amazing having watched the program grow since I took over to have a player like this just further helps the program grow and helps other people look at the program as one to be proud of."
Montgomery's goals for the remainder of her career in a West Morris uniform are to " win state sectionals and for the team to keep doing better than we did last year."
Leave a Comment
About the Contributor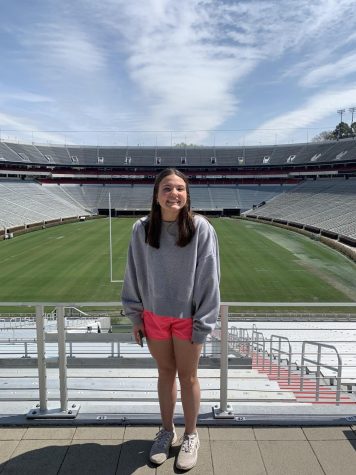 Lizzie Rubright, Sports Editor
Lizzie is a senior and in her third and final year writing for The Paw. Lizzie loves all things sports: watching them, playing them and especially writing...