Heat and Nuggets Set to Face Off in NBA Finals
The Denver Nuggets and Miami Heat will face off in the 2023 NBA Finals. The Nuggets swept the Lakers 4-0 to win the west and secure their spot in the Finals. In the Eastern Conference Finals, the Heat beat the Celtics 4-3 to punch their ticket to their second Finals in the last five years.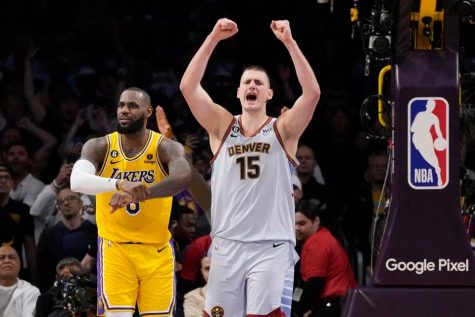 In the Western Conference Finals the Nuggets swept the Lakers in four games to earn their first NBA finals appearance in franchise history. They took game one in Denver 132-126, won game two 108-103, game three 119-108 and won game four 113-111 to earn their spot in the NBA finals. In game four, Jokic had 30 points, 14 rebounds and 13 assists. The top seeded Nuggets had to come back from a 15-point deficit at halftime. Jamal Murrary said to ESPN "It's incredible. It's a lot of fun. It's surreal. We're going to keep making history, that's the thing. We're going to keep that mindset." In this series, Jokic broke Wilt Chamberlain's 1967 NBA record for triple-doubles in a single postseason. "I think that's why playoffs are so nice and so interestings, because you don't care about how tired you are. You don't care about minutes, fouls, shots, percentage. You just want to win a game. Some plays today we weren't playing good defense sometimes, (but) you can win it in every kind of possible way" Jokic stated to ESPN. Lebron James put up 40 points, 10 rebounds and nine assists but even the top scorer in NBA history could not keep the Nuggets from sweeping the Western Conference Finals. 
Over in the East, we saw yet another seven game season of the playoffs. A repeat match-up of the 2022 Eastern Conference Finals brought just as much excitement. The eighth seeded Heat shocked the world by going up 3-0 on the second seed Celtics. Avoiding being swept the Celtics seemed to be back their old selves with an almost 20 point victory. They took game 5 by 13 thanks to their lights out three point shooting. Wanting to tie the series and keep their finals hopes alive they traveled back to Miami for game 6.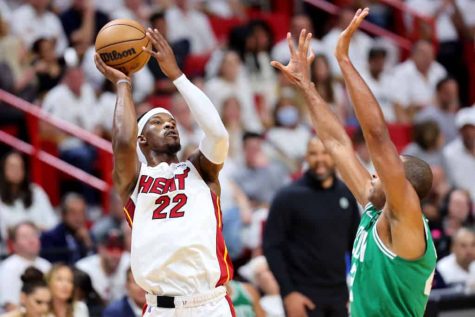 The game score was tight all game but  a buzzer beater put back by Derrick White sent the series to a game 7. In game 7, either way NBA history would be made. The Heat would become the first eight seed to make a Finals appearance since the 1999 New York Knicks, after beating the Celtics 103-84. Jimmy Butler put up 28 points and Caleb Martin recorded a double-double with 26 points and 10 rebounds. Butler said to ESPN "We stayed together as a group. As a team, we talked about going and getting a tough one on the road. We did just that. But we're not satisfied. We're excited. We're happy. But we've got one more to get"
The No.1 seed and Play-In team matchup may make people think that this series is already over but it is far from that. The teams played twice in the regular season and the Nuggets won both. At the end of this Finals series either Jokic or Butler will walk away with a ring and their first championship. The NBA Finals begin on June 1 and can be watched on ABC.
Leave a Comment
About the Contributor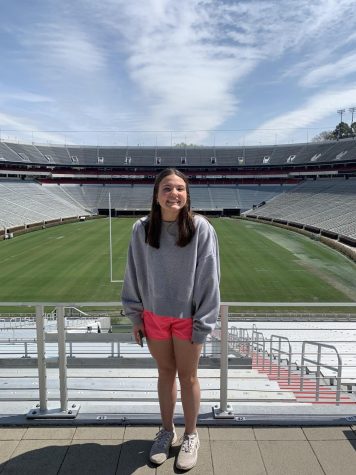 Lizzie Rubright, Sports Editor
Lizzie is a senior and in her third and final year writing for The Paw. Lizzie loves all things sports: watching them, playing them and especially writing...