New Cheerleading Coach Takes the Reigns of the Squad
Hang on for a minute...we're trying to find some more stories you might like.
Friday nights in the Valley, football players take the field ready to play, the band is in the bleachers ready to make as much noise as possible for kick-off, fans take their seats ready to watch, and there's one more group of people that play a huge part for Friday Night Lights. That group the cheerleaders. 
The cheerleaders play a large role during the games, as they keep the crowd entertained/in the game and provide support to the players that are on the field. This past year the Cheer Squad got a new head coach and I sat down with her to talk about her experiences so far. 
Her name is Maggie Crann, most call her Ms. Crann, and this is her first year at West Morris after teaching at the Academy of Elizabeth in Morristown. Ms. Crann has a long history of cheer as she has been cheering for "many, many years" and was apart of her high school cheer team and a competition cheer squad. After a little time away from coaching, Ms. Crann thought accepting this role would help her get more involved with the school. Ms. Crann also yearned to get back into coaching due to her missing cheerleading so much. 
As of now, Ms. Crann said that she has had a great experience during the few months that she has been the head cheer coach. She said her cheerleaders are "so fun to work with" and "all very, very hard-working". When it comes to Friday nights, Ms. Crann was shocked by the support of the fans, stating,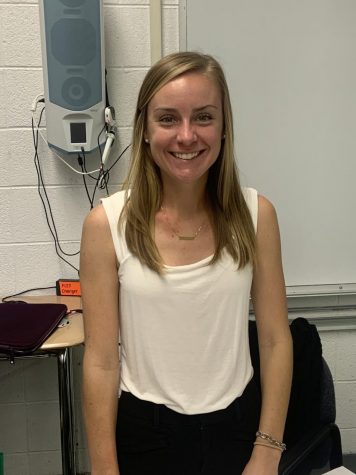 "
"I can't believe the school spirit, it's incredible."
— Ms. Crann
Every sport or activity needs to have seniors that will help the coach or teacher to guide the underclassman and team to success, whether this guiding is helping them practice or just creating bonds between the athletes or members. When talking about the importance of her seniors, Ms. Crann said that they have been great leaders and are always there for the younger girls to help and support them. The seniors also got to create their routine this year, further showing the trust that Ms. Crann has in them. 
For coaches, they try to put all of their focus into what's happening right now, but they have to keep some space in the back of their mind for the future of their teams. When asked about what she hopes to see in the future with the cheerleading squad, Ms. Crann said she still wishes to cheer for the football games, but wants to add a winter cheer competition squad for the school as well. She says that she is confident in the talent of her cheerleaders and thinks that they would really enjoy this addition to the program.
It seems as if Ms. Crann has filled a missing piece in her life by becoming the cheer head coach and seems to be very excited for the present and future of the team.
Hang on for a minute...we're trying to find some more stories you might like.
About the Writer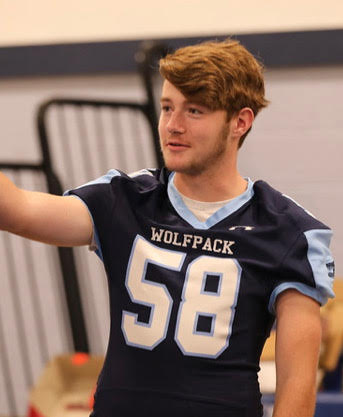 Zach Brennan, Sports Editor
Zach Brennan is a senior who plays football and enjoys to watch pretty much any sport out there. He is the assistant sports editor this year for The Paw...