MLB Championship Series Recap and World Series Preview
Hang on for a minute...we're trying to find some more stories you might like.
Since mid-April, 30 professional baseball teams have played 162 games in order to make the playoffs in October. October has arrived and it has not disappointed so far. Let's view the playoff recap of each team and look ahead to the World Series.
American League 
New York Yankees
If you were told before the season that the Yankees would have a total of 24 players go down with injuries, but they would still be one of the favorites to win the World Series, you would have laughed out loud. Well, this is exactly what's happening for the Bronx Bombers. Thanks to unsung heroes Giovani Urshela and Mike Tauchman/free agent signing DJ Lemahieu putting up MVP numbers.
The offense was dominant during the 3-0 sweep with 22-year-old phenom Gleyber Torres leading the way. Didi Gregorius hit a monstrous Grand Slam in Game 2 of the series and I think many fans realized that's when the series was over right then and there. 
Fans had high hopes going against a dominant Astros team in the next round and with a Game 1 win in Houston, many of them were thinking World Series. These dreams were quickly crushed as the Yankees went on to lose the next three games, two of them being in their home stadium. The starting pitching was decent, as Masahiro Tanaka and James Paxton had very gutty performances. The teams downfall ended up being the lack of hitting from guys not named DJ Lemahiue, Gleyber Torres, and Aaron Judge. The bullpen was decent but weren't their dominant selves.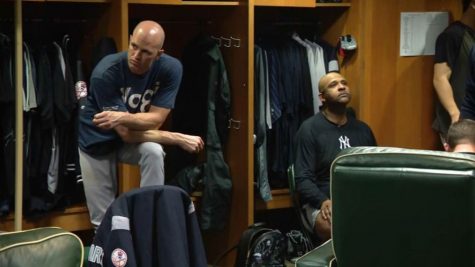 After a Game 5 win, the Yankees traveled back to Houston where they experienced ultimate heartbreak after a DJ Lemahieu game-tying 9th inning gave hope once again. Jose Altuve rocked a game-winning home run, sending the Yankees home, leading to another season ending in disappointment. This loss stung with Yankees fans a little extra as it meant the team would not have played in a World Series for an entire decade, the first time in franchise history.
National League
St. Louis Cardinals
Coming into the playoffs, the Cardinals were overlooked by many due to them playing in a very weak division and only winning 91 games. It also didn't help that they had to play the young and exciting Braves team in the NLDS. After a dominant 13-1 win in game 5 to advance to the NLCS, they put the league on notice, this is not a team to mess with.
This notice was quickly dismissed as the Washington Nationals made quick and easy work of the Cardinals in four games. The Cards pitching was not a problem, as Mike Mikolas and veteran Adam Wainwright pulled their weight. Young phenom Jack Flaharety struggled a tiny bit in his outing, but it should have been good enough for this Cardinals offense to get past. However, the Cardinals offense was seemingly non-existent in this series until Game 4. The first three games saw the Cardinals only scoring 2 runs total, 11 total hits, and being no-hit through 7 innings in both games.
The star hitters of this Cardinals team just did not show up when it mattered the most. Marcel Ozuna, Yadier Molina, Paul Goldschmidt, and Tommy Edman are usually names this team could count on, but they seemed to be automatic outs once they stepped up to the plate.
This successful year for the Cardinals ended by leaving a very bad taste in the mouths of the organization and its fans. This upcoming offseason could see a lot of change for the Cards, including both staff and players. 
World Series Preview
Washington Nationals v.s Houston Astros
After playing nearly 180 games, the World Series is finally set and could be a great matchup. The Astros come into this series being the favorite and it's easy to see why. Their pitching staff is elite, with two of the top pitchers in baseball leading the way in Gerrit Cole and Justin Verlander. Future Hall-of-Famer Zack Grienke is the other starter and he has shown the Astro fans that he is still a top pitcher in the game. These three pretty much dominated the Yankees and they didn't even have their best pitches working for them those nights. The Nats present a pretty dominant staff themselves as well though. Max Scherzer is making his case as the best pitcher in baseball and Stephen Strausberg, Anibal Sanchez, and Patrick Corbin shutting down opponents offenses. The bullpens of these teams have both been questionable in the past but have both been pretty solid during the postseason.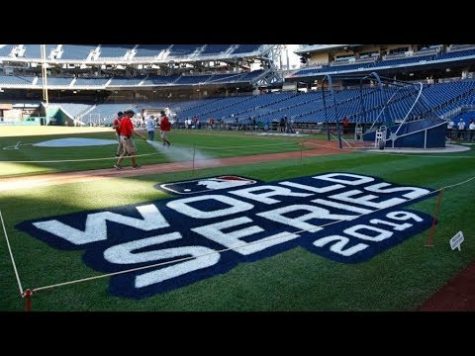 The offense for the Astros is deadly with guys like Jose Altuve, Michael Brantley, and Carlos Correa crushing the ball everywhere. Some hitters have struggled this postseason, those guys being the powerful Yordan Alverez, A.L. MVP candidate Alex Bregman, and Yuli Gurriel, but if any of these guys get going, the Nationals may be in for a tough series. The Nats offense is nothing to mess with either, as rising superstar Juan Soto leads the way with Anthony Rendon, Adam Eaton, and Trae Turner following. 
Prediction
This series will be filled with epic pitching battles as both squads hold an elite pitching staff. The hunger and momentum of this exciting Nationals team can lead them to their first World Series in franchise history. However, I think the Astros hitting will be the ultimate deciding factor, just needing to get a few runs across against top end starters shouldn't be too much of a problem for them.
Astros beat the Nationals in 7 games. 
Hang on for a minute...we're trying to find some more stories you might like.
About the Writer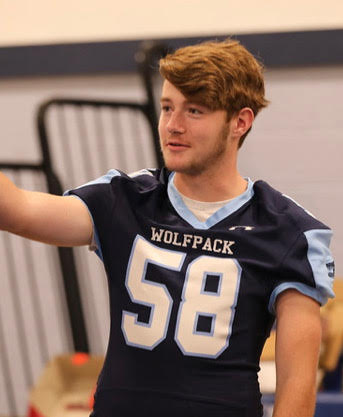 Zach Brennan, Sports Editor
Zach Brennan is a senior who plays football and enjoys to watch pretty much any sport out there. He is the assistant sports editor this year for The Paw...