Wild Card Weekend : Preview & Picks
January football is arguably the best football we see all year. The 12 teams have made the playoff picture come into focus, and eight will be in action this weekend. It's what sports fans call "Wild Card Weekend". It has a good ring to it, and the name fits, because the wild card teams this year could make a lot of noise.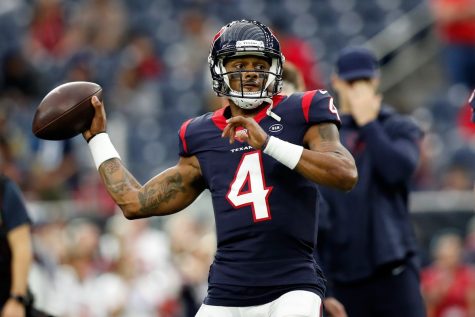 5 Bills (10-6) @ 4 Texans (10-6) 4:35 p.m. (ESPN/ABC/WatchESPN) 
Buffalo has put together an impressive, yet average season. Coming in with a 10-6 record, most of those wins came from teams under .500. However, what's impressive is how this young team kept both games close against division rival New England. Even though the Texans are 10-6 as well , they have won some big games. They had the division lead through most of the season, but a late run by Tennessee gave them a little scare. Overall, it's going to be a close game, closer than most believe. Buffalo's solid defense is going to have to play stellar against Houston's weapons like Deshaun Watson and DeAndre Hopkins. The same goes for Houston's defense, because Josh Allen is a quiet, yet dangerous player for Buffalo. A return for JJ Watt can also add some power to Houston's D. 
My Prediction : Bills 31 – Texans 27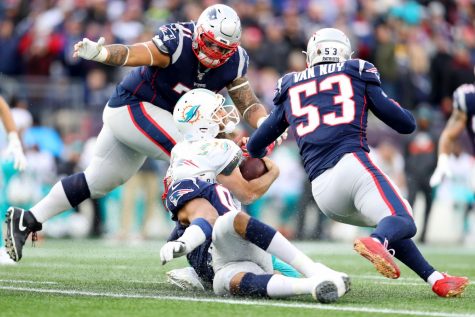 6 Titans (9-7) @ 3 Patriots (12-4) 8:15 p.m. (CBS) 
The Titans have impressed me so much this season, that I'm ready to say they win the Super Bowl. Ok, that might be too far, because they first have to go through Foxboro. Not only do they have to go through there, but they have to do it in January. On top of that, they have to play Terrific Tom. What is not looking good for the Patriots is the lack of offensive weapons, and the Titans defense is looking pretty good in recent weeks. Ryan Tannehill has taken over Titan nation, and looks to carry his momentum to an upset win, and I'm confident enough that this team has the power to do so. 
My Prediction : Titans 26 – Patriots 21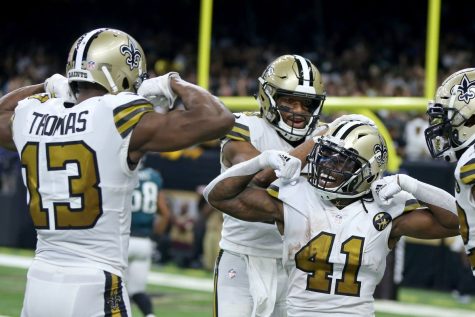 6 Vikings (10-6) @ 3 Saints (13-3) 1:05 p.m. (FOX)  
The Minneapolis Miracle is the first thing that comes to mind when you think of these two teams playing once again in January. I think they are going to need another miracle to take down this high powered Saints offense. Drew Brees is playing good, as always. Michael Thomas is still making defenders miss left and right, and Alvin Kamara is finding his rhythm once again. Lots of concern for the Vikings too, with Dalvin Cook not being 100%, and Kirk Cousins not good at all playing in primetime. It's going to be loud in the dome, and I think the Saints use the noise to help them get a win. 
My Prediction : Vikings 17 – Saints 31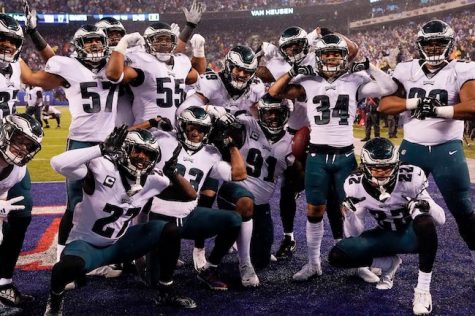 5 Seahawks (11-5) @ 4 Eagles (9-7) 4:40 p.m. (NBC)
That was a fight to the end, and a very painful fight to watch. Once again, the Eagles are back in the playoffs after putting together a late run, holding off the Cowboys. We all just love the Cowboys so much. Anyways, they have to play a Seattle team lead by Russell Wilson and a returning Marshawn Lynch. Even though this isn't the "Legion of Doom" defense we remember from their Super Bowl runs, they are still playing good. The hawks defense is matched up against a banged up Philly offense, who is almost starting their equipment staff at wide receiver. I do think though, that this game will be closer than most anticipate, and that's because Carson Wentz plays good in front of his home audience. That's the key factor in this game: we're in Philly, not Seattle. 
My Prediction : Seahawks 34 – Eagles 26 
Leave a Comment
About the Contributor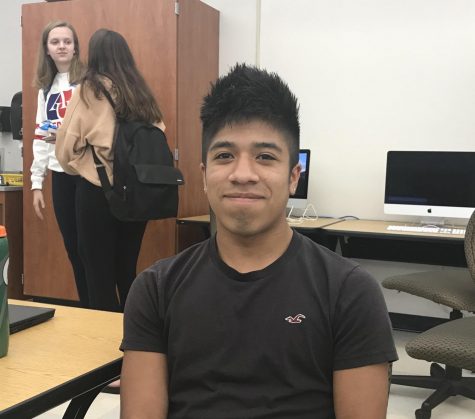 Michael Vanko, Sports Editor
 Michael Vanko is a senior at West Morris Central. He is one of the sports editors for The Paw. Michael runs cross country for the school in the fall...