Divisional Round : Preview & Picks
I don't know about you, but I enjoyed watching all four wild card matchups this weekend. Every single game had a positive energy to it. All games were close games until the end. Unfortunately with my picks I went 2-2. For NFL picks this year so far, I'm 5-2. Here, we're looking at the four games ahead this weekend, and use my expertise to predict the four teams heading to the conference championship games. 
6 Vikings (10-6) @ 1 49ers (13-3) 4:35 p.m. (NBC)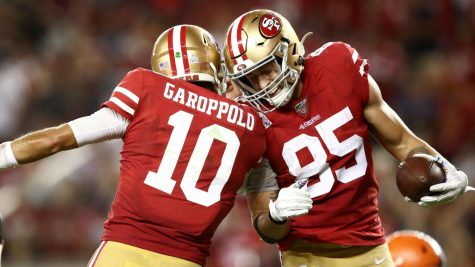 A miracle was pulled once again for the Vikings, stunning the Saints on Sunday. But, the matchup for Minnesota this week is also a tough one, as they travel to San Francisco to take on the top team in the NFC. The 49ers have had a really good bounce back year. The 49ers will be lead by Jimmy Garrapolo and his offense that seems to be a little underrated. Hopefully this should be a close and entertaining game, but a 6 seed normally doesn't succeed that often against a 1 seed. And for that reason, I'm taking the 49ers. Not only for them being the top team, but because of them playing more consistent all year. 
My Prediction : Vikings 13 – 49ers 27
6 Titans (9-7) @ 1 Ravens (13-3) 8:15 p.m. (CBS)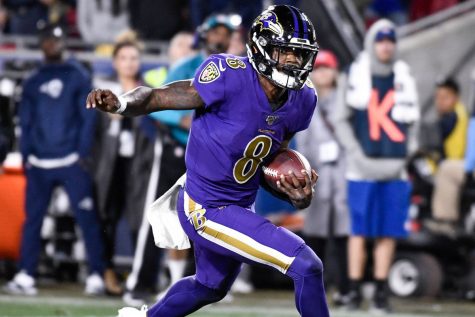 Business is booming for Tannehill and his underrated offense. After taking down the Patriots who have dominated every year, the Titans have earned a lot of respect, potentially ending the era of New England's dynasty. Despite playing the high octane offense of Baltimore, they are coming in with a lot of momentum. In order to beat the Ravens, they are going to have to shut down Lamar Jackson and this exciting offense. I think the game will be close in the first quarter, maybe even until the second, but the Ravens offense might be too much for Tennessee to handle.
My Prediction : Titans 17 – Ravens 33 
4 Texans (10-6) @ 2 Chiefs (12-4) 3:05 p.m. (CBS)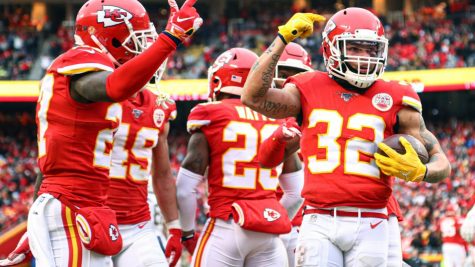 Most anticipated for New England to be traveling to Kansas City this week but that's not the case. Instead, it will be Houston. The Texans came back in the 4th quarter to force overtime and get the win against Buffalo on Saturday. Even though it was a close and nail biting game, I think it's gonna be the same as well here. The Texans looked really good led by Deshaun Waston and DeAndre Hopkins, who broke out to get them points. For them to beat Kansas City though, the defense is going to have to be better than they were against Buffalo and somehow stop Patrick Mahomes. For my choice, I think they do just that. I liked how they came together and came back, and I think if they play solid all game, they can take down Kansas City, which is why I'm confident enough in Houston for them to go to the AFC Championship. 
My Prediction : Texans 24 – Chiefs 23  
5 Seahawks (11-5) @ 2 Packers (13-3) 6:40 p.m. (FOX)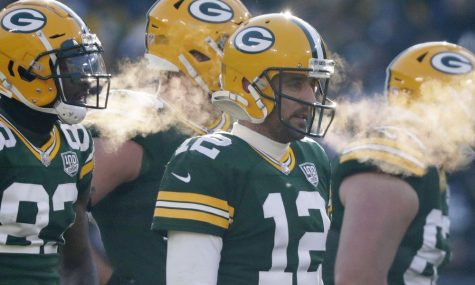 Personally, there wasn't enough for me to say Seattle is going to go to the Super Bowl given their matchup and their performance. The offense seemed to be sluggish and slow all game. They were matched up against the Eagles, who had to put in backup Josh McCown after Carson Wentz went down with a head injury. The defense didn't impress me that much either, considering the lack of weapons Philadelphia had to work with. The Packers have a good defense and an offense lead by future hall of famer Aaron Rodgers. For Seattle to win this game, they have to go through the bitter cold of Lambeau, and I don't think this will be a walk in the park for them. 
My Prediction : Seahawks 16 – Packers 27
Leave a Comment
About the Contributor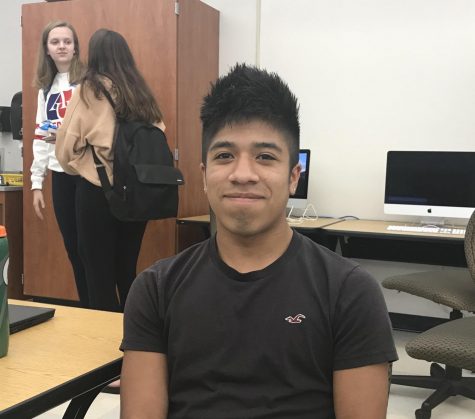 Michael Vanko, Sports Editor
 Michael Vanko is a senior at West Morris Central. He is one of the sports editors for The Paw. Michael runs cross country for the school in the fall...