Is Eli Manning A Hall of Famer?
It's the golden question every sports fan and analysts want answered: Does Eli Manning deserve to be in the Hall of Fame? 
This is probably the first time the Hall of Fame voters are going to have to debate Eli's case when the time comes. You can make the case for both sides of the argument, but whether you like it or not, the former Giants quarterback is going to be in the Hall of Fame.
Yes, Eli is a "Manning", but it's more than just his last name. Eli is in the top ten of most categories. Currently Eli ranks 7th in all-time passing yards (57,023), 7th in touchdowns (366) and 7th in all-time completions (4,895). The quarterbacks that are above him are either in the Hall of Fame or will be when they are eligible to be inducted. Eli never missed a game in his career due to an injury. The Giants could always count on their franchise quarterback who always got up after taking hard hits. 
But the way the Hall of Fame Committee is going to look at Eli's case is if you can't tell the story of the NFL without him. Honestly, you can't. In 2007, the undefeated Patriots were the favorite to win Super Bowl XLII. The Giants had to go into Tampa Bay, the Dallas Cowboys who had so many stars on the team and the Green Bay Packers lead by Brett Farve. He beat them all. Not only did he do it once in Lambeau, but he did it twice. His throw to David Tyree is deemed one of the most memorable throws in Super Bowl history, where he escapes from a sack and throws it to Tyree who makes the catch on his helmet. That drive secured the win for the Giants to knock off the Patriots. But not only did he do it then, he did it again in 2011. Same situation, same 4th quarter comeback, same result. Eli also made a miracle throw down the sideline to Mario Manningham who just got his two feet in. that throw set up the Giants to take the lead and win the game. 
Notably what might hold him out of the Hall of Fame is his average career. Eli finished with a 117-117 career record. He also led the league in interceptions in 3 of his 16 seasons. Besides his playoff runs, Eli hasn't gotten to the playoffs many times. He's been to the Pro Bowl on a couple different occasions, and has never been considered an All-Pro. Eli has never been a top tier quarterback like Brady, Rodgers, big brother Peyton, Brees or Warner. He is also not considered one of the best, like Marino, Montana, Favre, Bradshaw or Elway. Most consider him above average, but not elite. 
So was his first overall pick value worth it? Yes it was. He was always there for the Giants when they needed him. He led the Giants to two Super Bowl wins against the greatest franchise in Super Bowl history and defeated some of the toughest teams to beat. He is a two time Super Bowl MVP, and one of the few quarterbacks to win two Super Bowls and two MVP's (Brady, Starr, Bradshaw and Montana). 
Is he Hall of Fame worthy? Whether you like it or not, Eli is going to get into the Hall of Fame. It's just a debate whether or not he will get in with on a first ballot.
Leave a Comment
About the Contributor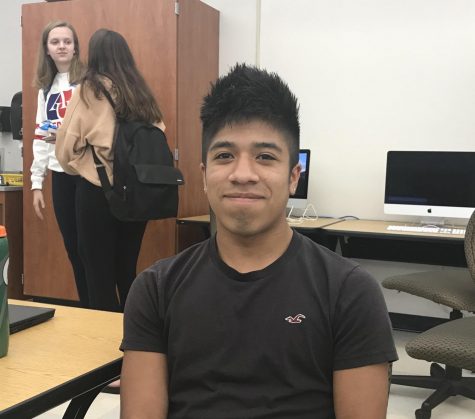 Michael Vanko, Sports Editor
 Michael Vanko is a senior at West Morris Central. He is one of the sports editors for The Paw. Michael runs cross country for the school in the fall...