Netflix's Top Hits are Back Again!
Netflix is all set for the new year, as sequels of original fan favorites are coming to the streaming service. The Kissing Booth and To All the Boys I Loved Before, both book adapted films, are bringing their beloved characters back for another movie.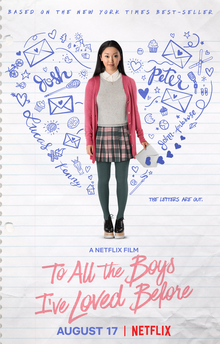 To All The Boys: P.S. I Still Love You is the second installment of the classic books by Jenny Han. The original film came out on Netflix on August 17, 2018. The first film, To All the Boys I Loved Before, followed Lara Jean, a high schooler, who finds herself writing love letters to five boys that she has deep feelings for. When her sister sends letters to the five boys she wrote to, Lara Jean's world is turned upside down. As she is trying to get the attention of one of the boys that she wrote, she pretends to be in a relationship with another one of the boys, Peter Kavinsky.
With the success of the first movie, To All The Boys: P.S. I Still Love You under the direction of Michael Fimognari will be released February 12, 2020. After pretending to be a couple and actually falling for each other, Lara Jean, played by Lana Condor, and Peter Kavinsky, played by Noah Centineo, Lara Jean is learning how to be in a relationship and express her true self. This is then disrupted by John Ambrose, played by Jordan Fisher, who is one of the five recipients of Lara Jean's love letters. With this unexpected arrival, Lara Jean must decide on her own who she truly loves and who she wants to be with.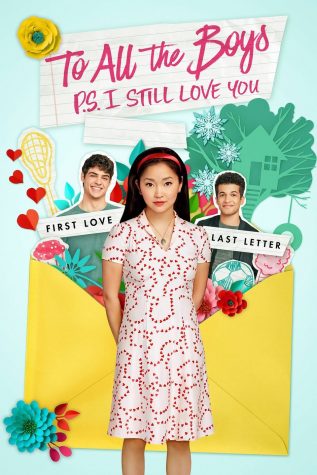 As these films seem to be a huge hit the third film has already been filmed. The movie titled Always and Forever, Lara Jean will star Lara Candor as Lara Jean and most of the cast returning as their roles in the previous two movies, but all the details about this movie have not been shared. 
The Kissing Booth 2 is the second film that is an adaptation of  Beth Reekles' books. The original film came out on Netflix on May 11, 2018. The Kissing Booth is about Shelley "Elle" Evans, played by Joey King, who is a dancing duo with long time best friend Lee Flynn, played by Joel Courtney, but when she falls for his dangerous brother, played by Noah Flynn, she must sneak around in order to keep their relationship a secret. When Lee finds out, Elle must decide what is best for her and what will truly make her happy.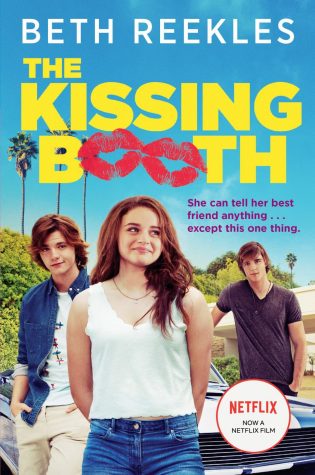 The Kissing Booth directed by Vince Marcello was a hit and it's no surprise that it was announced to have a sequel. Although there has not really been much detail on the sequel, based on the books, fans can infer that the plot will revolve around Shelley adapting to her boyfriend being at college in Harvard. The film may focus on Elle trying to handle the relationship while having a good senior year with long time best friend Lee Flynn, who happens to be the younger brother of her boyfriend. The Kissing Booth 2 does not have an official release date or even an official trailer, so viewers may have to wait a bit before being able to see this one!
Netflix will surely be given a lot of attention with the releases of The Kissing Booth 2 and To All The Boys: P.S. I Still Love You, especially just in time for Valentine's Day!
Leave a Comment
About the Contributor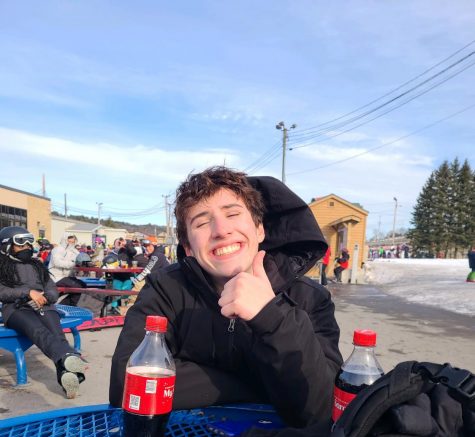 Sebastian Gutkin, Editor-in-Chief
Sebastian Gutkin is a senior here at West Morris Central High School and is currently Editor-in-Chief. This is his third and final year writing for The...