India's Mystery Illness
ELURU, INDIA – On Saturday, December 5th, a new illness was detected in the southern state of Andhra Pradesh. It has affected hundreds of people and has even killed at least one, a man named Sridhar, aged 45. Unfortunately, his autopsy didn't reveal anything about the illness, and the illness remains unidentified. According to the Hindustan Times, the patients have experienced symptoms such as "giddiness and epilepsy." Some have even told AP News that they had been "convulsing without any warning." Nausea, anxiety, headaches, and sudden loss of consciousness have been common as well.
The news of the illness quickly spread across the world, leaving many in fear of a new pandemic. However, there is no concrete proof of the illness being a new virus. Instead, scientists believe that it could be caused by contaminated food or the use of pesticides, as well as some form of heavy metal poisoning. The Hindustan Times reports that patients with the illness were found to have traces of nickel and lead in samples of their blood. Further research on certain food items, water, and milk is currently being conducted by authorities and medical experts to find out more. 
According to an article from US News by Aniruddha Ghosal, "what is confounding experts is that there doesn't seem to be any common link among the hundreds of people who have fallen sick." None of the patients have tested positive for COVID-19 or other common contagious diseases, nor are any of them closely related to one another. 
The emergence of the new illness has put additional stress on India's already-strained health care system. They currently have the world's second-highest number of coronavirus cases. Southern India was exceptionally hit hard by COVID-19, with more than 850,000 cases reported in the state of Andhra Pradesh alone. Fortunately, Dr. Mohan, the Superintendent of Eluru Government Hospital stated that out of the 550 people who were admitted to hospitals because of the illness, only 84 are left and they are soon to be discharged, according to The Indian Express. 
Officials hope to find the root cause of the illness within the next few days, and results are expected to be made public soon.
Leave a Comment
About the Contributor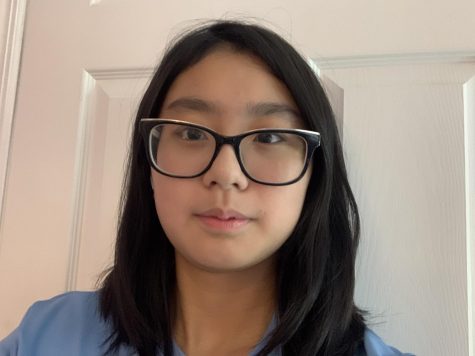 Zoey Wang, Staff Writer
Zoey Wang is a staff writer for The Paw and a sophomore at WMC. Other than writing, she enjoys reading, baking desserts, hiking, and archery, which she...