Top Albums of The Year: A Musical Look at 2020
This pandemic has been both a blessing and a curse for the music industry. Although it has given some artists more time to work on their music, others have been unable to even meet due to health and safety restrictions. That does not mean that this year has lacked good music though, as great albums have been released all year from both well-known artists and some new, talented faces. Music shapes a significant amount of culture, and it is interesting to take a look back at some of the most popular and most influential albums to come out of 2020.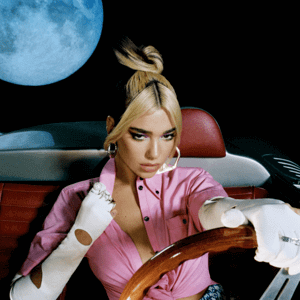 Dua Lipa – Future Nostalgia
Future Nostalgia is English singer Dua Lipa's second studio album, released in March of 2020. This album is, in a word, fun. It's an upbeat electro pop album that Lipa describes as "purely about dancing and having fun and being free and being in love," in an interview with Variety magazine. Future Nostalgia focuses on themes about relationships and how they transform over time, but also touches on female empowerment and the exploration of vulnerability. Its name is meant to represent a blending of ideas, a combination of nostalgic 1980's tropes and retrofuturism to create a sound that is both familiar and something entirely new at the same time. From lead single "Don't Start Now"s peppy Eurodance-style beats to album closer "Boys Will Be Boys" with its gospel and baroque influences, the album includes a variety of musical influences while still being one clean, cohesive work.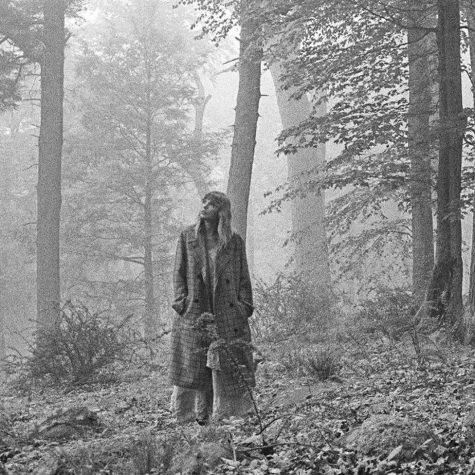 Taylor Swift – Folklore
Folklore in many regards came out of left field this year. Taylor Swift, known for her upbeat pop songs that are a staple of 2000's pop culture, released this surprise indie folk album in July of 2020 to critical acclaim. Written and recorded during the pandemic, Swift described it as a stream of consciousness album, focusing on themes of escapism and nostalgia, all framed within what NPR describes as "a romanticization of the rural lifestyle known as 'cottagecore.'" The National's Aaron Dessner, who collaborated with Swift on this album, described it as "anti-pop," an album written entirely on what she wanted to say, not thinking about how the traditional pop radio would react. Although she incorporates some aspects of her usual pop sound, this album is much more stripped-down and mellow, from the argumentative folky duet of "Exile", performed with Bon Iver's Justin Vernon, to the dream-pop sound of "Mirrorball." Swift writes about herself and stories pertaining to her, such as the story of Rebekah Harkness, the past owner of her Rhode Island mansion ("The Last Great American Dynasty") or her relationship with her current boyfriend ("Invisible String"). Overall it is a beautiful album, able to tie together dreamy pop and down-to-earth folk music in one of the most surprising albums of the year.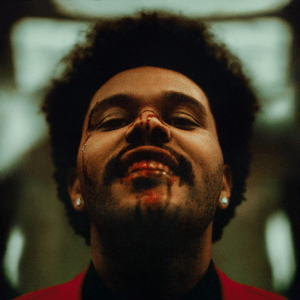 The Weeknd – After Hours
After Hours is The Weeknd's fourth studio album, released in March of 2020. It is an R&B album, similar to his past works, but with a stronger influence from dream pop, psychedelia and new wave music as well. The album was created as a "self-autopsy" after his breakup with model Bella Hadid and carries melancholy themes of heartbreak and vulnerability. The album also highlights The Weeknd's vocal talents, with a few songs such as "Faith" highlighting his skill and falsetto. Some of the stand-out songs from the album include single "Blinding Lights", opener "Alone Again", and the autobiographical "Snowchild", all three of which convey what Rolling Stone describes as a "stark elegance." The album, unlike his more upbeat and danceable former works, feels more emotional and introspective, but is still a great interesting listen.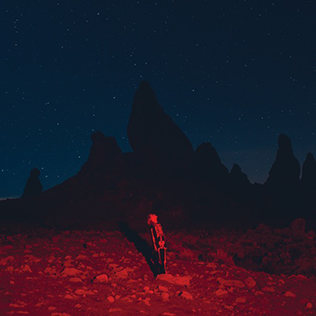 Phoebe Bridgers – Punisher
The sophomore album of indie rock singer Phoebe Bridgers, Punisher is an emo-folk and indie rock album with themes of loss and missed connections. Bridgers has a very open  style of songwriting, often referencing very specific situations and details about her life which create a deeper connection to her music. Standout tracks include "Kyoto", "ICU" and "I Know the End." "Kyoto" is by far the most popular song on the album, with lines such as "I don't forgive you | But please don't hold me to it" describing her terse relationship with her father. "ICU" describes the break-ups Bridgers has experienced, lines like "I used to light you up | Now I can't even get you to play the drums" referencing her ex-boyfriend and drummer Marshall Vore. The album closer, "I Know the End" is a haunting song that starts out soft, detailing the fatigue that comes with touring. About halfway through the song, it crescendos into a rock sound that describes the end of the world in the specific, situational lyric style that Bridgers is known for. Critics praised the visual lyricism of Punisher, as well as its soft and open sound. Although it's far from an upbeat, positive album, its deeply contemplative and sad sound is appealing in its own right.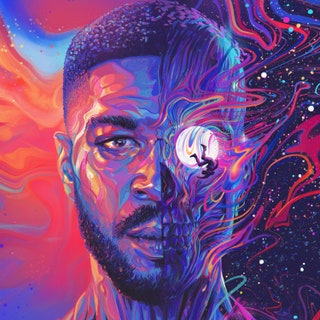 Kid Cudi – Man on the Moon III: The Chosen
The Chosen is Kid Cudi's seventh album and the final album in his Man on the Moon trilogy. It is a concept album in 18 tracks and 4 acts, and similarly to the prior works in the trilogy, focuses on Cudi's own struggles with mental illness and emotions. Cudi is lauded often for the way he increased acceptance of mental illness in the mainstream rap scene, but this album has not received as much praise as his prior works. Pitchfork describes the album as "like when the old rock band reunites and their costumes don't fit anymore." The album contains many of the old tropes that made his music so memorable, including samples from different movies (Scott Pilgrim, Stand by Me, and Castaway), and guest performances from artists such as Phoebe Bridgers and Pop Smoke; but Cudi's sound and experiences have been altered significantly since the release of the first Man on the Moon. Where before he was an everyman, bringing the issues of mental illness to the mainstream, his current status as an icon for mental health, as well as his rampant success in the industry, has seen his attempts at relatability fall flat. His sound has also been dramatically changed, with a deeper reliance on vocal manipulation in tracks such as "The Void" and "Lord I Know", which makes this album sound generally uninteresting to the average listener. Overall, the album hasn't always hit the same beats as his past works, but is still an epic, long-awaited end to the MotM trilogy, and worth a listen if you're interested in his works.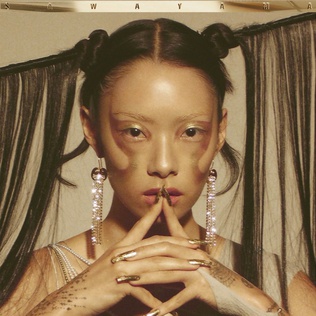 Rina Sawayama – SAWAYAMA
One genre that has been picking up massive amounts of traction in the last few years is experimental pop, more specifically hyperpop. This blend of emo, trance, hip-hop, and traditional pop is described by Vice as "often [sounding] like an entire party mix being played at once." Popularized recently by artists like 100 gecs and Dorian Electra, the genre has also had a strong influence on one of the most anticipated debut albums of the year, English-Japanese singer Rina Sawayama's self-titled April release. SAWAYAMA blends a variety of genres into one work reminiscent of early 2000s pop and the Y2K movement. The album starts out strong with songs like "STFU!" "XS" and "Comme des Garçons" written as criticisms of racial microaggressions, exploitative capitalism, and toxic masculinity, respectively. The album later transitions into a much more emotional sound, with "Bad Friend" and "Chosen Family" as hard-hitting pieces about friendships and emotional struggles. This album is incredibly fun to listen to, and hits every emotional beat it tackles with ease. From the easy upbeat "Paradisin'" to the soft emotional "Snakeskin", SAWAYAMA is truly an emotional rollercoaster, and one that the listener will want to ride again and again.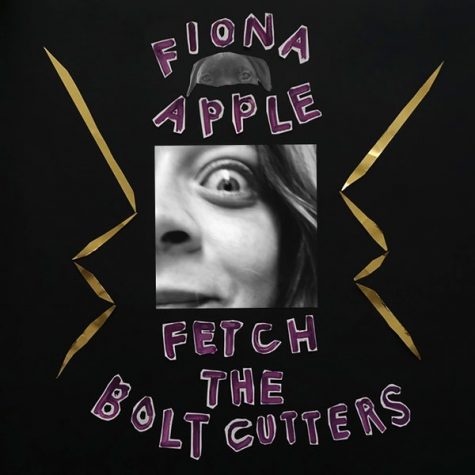 Fiona Apple – Fetch the Bolt Cutters
Fetch the Bolt Cutters, Apple's fourth studio album, is a rock album driven by percussion. Apple employed both traditional and found-object percussion in her works, from the traditional drum set and snare to the bones of Apple's own deceased dog. With themes of escaping oppression (in Apple's words, "fetch the [..] bolt cutters and get yourself out of the situation you're in") the album resonated with many trapped at home during the pandemic. The album also touched on Apple's personal struggles with other women in her life, stating that a secondary theme of the album is "not letting men pit us against each other" or control the narrative. Only one single was released, "Shameika", which is a celebration of a moment from Apple's middle school days when a girl in her class, Shameika, told her that she didn't need to settle for friends who would reject her, a key moment in Apple's life. The album has received massive critical acclaim. It is currently the second highest rated album on Metacritic with a 98/100, has received the first Pitchfork perfect score since 2010, and was nominated for three Grammys. It's easy to understand these high ratings, the album has a very liberating sound, the kind of music that makes you want to stand up and sing. It is an album that expresses emotions that many during the pandemic were and are still feeling, and is undoubtedly an album for the ages.
Leave a Comment
About the Contributor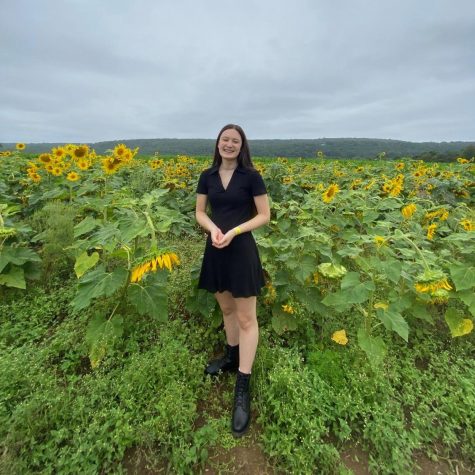 Evelyn Oravez, Editor-in-Chief
Evelyn is a senior and Journalism III student this year, and is one of The Paw's editors-in-chief for two years running! This year she is excited about...