Tampa is Titletown
Tom Brady and the Buccaneers lifted up the Lombardi after defeating the Kansas City Chiefs 31 – 9.
The injuries in the front four for the Chiefs posed a much greater issue than most thought it would. Patrick Mahomes wasn't able to orchestrate anything from the pocket because he was under so much pressure. His abilities were also limited because the Buccaneers secondary had Mahomes's two biggest weapons in double coverage the whole game. Travis Kelcee and Tyreek Hill only made a combined 17 catches. Mahomes went 2/10 passing for only 20 yards midway through the second quarter and didn't break 100 pass yards until the end of the third. No one could have seen that a game with Patrick Mahomes playing would have no touchdowns. Not only was the pass game not there for KC but the run wasn't either. KC totaled for only 107 yards rushing. The Buccaneers front seven was just too good for the Chiefs to get anything going. This game was ultimately won in the trenches on both sides of the ball for Tampa Bay.
The Chiefs defense had too many costly penalties. Every time Tampa had the chance to score it was off of penalties by the KC defense. This was the most penalties (8/95) in the first half of a Chiefs game coached by Andy Reid. Those penalties destroyed the Chiefs because their defense couldn't keep Brady out of the endzone and their own offense couldn't answer back.
The Buccaneers offense kept it simple with play action passes and running the football. The O-line for the Bucs was fantastic in the trenches protecting Brady giving him opportunities to take his time in the pocket. Connecting with Rob Gronkowski and Antonio Brown for 3 touchdowns and Leonard Fournette rushing for one of his own, the only players who scored in this game weren't even on the Bucs roster at the start of the season.
While this loss is tough for Mahomes, he needed to learn this lesson. He had never lost an NFL game by more than 8 points until this point. Mahomes hasn't lost by double digits since 2016 when he played against Iowa State with Texas Tech. This is going to light a fire under Mahomes and make him come back even stronger and more determined next year.
Tom Brady proved that he is the GOAT being a seven time super bowl champ and a Super Bowl LV MVP. It also proved that Brady was the reason for success in New England not Bill Belicheck. Brady now has more championships than any player and organization. With this win the Buccaneers have become the first team to ever win a Super Bowl on their home turf.
About the Writer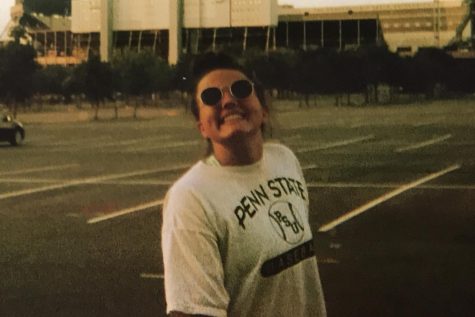 Lizzie Rubright, Head Sports Writer
Lizzie is a sophomore here at West Morris Central. She plays field hockey. Lizzie loves all things sports and can often be found watching whatever game...