October Baseball: who's in who's out
The final stretch of the major league baseball season is underway with just 2 weeks left. Teams are fighting hard to clinch a spot in a division championship or even a wild card game. While divisional spots are pretty much a lock, the wild card race will come down to the very last set of games. Here's your look at who's in already and who could find their way in.
Three of the top four teams, The Los Angeles Dodgers, San Francisco Giants and Milwaukee Brewers, have already clinched their playoff spot. The Giants got here by defeating the Padres and having a 95-52 record up till this point. The LA Dodgers clinched when they beat the Diamondbacks 8-4 on Tuesday Sept. 13.  Now fans  just have to wait to see which team gets an automatic bid for the divisional series and who will have to play in an elimination game. At this point only one game separates the two and there are still two weeks left of baseball. The Brewers have the NL Central on lock after beating the Cubs 8-5.
Right now the Braves are at the top of the NL East and are the front runner by 3 games. The Braves have a 83.7% chance of clinching their spot. In the American League no team has yet to clinch their playoff spot. The Astros have a 99.8% chance of winning the West, the Chicago white socks are 11.5 games ahead and have a >99.9% chance to clinch the Central division, and the Rays also have a >99.9% chance to win their division. 
The wild card races are where things get interesting. If the season ended today the Red Sox would play Toronto for the AL spot and the Dodgers would take on the Cardinals in the NL. However, there are still two more weeks of baseball and a lot can happen in those weeks. The Blue Jays play Tampa Bay in their next series. With wins over the Rays they could separate themselves even further in the wild card race. However, if they get swept and the Yankees win their series against the Rangers we could see New York take the last wild card slot from Toronto.  
Postseason baseball begins on October 5 with the AL wild card game and can be watched on ESPN.
Leave a Comment
About the Contributor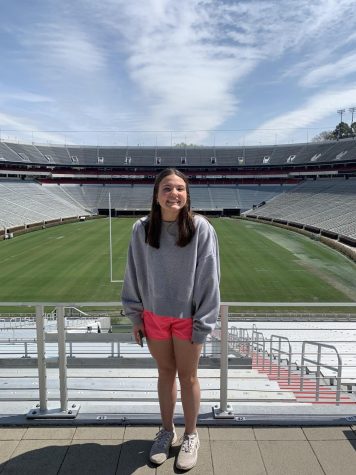 Lizzie Rubright, Sports Editor
Lizzie is a senior and in her third and final year writing for The Paw. Lizzie loves all things sports: watching them, playing them and especially writing...