Brian Laundrie- Missing, Hiding, or Dead?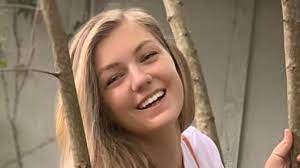 When Gabby Petito and Brian Laundrie decided to go on a camping trip across Wyoming, no one expected it to end with Petito's murder and her fiance as the sole suspect. After the couple met in high school they had an on-off relationship. According to the New York Post, one of Gabby's close friends from high school states: "They had very high highs and very low lows. But she always said he was a good boyfriend." So on September 1, 2021, when Laundrie returned home alone, everyone was left wondering what happened to Gabby Petito.
After what was seemingly a perfect relationship, the couple was reported to have gotten into a physical fight. Someone called 911 after seeing him hit her. However, when the police arrived, Petito claimed to have hit him first. After that, he is reported to have grabbed her face with his nails. The police separated them for the night but did not arrest either of them, as this seemed like a minuscule issue. However, when Laundrie came home to Florida, with the van, and without Petito, this issue quickly escalated. On September 11, the Petito family officially reported her missing. In an interview with Dr. Phil McGraw, her mother (Nicole Petito) said "I didn't want to admit it but I felt it the night I found out the van was in Florida on the 11th, I felt in my heart that she was gone."
Immediately, the Laundries hired a lawyer and refused to comment. The Petitos begged for Laundrie to share information about where Petito was last seen. He stayed silent. He also refused to cooperate with the police and was named a person of interest. People soon gathered outside his house and began to yell "Where's Gabby." Laundrie's parents claimed they hadn't seen him in 3 days. The next day in Teton, a body was found that matched Petito's description. Two days later it was confirmed to be Petito – she had been strangled. It is very possible her body was in Teton for 4 weeks before anyone found her. An arrest warrant was put out for Laundrie, but he is nowhere to be found.
After Laundrie returned home, it took two weeks for anyone to report Petito missing. Two weeks in which Laundrie and his family knew that Gabby was gone. Laundrie's younger sister told ABC that she hasn't spoken to him, and all of her calls have gone unreturned. No one has heard from Laundrie since early September. Many people have begun speculating about where he could be. While he is officially missing, many people believe he is running from the police. Others believe he could be dead.
While Laundrie's whereabouts are unknown, we can only hope that he returns, and shares his story. He knows information about Petito's final days that no one else can report. Her parents have started the Gabby Petito Foundation to help find missing people, and help those who are suffering from domestic violence. According to the website, they will be holding their first fundraiser on the 17th. Petito's life ended too soon, but she will not be soon forgotten. Her memory will live on in the lives of those who heard her story, and the people The Gabby Petito Foundation will help.
Leave a Comment
About the Contributor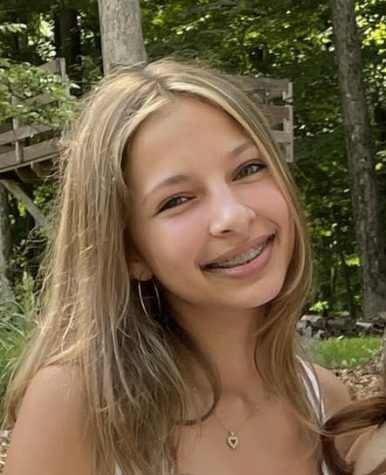 Jordan De Masi, Staff Writer
Jordan is a freshman at West Morris Central who is excited to expand her writing skills by working for the Paw. In her free time, she enjoys reading, playing...