Thank You Carli: New Jersey Native GOAT Retires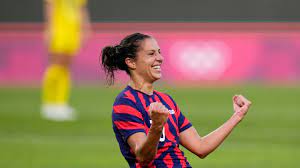 Carli Lloyd is one of the most recognizable names in the world of women's soccer. Lloyd is from Delran, New Jersey and started playing when she was just 5 years old. As she grew up she played at Delran High School and then went on to play at Rutgers University. Lloyd played for the under 21 national team but was then cut from the team in 2002. This was a setback for her but ultimately a wake up call. She dedicated all of her time to becoming the best soccer player in the world which she would ultimately accomplish. In 2003 Lloyd made the national team and her reign began. 
During her career at Rutgers, Lloyd was named first-team all big-east for her four years of college and became the first Rutgers player to earn Big East Rookie of the year. During her freshman and sophomore years as a Scarlet Knight, Lloyd led the team in scoring. Although her college career was quite impressive when she began with the USWNT, people started to count her out but she never kept her from working hard.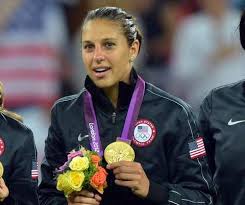 The 2008 Beijing olympics proved to the world why they should know the name Carli Lloyd. She scored the game winning goal off of a free kick to qualify the U.S. Lloyd also brought home the gold for the USWNT after scoring in overtime. 
But 2011 was a turning point in her career and turned her into the gritty, chip on your shoulder type of player she is today. During the FIFA Women's World Cup Lloyd, racked up 4 goals and two player of the match titles. But in the championship game along with two other teammates failed to convert on penalty kicks. Lloyd was then benched before the 2012 Olympic Games. "At that moment, I actually thought my national team career was over. The coaching staff was doubting me… Sometimes I was sobbing, feeling worthless, feeling like I was done. But I kept putting one foot in front of the other" she stated in her letter to fans "It's So Hard to Say Goodbye". Lloyd did get to play in London because of an injury. She then went ahead to score both goals to win the US gold yet again, making her the only player to score the winning goal in two seperate gold medal matches. 
Years later at the World Cup Lloyd scored a hattrick one of these being one her most famous Half field shot. After 2015 Lloyd became a household name and started to be referred to as the GOAT. During the 2019 FIFA World Cup she became the first player to score in six straight world cups. 
Lloyd has also become the third ever player to play in 300 international games throughout her 17 year career. In her career with the USWNT she scored 134 goals and had 64 assists.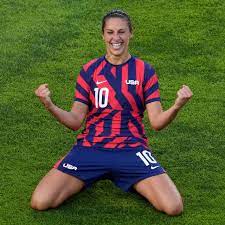 Not only was Lloyd a sensation on the National team but she was making statements in the NWSL as well. She played with the Chicago Red Stars, Western New York Flash, Houston dash, a brief stint with Manchester City because she wanted to challenge herself being in the premier league and bringing her career full circle NJ/NY Gotham FC.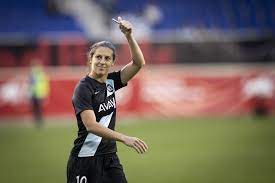 The past few weeks have been a farewell tour for Lloyd beginning with her last game on the USWNT, then her last home game with Gotham FC and now with Gotham in the playoff each game could potentially be her last.
Leave a Comment
About the Contributor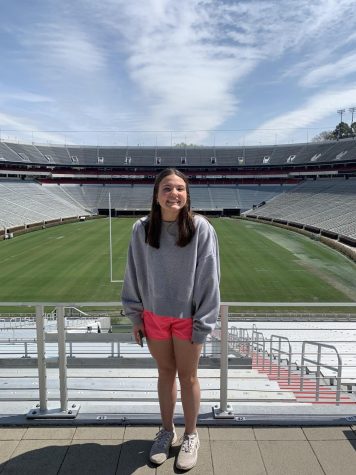 Lizzie Rubright, Sports Editor
Lizzie is a senior and in her third and final year writing for The Paw. Lizzie loves all things sports: watching them, playing them and especially writing...