Atlanta Brings Home Their First World Series in Over Two Decades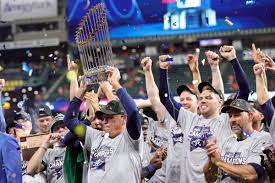 There's nothing better than October baseball and this year's World Series truly lived up to this claim. After beating the Red Sox in the ALCS,  Houston claimed their spot in the World Series. The Braves defeated the LA Dodgers in the NLCS 4-2. But, ultimately Atlanta took the world series 4-2.
Earlier in the season not many would have put their money on the Braves; they were plagued with injuries, and counted out from playoff contention. "We hit every pothole, every bump you could possibly hit this year, and somehow the car made it to the other side," Braves 1st baseman Fieddie Freeman said to EPSN following the game. This season, the Braves only had 88 wins as opposed to some other 90+ win teams as well as the 107  win Giants and 106 win Dodgers but they were able to shock the world in Houston. The Braves were also five games out from the lead just a few weeks before the postseason began. 
The addition of Joc Pederson just after the all star game helped turn around this Braves team. Pederson was acquired from the Chicago Cubs to fill the spot of Ronald Acuña Jr. after his ACL injury. The Braves got their money's worth with him because of his two home runs in the division series and a two run homer to win game two.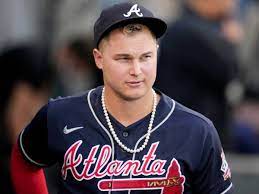 This championship win meant more than most players to Star shortstop Dansby Swanson. "I'm an Atlanta lifer. I live and die with the city of Atlanta, and there's no place that deserves it more." Swanson stated after the game. He grew up just 20 miles outside of Atlanta and has been a part of Braves organization since 2015 and made his major league debut with them in 2016.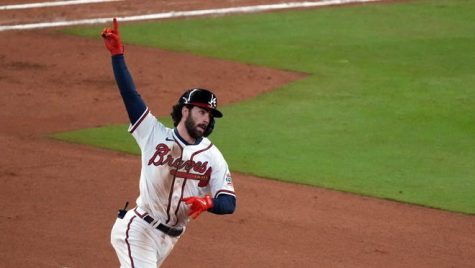 Before this win the Braves held the longest streak of playoff appearances with no title at 16  years. Their shutout against the Astros brought them to their first championship title since 1995.
Leave a Comment
About the Contributor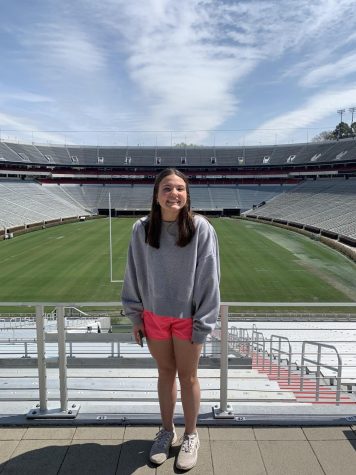 Lizzie Rubright, Sports Editor
Lizzie is a senior and in her third and final year writing for The Paw. Lizzie loves all things sports: watching them, playing them and especially writing...