Black Friday 2021: A must or a bust?
After a long day spending time with family and stuffing their faces with turkey, many hope to burn off all those Thanksgiving calories the next day during their shopping adventures. Black Friday is the Friday that follows Thanksgiving in the United States and marks the start of the Christmas gift giving season. In a typical year as soon as the clock strikes midnight, many Americans are up and on their way to their local mall in hopes of finding the best deals.
Since the COVID-19 outbreak Black Friday has tended to look a little different. Last year many stores were closed, and despite some being open, many people chose to just stay home and shop online. Although most stores were open again this year, the hours were very different. Unlike past years, many malls and individual stores didn't open until 6 or 7 in the morning, where prior they would be open starting at 12am. While many people enjoyed getting to sleep in, it definitely didn't feel like a typical Black Friday. In addition to having different hours, many stores implemented new precautions to prevent the spread of COVID. The most different was that they would limit the number of people who can be in any store at a time. This created lines going out the door as early as 8:30 in the morning and only allowed people to go into 4 or 5 stores compared to the typical 10-12.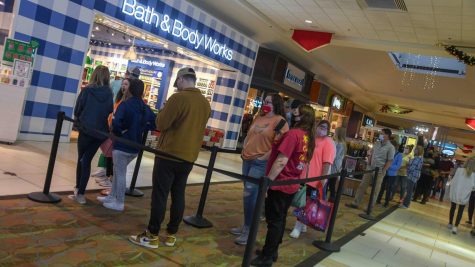 Similar to the logistics behind this year's Black Friday, the sales themselves were also completely different. Compared to previous years, the sales were less than mediocre. National Public Radio conducted an interview with Aniva Pawlowski who said, "Everything is expensive." She was doing her annual shopping in Manhattan, where going into the day she planned on only speeding $1,000. However, due to the prices she had to go way over her limit just to buy gifts for her friends and family.
The giant price increase is partially due to the supply shortages. For stores the shortage is one of the biggest challenges they faced this Black Friday and this year in general. A lot of stores had very limited inventory for almost all of their products. CNBC conducted polls of this year's Black Friday shoppers and found that, 72% of Americans said they have seen higher prices in the last three months, 62% of Americans said they have seen low or out-of-stock inventory, and overall 43% said they were worried that supply chain issues will hurt their ability to get what they want during the holiday shopping season.
Overall, this Black Friday started to bring back some normalcy to the lives of the American public. However, the lackluster sales, and overwhelming lines made it debatable about whether or not it was worth going out and exposing oneself to so many people.
Leave a Comment
About the Contributor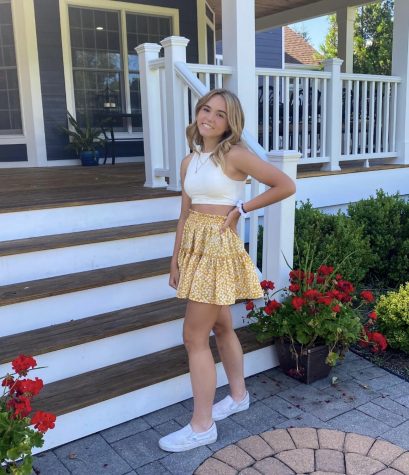 Maddie Lamb, Editor-in-Chief
Maddie Lamb is a senior here at West Morris Central. This is her second year writing for The Paw and wants to continue to write about school and sports...