IHU: I Hate U
Every week there seems to be a new COVID variant emerging across the globe. While some variants are rapid-spreading and deadly, others come and go very fast. At the moment the newest variant IHU has not been detected as a threat and it would be premature to make any speculations.
IHU was first detected in Marseille, southeastern France, back in November when a fully-vaccinated person returned from travel in Cameroon Central Africa and became infected. Upon return, they spread IHU to 11 more people linked to them. There were also no new symptoms associated with IHU, however, this variant was reported to be "more transmissible" by Business Insider. Since the initial 12 cases, the variant hasn't been spotted in any other countries and no more cases have been reported. Although it is important to note that this is partially due to the fact that the Omicron and Delta cases in France spiked up at the same time IHU emerged.
Right now, it is unclear whether or not IHU cases will spread when the Omicron variant dies down, but for now it has not been labeled a variant under investigation. Additionally, Abdi Mahamud, an incident manager for the World Health Organization stated that IHU "has been on our radar," but noted that it hadn't proved much of a threat.
Leave a Comment
About the Writer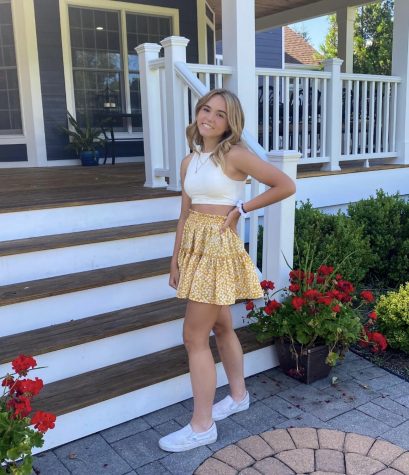 Maddie Lamb, Editor-in-Chief
Maddie Lamb is a senior here at West Morris Central. This is her second year writing for The Paw and wants to continue to write about school and sports...