Grace Soltes Scores 1,000 Career Point
WMC's very own Grace Soltes has reached one of the most coveted statistics in basketball, 1,000 career points. Soltes reached this milestone when the girls played Morris Hills on January 27,2022. Soltes scored 115 her freshman year, 408 points her sophomore year, 212 points her junior season and with 225 points her senior year she reached 1000 points. 
Coach Patella stated "Grace is quiet but has a strong presence on the floor. She is a team player who wants to win at all costs. She brings intensity and is a dynamic player who plays both inside and outside."
This is a goal that Soltes set for herself when she was in seventh grade.  "I went to see one of the varsity games and was looking at all of the girls' 1000 point shooters on the banner in the gym." Reaching this goal was "so special and fulfilling since I've wanted it so long" Soltes continued. Being able to accomplish this goal at WMC makes it all the more amazing for her. "Coming to school the next day and having my teachers and friends congratulate me showed me what a supportive school WMC really is. I have so much pride in my team and I'm really happy to be able to represent West Morris with my accomplishment" Soltes explained.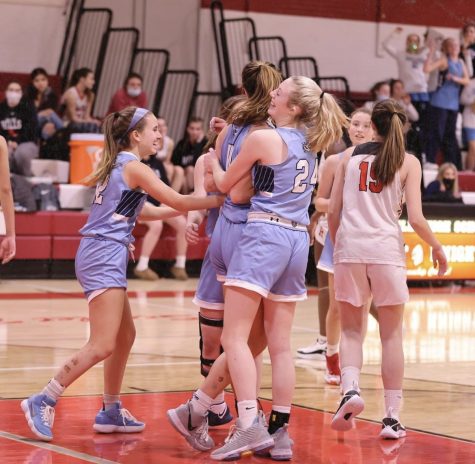 Soltes is one of only seven players in the history of the program to reach 1,000 career points; the most recent player to do so is Maddie Selvaggi. Coach Patella said that "I think that Maddie and Grace are different players and it's amazing to see two different types of players accomplish such an amazing goal in different ways."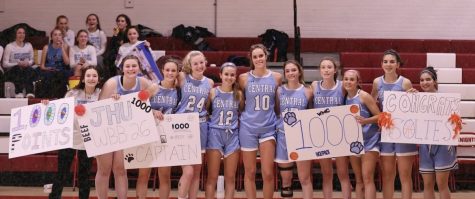 Walking us through the moment it happened Soltes said "Honestly, it wasn't the best situation. To start the game I was at 996 points. We were losing by a lot at the time and I had the only 2 points and the tensions were high. I feel like everyone was very on edge and trying to get me the ball so that I could score, which caused us to not be as invested in the actual game." However things quickly turned around when those two points fell. "I was so happy. I was just thinking about all that I had worked for to come to this point, and how happy little me would be to see it happen. Everyone rushed over to me and hugged me and my whole family was there to see it too." 
On behalf of The Paw we congratulate Grace Soltes on her great achievement! 
Leave a Comment
About the Contributor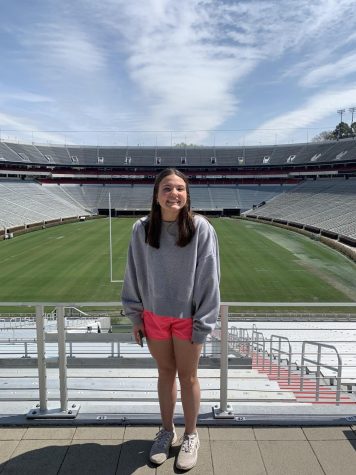 Lizzie Rubright, Sports Editor
Lizzie is a senior and in her third and final year writing for The Paw. Lizzie loves all things sports: watching them, playing them and especially writing...