Student Athlete Spotlight – Grace Soltes
Leading the WMC girls basketball team in their successful season is senior center Grace Soltes. This season Soltes became only the seventh player in program history to reach 1,000 points. She leads the team in both rebounds and points with a respective 125 and 277 on the season. 
Soltes began her basketball career in the third grade with the Long Valley REC program. She "always loved sports and I had already started with soccer and softball so my dad thought I should try it out." She continued to play on both a CYO team and the Long Valley travel team throughout elementary school. When she joined the travel team in 5th grade she first became teammates with the other seniors on the WMC girls basketball team.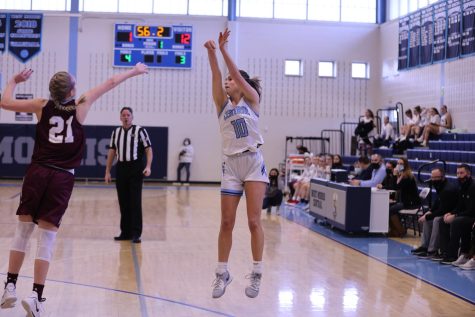 Her favorite part about being a part of the basketball program is "the people. Everyone on the team is so close and having your friends around you while doing what you love is so special. I just love how fun we make all the practices, pre-game food, games, and bus rides." 
Soltes' has many great memories from her career at WMC but one game in particular sticks out in her head; the state quarterfinal game her sophomore year where they played Somerville, "we were a much lower seed and everyone was expecting us to lose," she stated. "we came back in the second half and I ended up playing a really good game, we won to bring us to the semis. It was the best feeling to have beat a team when no one thought we could" Another one of her favorite games to have played in was beating Chatham after a setback for the team. Soltes explained "sophomore year we got a new coach after Coach Gavin retired. He ended up being very bad and caused a lot of issues throughout the team… He ended up leaving halfway through the season and that was when Patella took over as head coach," she continued "we had to turn around the mindset of the team to make the most of the rest of the season. We came back out to win some amazing games, including one of the first that Patella coached against Chatham.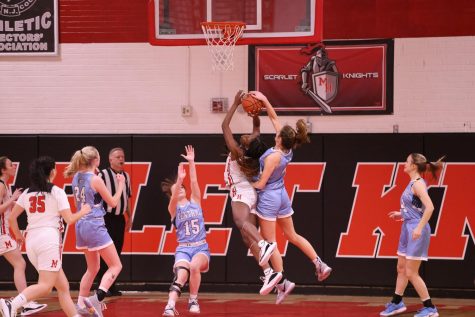 Soltes feels that her greatest accomplishments throughout her basketball career are scoring 1000 points and playing varsity as a freshman. In regards to her 1000 career points Soltes said " I set that goal for myself in 7th grade… to be able to reach this goal is something that was so special and fulfilling since I've wanted it so long." Being able to do this at WMC showed her the supportive community that has been created at our school. Soltes had been going to WMC basketball camps and looked up to the players on the team so being able to play at the varsity level since her freshman year has been very special to her. 
Soltes will be continuing her athletic and academic careers at Johns Hopkins University next fall. You can watch Soltes and the rest of the girls basketball team throughout the rest of their regular season and their county tournament. 
Leave a Comment
About the Contributor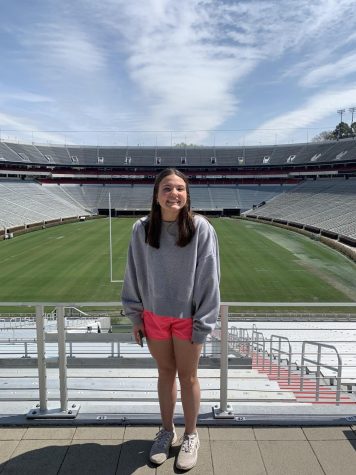 Lizzie Rubright, Sports Editor
Lizzie is a senior and in her third and final year writing for The Paw. Lizzie loves all things sports: watching them, playing them and especially writing...