VEX Robotics Club: Tetris Tournament Uploading…

Students at West Morris Central stacked up some serious competition during the Tetris Tournament sponsored by the VEX Robotics Club.
The VEX Robotics Club recently held a fundraiser to raise money towards materials and tools for the club next year. As the club participated in three competitions throughout this past school year, during their October through February season, they needed to acquire more parts for their robots including the "brain". They also needed to buy a new game for the next year so that they could practice prior to the competitions. At said competitions, the VEX Robotics Club partakes in a bracket style tournament where many students and advisors from schools gather at a local high school to compete.
When first planning their fundraiser, the club decided to take inspiration from a previous event held at Roxbury High School where they held a competition with various types of video games. The members of VEX Robotics wanted to bring their love of watching competitive Tetris to the school and chose to do so with the classic puzzle video game.
The night of the Tetris tournament, Friday, April 22nd, started with practice rounds for the 18 participants who came to the event. While situated at tables that faced each other, formed in a giant square, the participants sat on stage with a giant screen showing four games being played at a time. The night was filled with friendly competition, intense Tetris matches, and also pizza! The top four players received 3D printed tetris cubes that were created by the VEX Robotics Club. Evan Sertic, who was the first place winner of the tournament, received a $20 Amazon gift card.
With a successful night of Tetris, the VEX Robotics Club has a lot more in store in the future. Ms. Seifried, an advisor for the club, stated, "we are hoping to do another game night, hopefully something like Mario Kart… Next year, the ultimate goal is that we actually hold a VEX event here at Central."
Leave a Comment
About the Contributor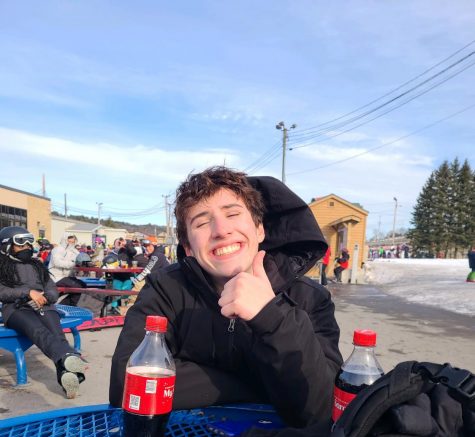 Sebastian Gutkin, Editor-in-Chief
Sebastian Gutkin is a senior here at West Morris Central High School and is currently Editor-in-Chief. This is his third and final year writing for The...