F1 Silly Season
It's the most chaotic time of the year!
Formula 1 is, for all intents and purposes, a sophisticated sport. The highest class of international supercar racing, this motorsport features some of the highest-paid athletes, most expensive equipment, and most luxurious sporting events in the world. Races are frequented by international actors, singers, models, and athletes, and Formula 1 teams spend around $150 million in a single year on expenses. But in one of the world's most expensive, elitist sports, there exists a period of time that can only be described by its colloquial name: silly season.

So what is this season, and why is it silly? Although it, understandably, lacks an exact, technical definition, this slang phrase defines the period of time where contracts, trades, and retirements are being negotiated by each of F1's 10 teams. Silly season typically starts at the beginning of the Formula 1 summer break around August and can last for a couple of months (for context, the Formula 1 season runs from late March to late November). This period is almost always marked by chaos as any driver not locked down in a multi-year contract (and some that are!) is viable to change teams, or drop out of the class entirely.
Although the current silly season has yet to conclude, as the driver line-up for 2023 is not yet finalized, this year has already been more chaotic than most. In order to truly follow the rollercoaster journey that Formula 1 fans have experienced, see the timeline below.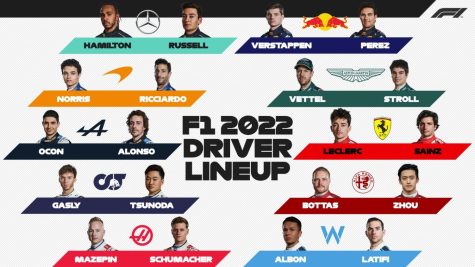 July 27th, 2022: This year's silly season opened with a surprise to fans. 4-time world driver's champion (WDC), outspoken activist, and notorious social media avoider Sebastian Vettel created an Instagram, his first social media account, on July 27th. The account was bare, featuring only a verified checkmark and the words "THERE IS STILL A RACE TO WIN" blazoned across its bio. Fans and followers of F1 were excited and slightly confused. Many theorized about what this cryptic message could mean, such as planetf1.com's Jon Wilde, who described it as "perhaps a reference to his environmental campaigning."

July 28th, 2022: This confusion soon turned to shock and sadness. On the 28th, Vettel posted a 4-minute-long Instagram reel announcing his retirement from the sport at the conclusion of the 2022 season. Not only was this the end of a 16-year era that saw Vettel change from a fiery, arrogant driver (as well as the youngest World Driver's Champion of all time) to one of the wisest, most beloved drivers on the grid, but it also opened a spot on the 2023 grid, truly beginning the silly season.
August 1st, 2022: This open spot at Aston quickly filled, however, with the team announcing only 4 days later that the second driver for the 2023 season will be 2-time WDC Fernando Alonso, moving from Alpine. The 41-year-old is the oldest driver on the 2022 grid and is notorious for continuously attempting to chase down another championship after his back-to-back victories in '05 and '06.
August 2nd, 2022: This movement, of course, left an open spot at Alpine, Alonso's old team. To the delight of fans everywhere, Alpine announced just the next day that this spot would be filled by up-and-coming young driver Oscar Piastri. Piastri's name has floated around the F1 scene for a long time, after his back-to-back-to-back wins in Formula Renault, F3, and F2, Piastri was a part of Alpine's young driver program but could no longer compete in the lower formulas as he effectively won them all. Widely considered the rookie most deserving of a seat, this announcement was met with joy from the greater community.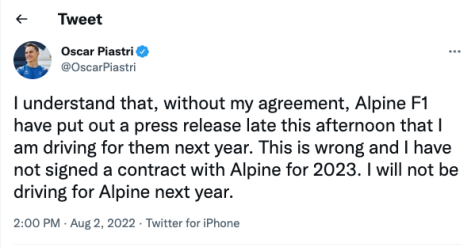 August 2nd, 2022: In what is possibly the most insane moment in recent silly season history, only about 2 hours later, Piastri himself contested this statement. In a tweet, Piastri said the following: "I understand that, without my agreement, Alpine F1 have put out a press release late this afternoon that I am driving for them next year. This is wrong and I have not signed a contract with Alpine for 2023. I will not be driving for Alpine next year." The F1 community, in a word, imploded. Both fans and F1-adjacent professionals were shocked at the sheer miscommunication playing out on Twitter. (Later in August, Alpine effectively took Piastri to court in front of the FIA Contract Recognition Board, who ruled that Piastri was not contractually obligated to drive for Alpine in 2023).
August 24th, 2022: In another blow to the F1 fan community, on the 24th popular McLaren driver Daniel Ricciardo announced a mutual contract termination with the team. This change was long speculated: as of September 21st Ricciardo is 14th in the standings, a whole 7 places and 69 championship points behind his teammate Lando Norris, but still served as a shock. It is currently unknown whether Ricciardo will drive for a different team next year or drop out of the class entirely, and many fans wait with bated breath.
September 2nd, 2022: In September, Piastri fans could finally breathe once more. The young Australian replaced the old, and it was officially confirmed that Oscar Piastri would drive for McLaren in 2023.
As of the 21st of September, this is how the 2023 season stands. There are still some serious gaping holes in next year's lineup: an open spot at Alpine, as well as the 2nd seats at AlphaTauri, Williams, and Haas. Rumors speculate the following:
Although team principal Otmar Szafnauer commented in an interview with Sky Sports that 14 drivers are interested in the open Alpine seat, the favorite for the role is current AlphaTauri driver Pierre Gasly.
AlphaTauri is a feeder team for Red Bull Racing, and the favorite for that open spot is current American IndyCar driver Colton Herta. RBR has expressed interest in adding him to their programs, but Herta faces bureaucratic issues. In short, a Formula 1 driver needs a certain number of Super Licence points to compete, obtained by competing and winning in lower formulas. Although Herta is incredibly talented, IndyCar doesn't grant the same number of points as F2 and F3, which puts him at a disadvantage.
The two remaining seats, currently belonging to backmarker drivers Mick Schumacher (Haas) and Nicholas Latifi (Williams) are still very much in the air, with a number of drivers from other classes interested. In late September, Latifi officially confirmed his parting ways with Williams for 2023, so their second seat for next season is yet to be filled.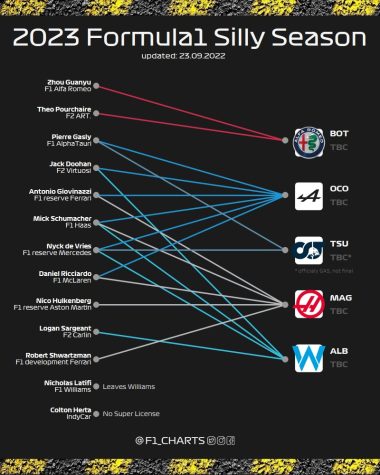 It should be noted that the only other pending seat for 2023 belongs to rookie Zhou Guanyu at Alfa Romeo. However, Guanyu has been having a pretty successful rookie season with the team, and it is unlikely that he will be replaced, he likely just needs to resign his contract this year.
As the 2022 season chugs along (if RBR's Verstappen scores 22 points more than his closest rival, Ferrari's Leclerc, in this week's Singapore Grand Prix, he will win the title and clinch his second WDC with 5 races to spare), the Formula 1 community anxiously anticipates any more news about next year's drivers lineup, and the end of this chaotic silly season.
Leave a Comment
About the Contributor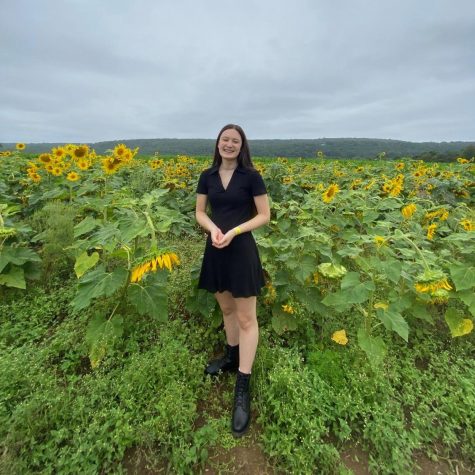 Evelyn Oravez, Editor-in-Chief
Evelyn is a senior and Journalism III student this year, and is one of The Paw's editors-in-chief for two years running! This year she is excited about...