Summer 2022 Music Roundup
Summer break is always highly anticipated, but this summer was particularly exciting for music fans across a wide spectrum of genres. Steve Lacy and Harry Styles dominated the pop sphere all summer, and black midi's Hellfire had indie fans spellbound. Though there were a couple of disappointments from big names like Drake and Panic! at the Disco, it's safe to say that the summer of 2022 is the highlight in what has been an exciting year for music thus far.
– Pop Hits –
Harry Styles – Harry's House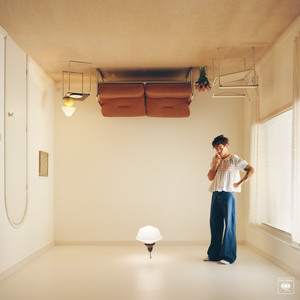 Pop star and former One Direction member Harry Styles released his first album since 2019, Harry's House in May, just in time for some great summer tunes. "As It Was" is the only single for the LP, released shortly after the project's announcement. This song was quite well-received, from die-hard Harry fans to casual listeners, often coming in from the song's traction on TikTok. This album flows smoothly through its 13 tracks, with hints of funk, rock, and synth-pop. Topics of love, references of food here and there, and a sense of loneliness resulting from the pandemic are scattered throughout this album's near-42 minute runtime. Romantic thoughts and acts shine through tracks like "Treat People With Kindness," with Harry touching on his lover feeling down and cheering her up, and "Late Night Talking," where buying and giving this girl flowers is suggested. This album supports passive listening, lyric digestion, or just looking for some music to bop your head to. Harry's House provides silly outlandish content, to relatable features of loneliness, and powerful feelings of love.
Kendrick Lamar – Mr. Morale and the Big Steppers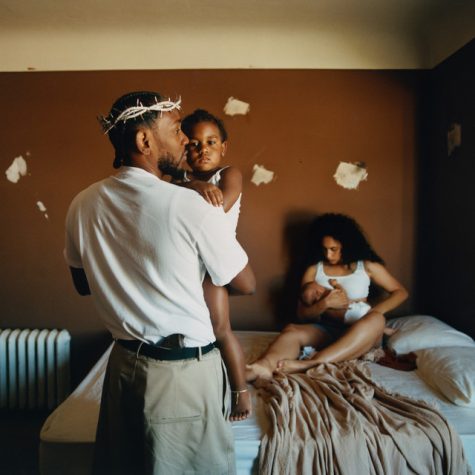 American rapper and songwriter Kendrick Lamar released the long awaited Mr. Morale & The Big Steppers in May after a lengthy hiatus from music and, partially, the internet. This new album has been received quite well, as per usual for Lamar. This 2022 release is his first solo album in 5 years. It is worth the wait for many eager Lamar fans. The LP is split into two sections of nine, making it 18 tracks in length, along with "The Heart Part 5," which came out in anticipation for this project. Lamar continues with his storytelling style, especially popping out in the track "We Cry Together," where he and his significant other are arguing rhythmically, throwing insults left and right, and tossing around outrageous claims and statements. This track is widely considered a hard listen, with the aggressive tone and yelling throughout the song. "Purple Hearts" has an impressive verse on the track, with Ghostface Killah's performance having a light shining on him, with the drums are  pulled out for the entirety of his feature. Intriguing and strategic raps are a component of many tracks, each half of the album. This project brings a sense of freshness in the rap game, proving that Lamar is far ahead of his peers. From its creativity and storytelling to its stance on today's society, Mr. Morale & The Big Steppers is thought-provoking front-to-back, and a sign of progress in today's music.
Bad Bunny – Un Verano Sin Ti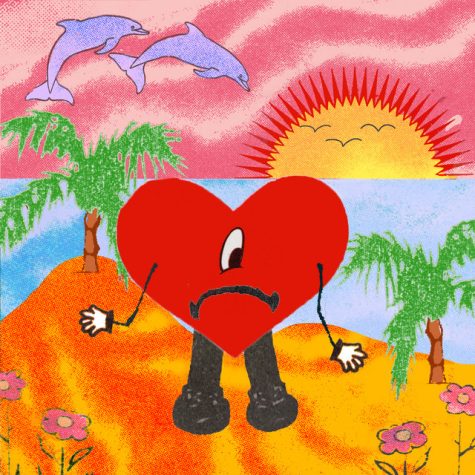 Puerto Rican reggaeton star Bad Bunny's Un Verano Sin Ti reigned over the charts all summer with its eclectic mix of Latin pop, dancehall, and chillwave, with "Tití Me Preguntó" and "Moscow Mule" among some of its most popular tracks. It's easy to see why; Verano is engaging back-to-front for 23 tracks that manage to appeal to a radio audience and push creative boundaries for the genre simultaneously. "Neverita," for example, incorporates a sort of indie surf pop instrumental with trap-reminiscent beats and vocal delivery, and "El Apagon" incorporates a pulsing bomba rhythm. Not only are Verano's musical influences diverse, but also its lyrical content and moods. The album offers party anthems on its A-side and poignant social consciousness on its B-side, yet it still remains cohesive, tied together in a rich tribute to Spanish-speaking Caribbean culture. Whether you're looking for thoughtful indie pop, danceable reggaeton, or anthemic hip hop, Verano has something for everyone.
Beyoncé – Renaissance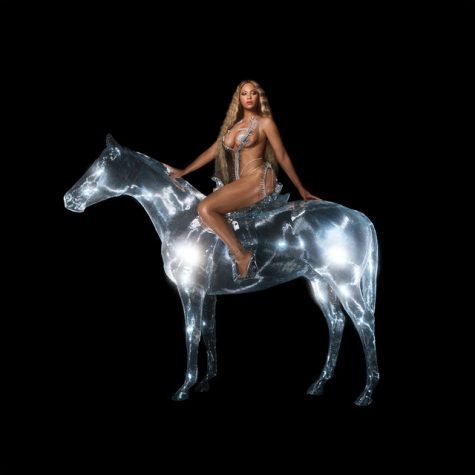 American singer, music star, dancer, and actress Beyoncé released her 7th album, Renaissance, in July. This club- and dance-inspired record runs 16 tracks long, and is her   first proper studio album in 6 years. Its music is derived from the pop star's imagination, wondering about all the things that could've been done during the pandemic as opposed to doing little to nothing daily. Although this album keeps up with the current day's music trends to an extent, it contains plenty of samples, ideas, and sounds from older music, making for about 100,000 credits, surprisingly enough. Impressive and delicate vocals are the highlight of the LP, poking out in the soul track "Plastic Off the Sofa." There's plenty of unexpectedness sprinkled throughout as well, like "All Up In Your Mind," a hyperpop cut, giving Beyoncé's vocals a stronger digital and artificial shift. This album pays homage to older music, current day music, as well as respect to many different genres in the industry. Renaissance all around showcases an excellent performance from Beyoncé, showing she still has the talent to deliver so deep into her career, while also representing her understanding of music culture.
Steve Lacy – Gemini Rights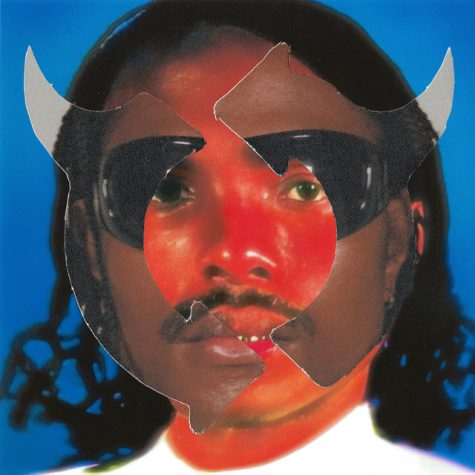 American singer, producer, and guitarist Steve Lacy's sophomore album was released mid-July. This was his first album in 3 years. Titled Gemini Rights, this project makes quite a strong statement in Lacy's career. The LP has been widely praised and appreciated for its catchy hooks and lush instrumentation. This project has become something of a summer soundtrack for Gen Z, especially the smash hit "Bad Habit." Gemini Rights is more fun and playful overall than Lacy's earlier work, though there is some teen breakup angst sprinkled in here and there. Gemini Rights has caused an impressive explosion in Lacy's popularity, pushing him further into the mainstream, and setting high standards for his next release. Though Lacy still has room to grow in terms of lyricism, Gemini Rights is nothing short of a success, and his fans are excited to see what he does next.
– Indie Spotlight –
black midi – Hellfire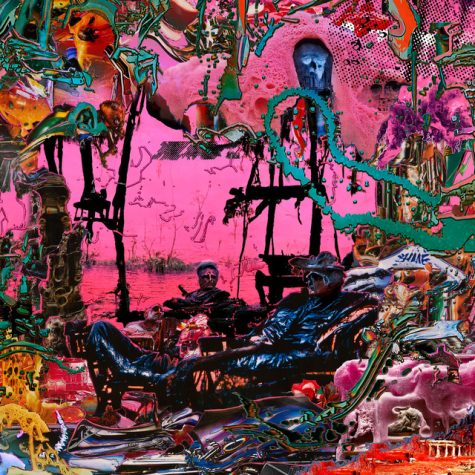 Though this project is obscure in comparison to the others mentioned, we figured it was enough of a triumph to warrant a special write-up. English avant-garde prog-rock band black midi released their highly-anticipated third album Hellfire back in July to rave reviews. black midi first gained traction with their debut album Schlagenheim in 2019. Schlagenheim was praised as an innovative, unique, and technically impressive revival of the spirit of post-punk, and it was only the beginning of the radical (and often absurd) experimentation that the band would incorporate into their work. Cavalcade was a steep step up in this regard, and later put black midi on the map in the indie scene last year as the frenzied, manic, and flat-out weird experimental rockers who sounded like no one else before them. They've developed a cult following, and so online music communities across various social media and forums were flooded with speculation and excitement for Hellfire when its first single, "Welcome to Hell," was released in May along with a fully-animated music video. "Welcome to Hell" was deranged in a way that only black midi could get right, and the rest of the album followed suit. black midi blends highly technical instrumentation and composition (particularly their killer guitar riffs and incorporation of horns and strings) with engaging twists and turns and unconventional creativity. This is all tied together by frontman Geordie Greep's eccentric vocal style and lyrics, which often tell bizarre, dramatic stories; for example, "Sugar/Tzu," arguably one of Hellfire's finest offerings, tells the exciting story of an intense deathmatch. Bassist Cameron Picton's vocals are also nothing short of impressive on "Eat Men Eat" and "Still," the latter of which is a perfectly placed slower track, giving listeners some respite from Hellfire's intense chaos before entering the second half of the record, which then allows the remaining craziness to hit even harder. The entropy of Hellfire is definitely not for everyone, and it can even be a bit overwhelming at times, but this arguably makes it even more special. 
– Flops –
Drake – Honestly, Nevermind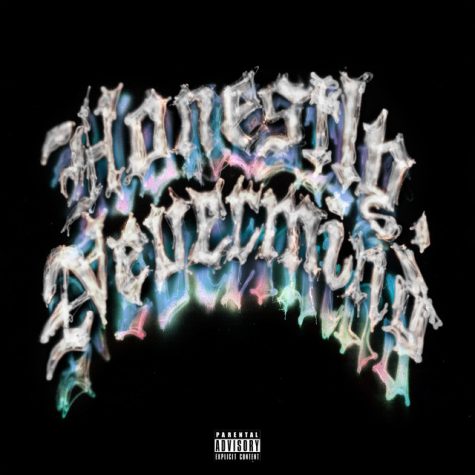 On June 17th, 2022, Drake released his seventh studio album, Honestly, Nevermind. Nevermind came as a surprise, as the album hadn't been announced or even hinted at. Despite the excitement and anticipation of this album on the day of its release, it was already receiving waves of negative feedback. Social media was flooded with criticism about Drake's performance on the LP, especially joking about the song "Currents," which features what sounds like a squeaky chair moving back and forth obnoxiously throughout the track. Highlights that could be pulled from the project are "Sticky," with a smooth progression throughout the track, as well as "Jimmy Cooks," a rap track featuring 21 Savage, with a stellar performance and chemistry between the two. Other than these highlights, there isn't much else within this album that deserves praise, aside from its stylistic switch up. Lots of the production is quite underwhelming, being poorly interpreted and formed. The track "Massive" does feature solid production, though the vocals are subpar and simply don't cut it. Drake's songwriting is lacking throughout the album's runtime, and, while not horrible, is disappointing more than anything. Honestly, Nevermind clearly lacks effort and is poorly constructed, a disappointment for an artist of Drake's caliber.
Various Artists – Minions: The Rise of Gru (Original Motion Picture Soundtrack)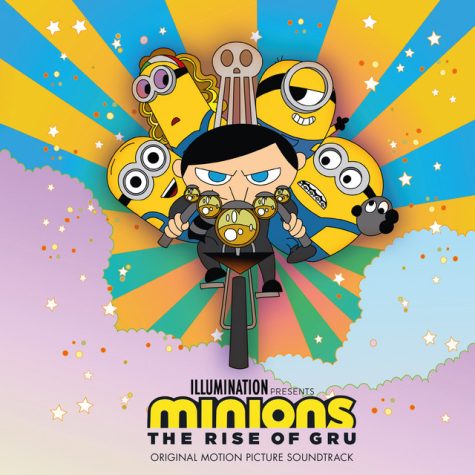 Minions: The Rise of Gru came to theaters back in July, accompanied by an original soundtrack with an eclectic mix of contributing artists. The soundtrack features impressive names, including Diana Ross, Tame Impala, BROCKHAMPTON, Kali Uchis, Tierra Whack, H.E.R, and Thundercat, among various others. Regardless of the Avengers being united here, the result was underwhelming. A majority of the cuts are covers of classic tunes, such as "Funkytown," which was covered by St. Vincent and subsequently torn apart by critics. The covers generally lack the personality of the original tracks; BROCKHAMPTON's rendition of "Hollywood Swinging" is a good example of this. H.E.R.'s "Dance to the Music" is one of the better cuts here, though it doesn't stand out all that much in comparison to the original. Overall, this soundtrack falls short in its decidedly uncreative take on the music that it pays homage to.
Panic! at the Disco – Viva Las Vengeance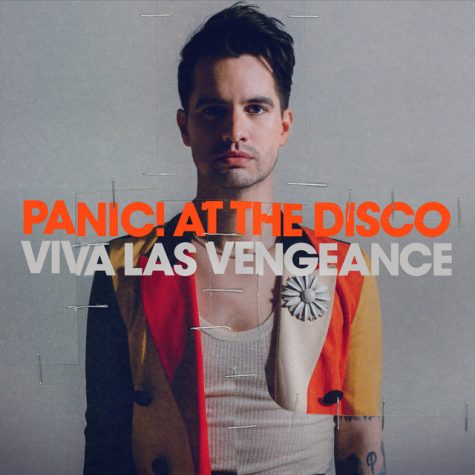 As of about three weeks ago, the once-loved 2000s pop punk outfit Panic! at the Disco came back four years after releasing the poorly-received Pray for the Wicked. It turns out that Pray for the Wicked was only the beginning of the horrors that would emerge from Panic!'s recording sessions in the culmination of their downward spiral. Viva Las Vengeance is the end result of Panic! at the Disco's years-long transformation from quirky pop punk band to frontman Brendon Urie's glam rock solo project. Vengeance wears its influences on its sleeve, which wouldn't necessarily be a negative if it weren't so shamelessly derivative and unoriginal. Urie's blatant Queen worship is not only obnoxious, but borderline unlistenable in its self-congratulation. In fact, Vengeance seems to exist only to serve as a massive ego-stroke for Urie, whose smugness is laid on thick throughout the record. The only redeeming qualities Vengeance has to offer are few and far between, often appearing in flashes that are easy to miss; Urie's vocals are occasionally actually impressive when he's not trying to belt as many high notes as possible just to show everyone that he can, in fact, do that. The instrumentation, again, shows some potential for a few seconds here and there with some catchy guitar riffs and dramatic swells, but the in-your-face overproduction of it all squelches any appreciation of that. Vengeance is emblematic of all of the worst trends in music today: grating overproduction and compression, cringeworthy lyrics that try to cater to "the youth," and the sheer vanity that drowns out any semblance of creativity. It all just comes off as painfully out-of-touch and, frankly, tacky.
Leave a Comment
About the Contributors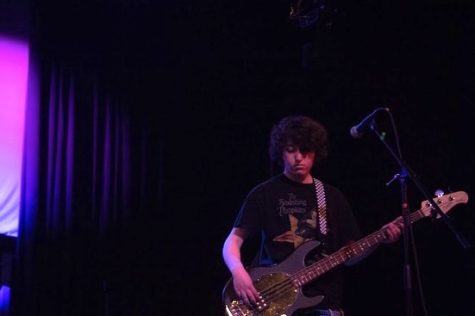 Nico DiBari, Entertainment Editor
Nico is a senior currently enrolled in Journalism II. In addition to visual art, writing, and literature, he is passionate about contemporary music and...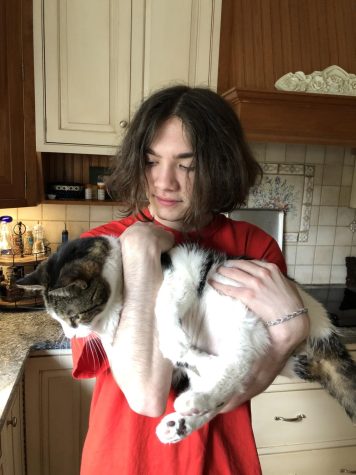 Nicolas Bandille, Staff Writer
Nick Bandille is a sophomore, covering news and information for The Paw. During his free time, he enjoys listening to music, playing video games, along...