Central Welcomes New Faculty!
From recent grads to European expats, eight subjects are gaining educators this year.
Each and every summer, the administration here at West Morris Regional finds new professionals to be added to our star-studded faculty roster. This year is no different: a diverse cast of nine new teachers join West Morris Central, and The Paw is excited to share each one with you!
Dr. Agostin
A is for academic, and a new addition to Central theater!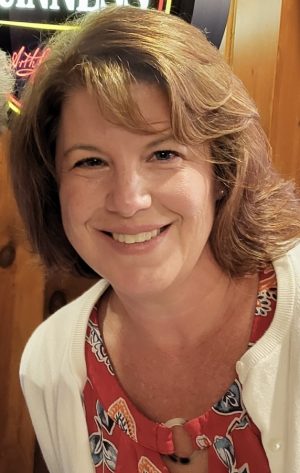 The (alphabetical) first of our new teachers, meet Dr. Agostin! Although she's been teaching on and off at Mendham since 2000, Dr. Agostin will be teaching both special education English and Theater Arts here at Central for the first time this year. With her Bachelors of Science in Special Education and Masters of Arts in Education from the University of Connecticut, English certifications from both Western and Southern Connecticut State Universities, and rare Doctor of Letters degree from Drew University, Dr. Agostin is a bit of a storied academic, and she'll be using her decades of education this year to hopefully "involve as many kids in as many ways as we can [in the theater program.]"
This year Dr. Agostin is broadening theater at WMC by creating new cross-disciplinary opportunities for students. Aside from acting on stage, students have the ability to join the theater department in areas like business and marketing, set-building, costume design, sound and lighting, and more. This interdisciplinary approach is important to Dr. Agostin, who wants students to know that "it's okay to have no idea and figure [your future] out somewhere on the way. And you can even change it a few times!"
Ms. Dawson
A new creative joins Central's art department.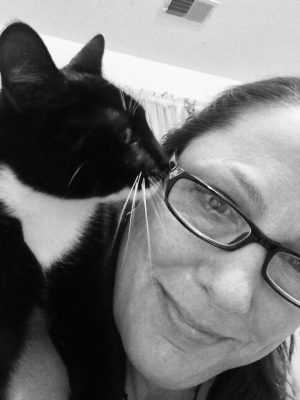 Ms. Dawson joins the art department this year teaching a myriad of classes: Photography 1 and 2, Digital Art and Design, and Art 1. She has her Bachelor's in Studio Art and grad study from the University of Vermont. Although originally not knowing what path she wanted to take, she loved the thought of "teaching and sharing passion." That idea brought her into the education career, and she's been teaching for the past 24 years in both Vermont and North Plainfield, NJ. 
Aside from her academic classes during the school day, Ms. Dawson also runs open studio time after school on Tuesdays and Thursdays. It's open to any and all students who are interested, whether that's to get help on their portfolio, work on something creative, or just come in and talk about art. This studio time allows her to do what she's most excited for this year: really connect with students and help them achieve their "aha moment," when they're finally able to translate what they want to create into real life. 
Ms. GarrettHoll
Joining Central world languages: a European linguist turned high school French teacher.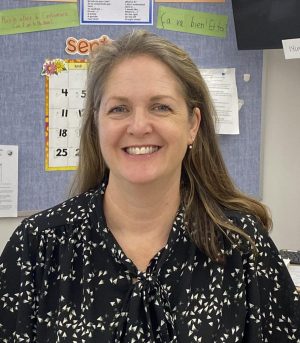 Teaching French 1, 2, and 4 this year at Central, Ms. GarrettHoll is the newest addition to our world languages department! Born in the United Kingdom, Ms. GarrettHoll brings her appreciation for different cultures with her to WMC. Before university, she worked as an au pair in France for a year, working for a French family in exchange for cultural immersion. She then went on to the University of Bristol in a joint honors French and German language and literature course which took her to France's University of Montpellier and Austria's University of Innsbruck. A job at Scholastic Publishing brought her to the United States in 2002, where she's resided ever since! 
This is not just her first year at Central but her first year teaching in general, and she is nothing if not passionate about the school and culture here. Although not officially involved in any clubs or activities yet, Ms. GarrettHoll is already engaging her students in a number of activities to create "just a wider appreciation of Francophone countries worldwide." French students this year and in the future can expect to see activities such as French cooking, games of pétanque, learning traditional Quebecois dances, and more in their classes. She will also be accompanying Ms. Duddy on next summer's French immersion trip to Paris and Nice, and said she was open to advising clubs in areas such as French cinema and French culture. 
Mr. Gelatka
Bringing new music to both Central and Mendham.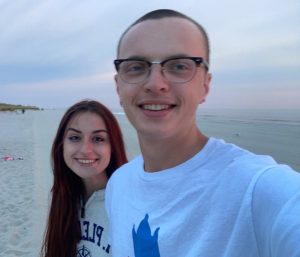 Co-teaching concert band at both WMC and WMM as well as junior IB music, Mr. Gelatka joined the district's music department this year. Born and raised in the area, Mr. Gelatka graduated from West Morris Mendham in 2017. He received his degree in Music Education from Rutgers University and taught for one year in South Orange-Maplewood before coming to the district. Mr. Gelatka counts his youth as an advantage, being able to relate on a much more personal level with students while still maintaining an appropriate level of professionalism.
He's one of a handful of teachers this year teaching at both schools, and although he described it as having "unique challenges," he also noted how cool it is, and how interesting "to see where school culture and climate are the same and different." In a similar vein, Mr. Gelatka is excited to be co-teaching music this year, as it grants "really cool opportunities" that aren't available with only one band director! Aside from teaching academic classes, Mr. Gelatka also runs the marching band and the pit orchestra at Mendham.
Ms. Kellam
A fun and creative new addition to the Special Education department!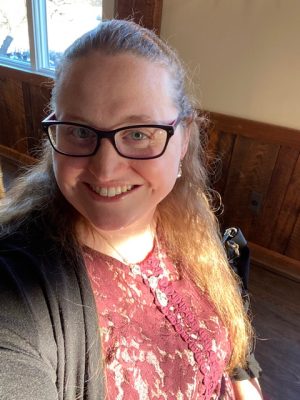 New to the special education department this year, meet Ms. Kellam! This year she's teaching Algebra 2 Precalc Apps 1 and 2, coteaching with Mr. Marold. After struggling growing up in school with ADHD, she decided early that she wanted to become a special education teacher. Since her graduation from Seton Hall University in 2009 with a teaching degree, Ms. Kellam has been teaching around New Jersey for 12 years: from Newark to Newton to Morris Hills to here!
Ms. Kellam's most excited this year about "just being here," as she's heard a lot of good things about Central and is excited to be a part of the community. Although not currently involved in any clubs, she's interested in a "little bit of everything," and noted that she used to run a Dungeons and Dragons club when she taught in Newton!
Mr. Maier
A fresh new face takes on Central compsci.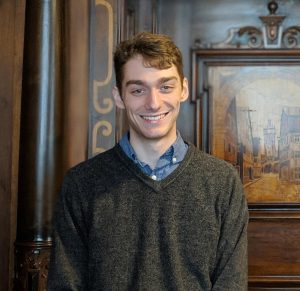 Mr. Maier joins the WMC math department this year teaching IB SL Calc Analysis, AP Computer Science, and Intro to Coding. He got his undergraduate degree in math with minors in chemistry and computer science from the University of Pittsburgh with the plan to go into software or a computer science job. However, he soon realized that he didn't like the thought of working in an office, so he went back to school at Rider University to get his teaching certification and Master's degree.
Although not currently involved in any clubs here, Mr. Maier is interested in increasing his involvement in the community, possibly helping with West Morris Central's Math League. He's most excited this year about getting to know the students he's teaching and "getting to see kids with all different types of personalities." He also wants to emphasize the creative and playful sides of math, getting students to learn that math isn't boring, but a really wonderful and clever subject. 
Mr. Miller
Welcoming back a recent Central graduate!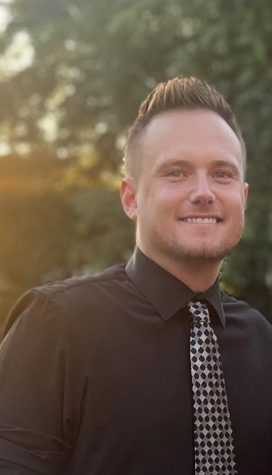 New to the business department is Mr. Miller, teaching the two Entrepreneurship classes as well as Marketing and Advertising. After graduating from West Morris Central in 2016, Mr. Miller went to Susquehanna University as a marketing major, but when everything went virtual during the pandemic he realized that he didn't want to be working in an office all day, as he missed social interaction. He hails from a family of teachers, so he decided to go back and get his education degree, and has been teaching ever since!
When Mr. Miller went to Central he was involved in many activities: baseball, football, the school yearbook, and FBLA to name a few, so it's no surprise that he's already taken up the reins of FBLA and the school store, as well as expressing an interest in coaching softball with Ms. Patella. He's super excited to be back, as he loved going to Central but never had any intentions of returning, so being able to reunite with faculty and the overwhelmingly positive community here is exciting to him. 
Ms. Pickrell
An interesting, adventurous take on life sciences.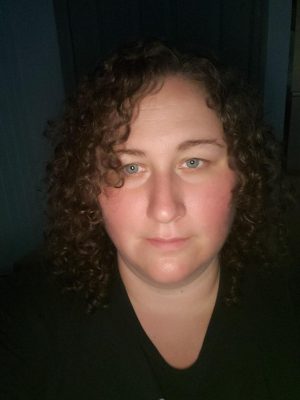 Teaching Advanced Biology, Honors/AP Anatomy and Physiology, and Sports Exercise and Health Science this year, welcome Ms. Pickrell to the sciences department! Hailing from Fairleigh-Dickinson University, Ms. Pickrell has held a wide range of jobs, although her goal has always been to teach science, inspired by a couple of biology teachers she had in her youth. She worked a series of flexible, temporary jobs in labs and the finance industry, but has spent the last 7 years teaching in New Jersey.
She's excited to be teaching high school again — her last 4.5 years of teaching were spent in elementary school — as it allows for deeper, more thought-provoking subjects and dialogue. Although hesitant to commit too much in her first year in a new environment, Ms. Pickrell was on her high school's swim team and is still an avid swimmer (she's snorkeled the Great Barrier Reef!) and expressed a possible interest in working with the swim team here. 
Ms. Tedford
The district has a new creative teaching ceramics and sculpture!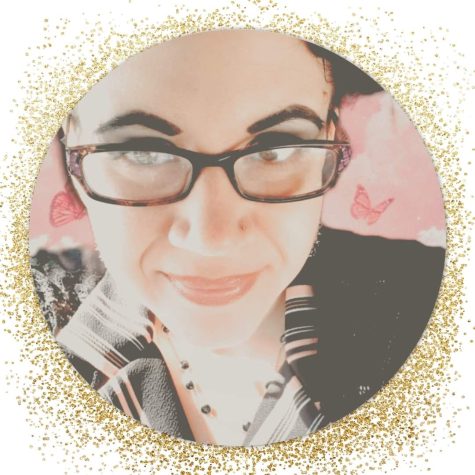 The district welcomes Ms. Tedford to the art department this year, where she is teaching both ceramics and sculpture at both Central and Mendham! Ms. Tedford has been a creator and artist for the past 20 years, working in a diverse variety of mediums. She received her education at both Passaic County Community College and then Montclair State University. She then went on to teach in preschool, elementary school, and then most recently Glen Rock High School. 
Ms. Tedford has a busy first year ahead of her, aside from splitting time between Mendham and Central she'll also be out on maternity leave starting in November, but she's excited to be "connecting with students and the school community and helping [her] students grow as artists" regardless. She saw art as her safe space in high school, and she wants to pay that forward and provide that experience for her students now as a teacher. 
Leave a Comment
About the Contributor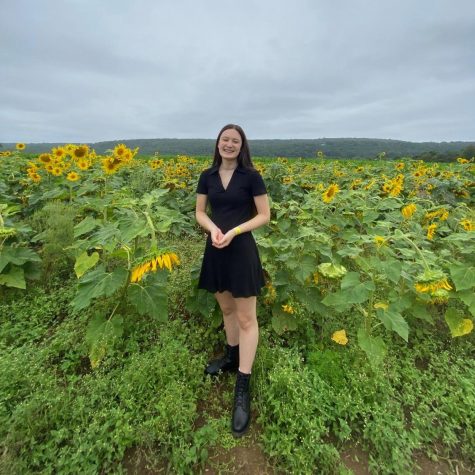 Evelyn Oravez, Editor-in-Chief
Evelyn is a senior and Journalism III student this year, and is one of The Paw's editors-in-chief for two years running! This year she is excited about...