And the Nominees for Homecoming P.R.I.D.E Ambassador are…
The new tradition of the WMC student body naming a P.R.I.D.E ambassador was continued this year. Five seniors were  nominated because of their demonstration of Passion, Respect, Integrity, Determination, Empathy. At homecoming, Sofia Chan was named the Homecoming P.R.I.D.E Ambassador! Here is more information on the rest of the nominees. 
Kelsey Commerford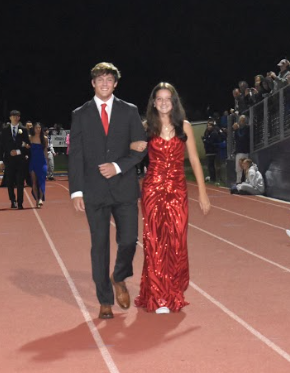 During her time at WMC, Commerford has made it her goal to not only make herself better but the school community as a whole. She was selected as one of six students to serve on the Wellness Committee where they set up different mental health initiatives for students to take part in. Commerford demonstrates school spirit as being a member of the girls soccer and girls lacrosse programs, and when she's not playing, she can be found supporting other WMC student-athletes. Commerford best embodies Passion by her ability to remain motivated while maintaining a high caliber of athletics and academics. During the ceremony Commerford was escorted by Tanner Robinson.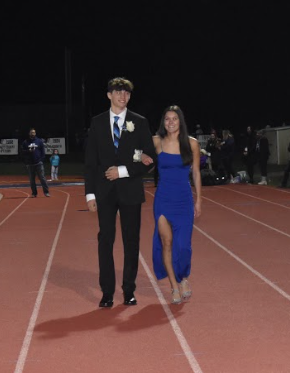 Kristina Detommaso
Detommaso is involved in a multitude of extracurriculars at WMC. She is a member of the Unified soccer, basketball and track teams. She is a part of Relay for Life, Highlanders for Humanity and Service Learning Club. Detommaso enjoys showing her PRIDE in the pack by supporting different sports teams at their games. Detommaso best exemplifies empathy. She has a deep understanding of others and being a part of Unified has helped her to become more open-minded and understanding. Detommaso was escorted by Matthew Mancini during the ceremony.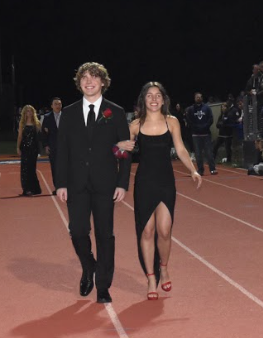 Julia Esposito 
Throughout her four years at WMC, Esposito has demonstrated P.R.I.D.E in the pack in many ways. As a senior, she serves as the Student Body President as well as Varsity Cheer Captain. In these roles she is working very closely with adinstiation to organize different events like a school wide spirit rally as well as a winter formal. While on the sidelines during football games Esposito can be heard leading cheers, and performing chants to raise school spirit. Esposito feels that she best embodies the Empathy in the P.R.I.D.E acronym because she goes out of the way to help others and always tries to present a friendly demeanor. Esporitio was escorted by Aidan Mccoy during the ceremony.
Luan Vucetaj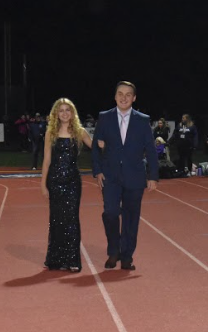 Vucetaj demonstrates school spirit by attending countless sporting events like football and basketball games.  He also is an advocate for women's sports and can be seen at both girls volleyball and basketball games. He spends his time by volunteering within the WMC community by selling different tickets during sporting events and by being a member of REACH. Vucetaj feels that he most represents Empathy in the P.R.I.D.E acronym because he always helps whoever is in need. He uses this mindset to leave a positive impact on the WMC community.
Leave a Comment
About the Contributors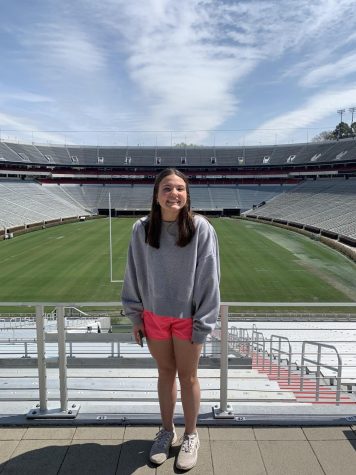 Lizzie Rubright, Sports Editor
Lizzie is a senior and in her third and final year writing for The Paw. Lizzie loves all things sports: watching them, playing them and especially writing...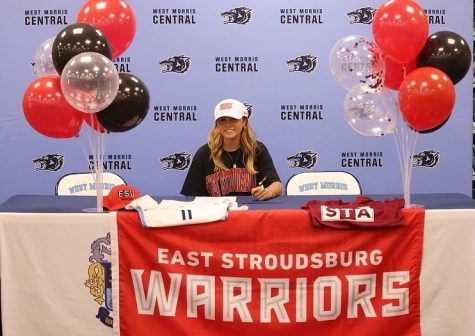 Maddie Lamb, Editor-in-Chief
Maddie Lamb is a senior here at West Morris Central. This is her second year writing for The Paw and wants to continue to write about school and sports...