Student Artist Spotlight: Nathan Braun
This month's student artist spotlight wishes to shine the light on an integral member of the West Morris Central band community: senior Nathan Braun. Braun has an involved musical resume, as well as a true passion and love for his art, which makes him the perfect choice for this year's first student artist spotlight.
Braun has played a range of brass: trumpet, baritone, mellophone, but his primary instrument is the trombone, which he plays in a wide variety of ensembles inside and outside of WMC. He's the first chair trombone in both WMC wind ensemble and symphony orchestra, and has also played in both Central and Mendham's jazz bands. Braun is also one of two drum majors in Central's marching band, was a soloist in the championship-winning Fusion Core Drum and Bugle Corps, and has been selected for local honors bands. 
Braun's been playing the trombone for seven years now; he picked it up in fifth grade because he saw it as a "really funny instrument," and he hasn't looked back since. Although many students drop their interest in music between fifth grade and senior year, Braun has devoted hours upon hours of his life (he estimates around 500 but I honestly think its nearer to 1500) to practicing and playing the trombone, which kept him interested even when early band music wasn't super engaging. Although he acknowledges that practicing can sometimes feel like a grind, he finds it almost addicting "because [he] wants to be playing like that all the time." 
A schedule of four to five intense ensembles per year sounds like a daunting task, but Braun handles it with grace. Although he admitted that scheduling can get a little bit intense: last year he had four concerts and four exams in the span of a month, he finds that "the seasons are short enough and the activities are distinct so each one is something new to look forward to and keep practicing for constantly." And not only is he a participant in these time-intensive activities, but he also holds leadership positions in multiple. 
One of Braun's biggest time commitments, for example, is marching band. He joined in freshman year because he "thought it was just another way to be involved in band," but has since become incredibly invested in the community. Last year he was the low brass section leader, and this year he's one of two drum majors intrinsically responsible for the success of the marching band show: Go West! He and Astrid Hughes, Central's other drum major, lead the band through rehearsals, conduct during performances, and do a number of other organizational jobs to keep the band running smoothly. The stand tunes and halftime show that hype up the crowd at Central football games wouldn't be possible without him.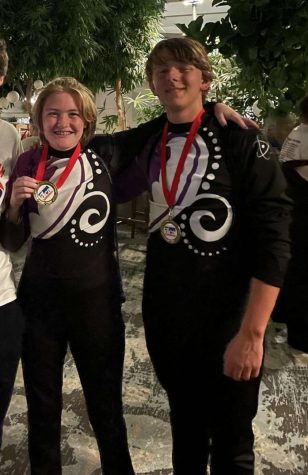 One of Braun's great achievements this past year was being a part of the award-winning Fusion Core, which competes in DCA, or Drum Corps Associates. He joined Fusion for the first time this summer and had a trombone solo in this year's show. After rehearsing and competing throughout the summer, in early September Fusion swept the A-class category at DCA Worlds in Rochester, NY, becoming world champions for their size class. Braun described DCA as "a great time," as it boosted his confidence and gave him the opportunity to connect with a new community of musicians. 
Braun emphasized that something he's learned from his private trombone teacher is to not be such a perfectionist and be okay with making mistakes, which is a valuable lesson that we can all pick up. He's happy with where he is now, really having fun with music and not stressing out too much over the minutiae. Going forward, he expressed interest in performing with music ensembles in college, although he's unsure if he wants to be a music major. 
Congratulations to Nathan Braun for being September's student artist spotlight, and you can catch him at Friday night football games leading Central's marching band!
Leave a Comment
About the Contributor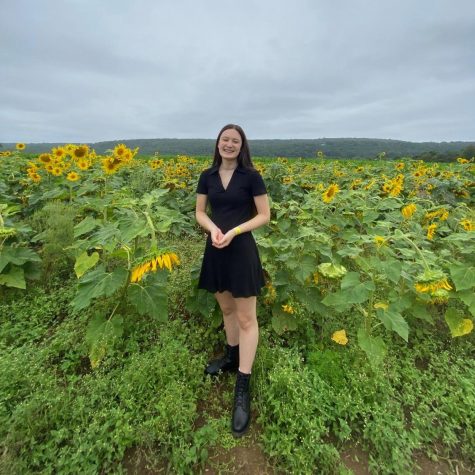 Evelyn Oravez, Editor-in-Chief
Evelyn is a senior and Journalism III student this year, and is one of The Paw's editors-in-chief for two years running! This year she is excited about...