Hurricane Ian's Havoc
On September 28, Hurricane Ian made landfall in Florida as a category 4 Hurricane. The storm was Florida's deadliest since 1935, killing at least 125 people. At landfall, Ian had a maximum wind speed of 150m miles per hour, just shy of a category 5 hurricane. In parts of western Florida, the storm surge reached between 12 and 15 feet and even 18 feet in some areas. There was estimated to be more than 30 inches of rain by Ian's end. The storm left nearly 400,000 Floridians without power.
At least 40 of the deaths came from people drowning in the high storm surges. There's controversy surrounding the evacuation orders in Lee County. It is said the county had delayed evacuation orders which were over a day after the National Hurricane Center warned of potential deadly surges. Officials claim that it was due to the change in course of the hurricane. 55 fatalities were from Lee County alone. An article by the New York Times claimed over 2,500 people had to be rescued by emergency officials.
Hurricane Ian will have a long-lasting effect on Florida. 22 Florida counties were without clean running water, and thousands were without homes. Hundreds of families were still in shelters with no houses to go back to causing a housing crisis in Florida. For people with low incomes, officials worry about what they will do, as it seems that staying in water-damaged homes is their only option. During an interview by the New York Times about the effects of Ian, Edward Murray a housing experte stated, " 'Cities will rebuild,' … 'But what about poor communities? But what about individuals?' " The Florida Disaster Fund is now being used to help with the relief.
Ian's toll did not stop in Florida, as the storm plowed up the East Coast it caused major damage in North and South Carolina, and Virginia. The storm turned into a Category one hurricane which had wind speeds around 85 miles per hour, heavy rainfall, and storm surges of almost 9 feet in certain areas. The hurricane also hit Cuba as a category 3 storm causing major flooding and damage. Currently, the country's main problem is getting the power back on.
Leave a Comment
About the Contributor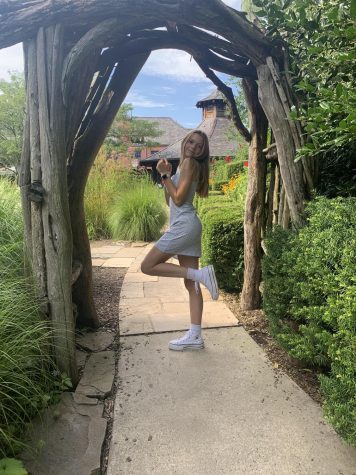 Madison Booth, World News Editor
Maddie Booth is a sophomore here at WMC. This is her first year with The Paw! She plays soccer and runs track for the school. She is interested in sports,...