Soccer Stars in a Slump
The U.S Women's National Soccer Team (USWNT), four time world champions, have hit a slump beginning at the 2021 Olympics. Although the team did place Bronze, their performance was pitiful and left fans extremely disappointed. The tournament started with a 3-0 loss to Sweden and since that start the team continued to fall short and ultimately lost 1-0 to Canada in the semi-final match. More recently, in July 2022 the team won the women's CONCACAF tournament getting their revenge on Canada in the final by winning with a score of 1-0. With this win many hoped that the team would turn over a new leaf. However, the USWNT continues to go downhill.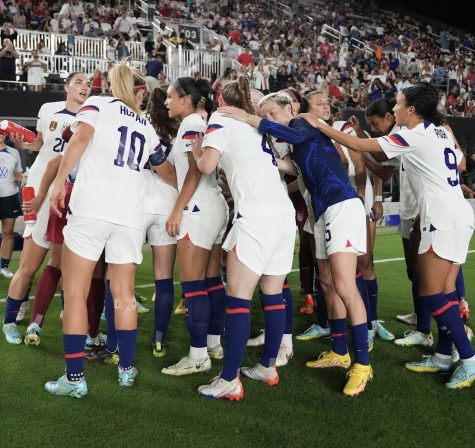 This team is known to set records across the globe, but recently the ones they are setting haven't been positive. For the first time since 1993 they have lost three games in a row. The first one being a 2-1 loss to England on October 7th, then a 2-0 loss to Spain on October 11, and most recently a 2-1 loss to Germany on November 10th. Additionally, their loss against Germany broke a 71-game unbeaten streak at home stretching back to 2017. The question everyone is asking is, what is going on?
In 2019 Jill Ellis, former USWNT head coach, stepped down and Vlatko Andonvoski was chosen to fill her role as the ninth ever USWNT coach. He was hired on October 28th 2019. At first, Andonvoski had a great start, winning his first 11 games and setting a record for best start of any coach in USWNT history. Prior to the COVID-19 pandemic he won two tournaments these being the 2020 CONCACAF Women's Olympic Qualifying Championship and the 2020 SheBelieves Cup. Then the world shut down and with it professional sports.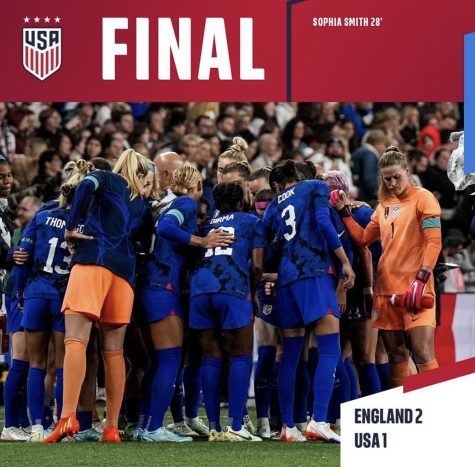 As sports began to come back, the USWNT hoped to pick back up where they left off. However, after the 2021 Olympics the team was left in shambles. Star forward Carly Lloyd, announced her retirement, Alex Morgan announced her pregnancy, and the reality that the team needs a change began to set in.
Andnovskis called up 56 different players to take part in at least one training camp. Of those 56 players, 31 have made at least one appearance in a game. Younger players began filling major roles on the team and veterans slowly started to see less and less playing time. The transition from old talent to new is surely putting a halt in USWNT progress however these changes started within Andovnvkis first 14 months coaching so by now they should be resolved.
At the moment it is unclear as to what the main factor is for all these losses. However, with the 2023 World Cup less than a year away the USWNT will need to start improving if they want to win their fifth world championship and remain the #1 team across the globe.
Leave a Comment
About the Contributor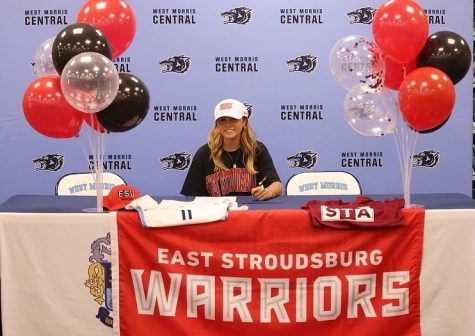 Maddie Lamb, Editor-in-Chief
Maddie Lamb is a senior here at West Morris Central. This is her second year writing for The Paw and wants to continue to write about school and sports...