Congress Divided After 2022 Midterm Elections
The 2022 Midterm Elections were held on Tuesday, November 8th. This year's election was possibly one of the most consequential in years, with the prerequisite potential to defy political norms and history. Control of both the House of Representatives and the United States Senate were to be decided, and dozens of ballot measures were also presented to voters across topics such as abortion access, the economy and inflation, gun control and rights, voter rights, and more. 
There were a multitude of positions to be voted upon during the 2022 Midterm Elections on the national level. This year, 35 of the 100 Senate seats and all 435 seats in the House of Representatives are all on the ballot. Additionally, 36 out of 50 states elected new governors and voters in 27 states chose secretaries of state. 
In some of the most controversial election news, Democratic lieutenant governor John Fetterman declared victory over former president Donald J. Trump's pick, TV doctor Dr. Mehmet Oz, in Pennsylvania's Senate race. This race was by far one of the most monitored races of the entire election. Fetterman's victory flipped control of the seat currently held by Republican Pat Toomey, who is retiring. Fetterman and Oz ran one of the most expensive and contentious races in the country, in a competition ultimately seen as a go-between battle between Biden and Trump. Fetterman's victory is viewed as a loss for Trump, who endorsed Oz in the primary and campaigned for him in the run-up to the general election.
 In addition, there have been a plethora of concerns surrounding the lieutenant governor's health and ability to uphold such a position since he suffered a stroke back in May. Fetterman's health was center stage at a Tuesday night debate in late October when he faced off against Oz. He used a closed captioning system during the debate to help him understand questions asked by the moderator, and even sometimes struggled to form clear sentences. Many Democrats have altered their votes since witnessing this debate, sparking controversy about whether someone with a visible medical disability, such as Fetterman, should be able to run for a Senate position. 
The GOP secured a major win in Florida however, with Governor Ron DeSantis winning reelection by massive amounts. This victory serves as a sign that Florida's electorate has swung to the Republican party, with potentially drastic ramifications to be made to the presidential ballot for the 2024 election. 
Despite some very tight races, Democrats have managed to hold onto their slim majority in the Senate. The chamber was decided on the evening of November 12th after Nevada Senator Catherine Cortez Masto defeated Republican nominee Adam Laxalt, a former state attorney general. This gives Democrats fifty Senate seats, which is enough for the majority with Vice President Harris' tie-breaking vote. Nevada was one of the GOP's top targets, with Cortez Masto's reelection becoming a true tossup coming into the election. As of the Associated Press race call, Cortez Masto had a lead of about 5,000 votes. Democrats could add to their margin in the Senate, if incumbent Raphael Warnock defeats Republican challenger Herschel Walker in a runoff in Georgia on Dec. 6.
Now that the Democratic party has taken control of the Senate once again, the Biden administration will likely face fewer combative investigations from that chamber and have an easier time getting its nominees confirmed. However, there are roadblocks Republicans can still put up, such as by putting a hold on nominations.
The Republican Party was projected to win a majority in the U.S. House of Representatives on November 16th, setting the stage for two years of divided government as President Joe Biden's Democratic Party now holds control of the Senate. This victory gives Republicans the power to rein in Biden's agenda, as well as to launch potentially politically damaging probes of his administration and family. However, it does fall far short of the "red wave" the party had hoped for going into midterms. 
On a more local scale, Long Valley also had quite a bit at stake on election day. Both the Washington Township Board of Education and the West Morris Regional Board of Education held elections to add new members to their school boards. The WTS Board of Education had three seats to fill on their board, and luckily enough, had three candidates running to fill them. The three new board members for the Washington Township Board of Education membership positions are now Lynsday Suchy, John Holly, and Jessica DeCicco. 
The West Morris Regional Board of Education had one spot to fill on the district's school board. The two candidates campaigning to fill these positions were incumbent Lisa Woodring and Dominic Esposito. Lisa Woodring prevailed in the election, therefore resecuring her membership position on the board.
The 2022 Midterm Elections have certainly taken the United States by storm, with the results that have been announced so far indicating that Americans are somewhat evenly divided among the two major political parties. It will certainly be interesting to observe how the nation's legislature operates prior to America's next presidential election in 2024. 
Leave a Comment
About the Contributor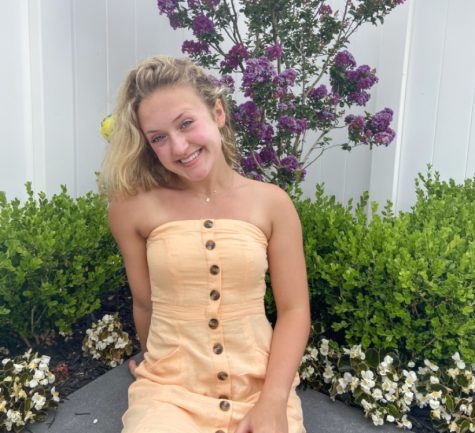 Elyse Cuccaro, School News Editor
Elyse Cuccaro is a sophomore at West Morris Central. She is beyond excited to continue writing for The Paw this school year as a Staff Writer. Elyse is...