Tiktok Takes Music Industry by Storm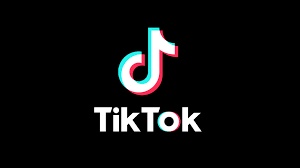 The popular video sharing app, Tiktok has had a major impact on Gen Z as it has become one of the most popular social media platforms. Users can either create their own audios to play during their videos, or choose from the thousands of songs already on the app. Uploading a new sound allows for users to create unique sounds to play behind their videos and give creators a chance to share their own music with the world.
Tiktok has become the go-to platform for discovering new music. Several artists such as Lil Nas X have been launched into stardom after having one of their songs trend on Tiktok. In 2019 the Nas posted a clip of his single 'Old Town Road', which quickly went viral and went on to set the record for longest running song at the #1 spot on the Billboard Hot 100 chart. The hashtag 'OldTownRoad' on tiktok currently has 1.8 billion views on the app. Nas also has almost 30 million followers on the app and over 40 million monthly listeners on Spotify.
Other artists such as Dixie D'amelio and Ness Barret first gained their followers as Tiktok influencers before they transitioned to music later in their careers. D'amelio currently has 57.5 million followers on the app and over 1 million monthly listeners on Spotify. Her first single "Be Happy" took the app by storm in 2020 and had garnered 100 million streams on Spotify. Her music caught the attention of other popular artists such as Wiz Khalifa and Liam Payne, who now both have collaborated with her.
Tiktok allows people from all backgrounds to share their music, especially those who wouldn't have the resources to share their music otherwise. Elliot Fullam, a Tiktok user, gained popularity by sharing clips of his music in his videos. Earlier this year he released his debut album "What's Wrong", which now has over 200 thousand streams.
Tiktok makes it easier than ever to discover new music, even if the music itself has been out for a while. Season four of Stranger Things featured the song "Running Up That Hill" by Kate Bush which was initially released in 1985. The song made its way to tiktok where it was featured in 2.7 million tiktok videos . The 37 year old song ended up earning the singer $2.3 million.
Executives in the music industry have taken notice of the app's influence on what songs go viral. Some labels have hired influencers to promote songs- paying them thousands of dollars for just one promotional video
"Music marketing on TikTok is huge," Jesse Callahan, founder of the upstart marketing firm Montford Agency. "It's a big way that labels have brought artists into the spotlight the last couple of years. It's also a big way that creators have made a lot of money."
The app has almost eliminated the need for large ad campaigns for music.
Tiktok provides a platform for undiscovered artists to share their work with the world and gives opportunities to those who wouldn't otherwise have them. These changes are coming about rapidly and it's hard to foresee what the music industry will look like in the future.
Leave a Comment