Review: Taylor Swift 'Midnights' Album
On October 21, 2022, Taylor Swift- the 32 year-old American singer and songwriter- released her new album, Midnights. Her new album stands as Swift's 10th studio album and was sold over 800,000 times within the first day of being released in the U.S. alone. Fans of Swift had been waiting for 2 years for her to come out with a new album.
This album includes 20 songs. Before the release, it was originally thought by fans that there were only 13 songs in this album. "Midnights, the stories of 13 sleepless nights scattered throughout my life…" stated Swift in an Instagram post. However, three hours after her 13 new songs were released, Swift surprised fans with "3 am addition" which added an additional 7 songs to her album. This caused excited chaos from fans as they were not expecting this.
The majority of Taylor fans were very excited for the release of the album and showed positive reviews as the album broke many records. For example, Midnights broke the record as the most streamed album of 2022 within a day. In the article, "All the records Taylor Swift's Midnights broke in its first day of release", the author, Lauren Huff states that the album "… ended the week with the record for third-largest streaming week ever for an album, by total on-demand official streams, trailing behind Drake's Scorpion (745.92 million) and Certified Lover Boy (743.67 million), respectively. It's also now the largest streaming week ever for an album by a female artist,". Not only that, but also the album helped Swift become the first to occupy the top 10 spots on the Billboard Hot at the same time. Midnights also broke the record as the most sold vinyl album. "The album ended the week with a record-breaking 575,000 units sold. The previous high was Harry Style's Harry's House, which debuted with 182,000 sold earlier this year," announced Huff. In addition, this album broke the record for being Spotify's most streamed album in a single day and also the record for the biggest album dropped globally on Apple Music.
While the album was shown lots of support by most fans, others were not too pleased by the contents of the long awaited release. Many fans were expecting this new release to embody another one of Taylor's albums, Folklore, leaving them disappointed after listening to the album. In addition, some did not like the fact that there were some upbeat songs included in the album. The article "Taylor Swift's 'Midnights' Album Is Shockingly Dull", by Coleman Spilde, states that, "…for songs written on or about emotionally fraught, sleepless nights, they lack poignancy and resonance. Most things here feel like a first draft; there's a noticeable lack of connection between the emotions she's feeling and what her audience is capable of absorbing." In another article "Review: Taylor Swift's 'Midnights' will put you to sleep" by Emma Weidmann, new songs on the Midnights album were said to be "excruciatingly boring". In the same article, Weidmann shares her thoughts that, "[s]wift has leaned too much on revenge anthems in the past, and "Midnights" is barely any different, not to mention that many of these songs revolve around the general idea of being a baddie with sharp eyeliner and black clothing, and not taking disrespect from men,"
Though this album needed to be warmed up to by some fans, it has proven to be another successful release by Taylor Swift. I would recommend this album to anyone who likes pop music and would like to listen to classic Taylor Swift, as this album is comparable to Swift's Reputation and 1989 albums.
Leave a Comment
About the Contributor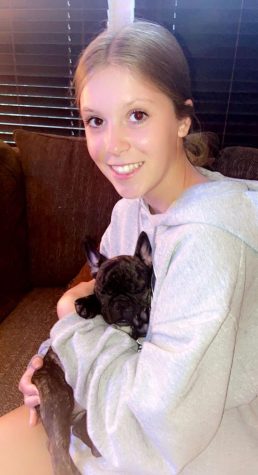 Carly Juliano, Staff Writer
Carly is a junior at West Morris Central and this will be her first year writing for The Paw. She loves to write, as her favorite subject in school is...