Obi-Wan Kenobi Series
The Obi-Wan Kenobi series called Obi-Wan is a brand new show that aired on Disney +. The show aired every week starting on May 27th, 2022, until June 22, 2022. This season was set ten years after Episode Three Revenge of the Sith.
In Revenge of the Sith Anakin Skywalker, who was the padawan of Obi-Wan Kenobi, wanted to become a Jedi master. The Jedi council did not think he was ready. This led Anakin to the Dark Side. Order 66 which declared the slaughter of all Jedis ran through the galaxy. This led Anakin and Obi-Wan to an epic battle on Mustafar where in the end Obi-Wan Defeats Anakin by cutting off his legs and leaving him burning in flames. Because Obi-Wan didn't kill Anakin, he was able to be found by Palpatine and be transformed into the man in the huge suit, "Darth Vader." This left Darth Vader enraged with a need for revenge and Obi-Wan looking over Anakin's children Luke and Leia Skywalker. This has continued for 10 ten years.
This series was a great run off of the Prequels because it goes further in on what is my favorite Star Wars era. The beginning of the show starts off with the inquisitors searching for jedi that are still alive after Order 66. They are really looking for Obi-Wan Kenobi because their master Darth Vader is in a desperate need of revenge. Kenobi is hiding in a cave in Tatooine looking over Luke Skywalker, Luke's Uncle Owen and Aunt Beru. He gets called for a mission by a close friend Senator Bail Organa to save Princess Leia Organa, who is actually Leia Skywalker. This mission leads Kenobi towards many great action thriller scenes with very familiar characters and some new ones that will leave you on the edge of your seat waiting for the outcome.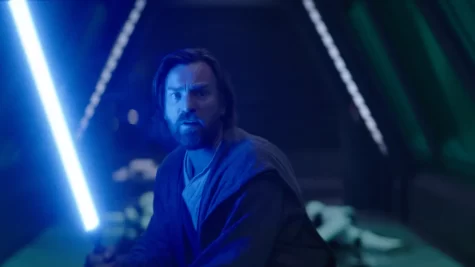 This series brought many great and emotional fights, for example, in the beginning of the season in Obi-Wan Kenobi and Darth Vader's first fight you can see a ton of anger from Darth Vader. In that fight it was really one sided as Obi-Wan was very rusty. In their later fight Obi-Wan trained and got stronger as his Jedi abilities came back to him, with this you can see more emotions from Kenobi as he battles with Vader. Through this Obi-Wan realizes that Anakin is different then Vader through the fight. Even though the series was great it still has some flaws. One thing was that the show started off a little slow, with it taking two episodes to have Kenobi face any sort of danger. But, the season ramped up as more episodes came out.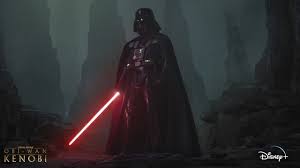 As of right now, staff at Lucasfilm are contemplating making a new season. Before the season was released it was stated that it would be a one-season show, but that has changed to them really considering another season. This is shown through the fans loving the series and begging for more. In addition, Ewan Mcgregor, the actor of Obi-Wan Kenobi who went as Ben in this series, really wants to shoot a season. Lastly, I would really like them to come out with another and more seasons because I want to know the little details between the Prequels and the Originals.
Leave a Comment
About the Contributor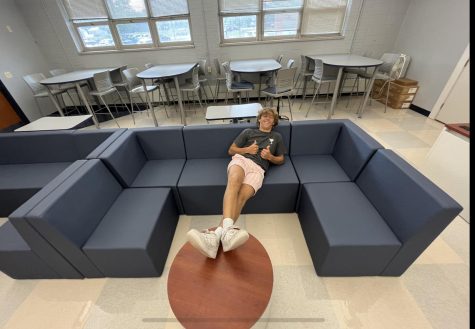 Sean Bodnar, Staff Writer


Sean Bodnar is a senior at West Morris Central and is in his first year of writing for The Paw.   He has a very strong interest in writing about...