The 2022 Unified Alumni Game
On December 22, 2022, West Morris Central's Unified Basketball team hosted their first ever alumni game where former Unified athletes and partners returned to the court to play another game against the current Unified team. 
Eight former WMC Unified athletes and partners returned to their alma mater to face off against this year's Unified basketball team. Of these eight, two of the team's previous presidents, Jillian Fournier (2021-2022), and Veronica Flagg (2021-2022), were in attendance. The other previous athletes and partners that played in the game included Bridgette Moylan, Ryan Lavelle, Lauren Salo, Mackenzie McCrone, Emily Vaughn, and Kaitlyn Gleason. The current Unified basketball team was thrilled to have been able to reunite with their beloved past teammates, even if there was a little bit of friendly competition involved!
While the game was originally supposed to be played by one team consisting entirely of returning Unified alumni and the present Unified basketball team, Coach O'Toole and Coach Buchanan made the game-time decision to create two brand new teams consisting of both alumni and current team members. One team was the Wolfpack and the other the Highlanders. This decision was most certainly beneficial, as it allowed both current and former members to interact in an even more healthy, uplifting athletic environment.
The game was truly thrilling to watch, as the score remained very close throughout. Ultimately, the ___ team won the 2022 Alumni Game. 
At the end of the day, the outcome of the game was not what mattered to the athletes and players who participated. Both alumni and current team members were thrilled to be back on the court, playing one of their favorite games together once again. The game also served as an incredible learning experience for present team members, as they were able to receive many helpful tips from some of their Unified role models. 
The first ever Unified Alumni Game was most certainly a success. Coach O'Toole, Coach Buchanan, and the Unified basketball team are so fortunate to have had such incredible alumni participation, and hope to make this an annual tradition at WMC. 
Leave a Comment
About the Contributor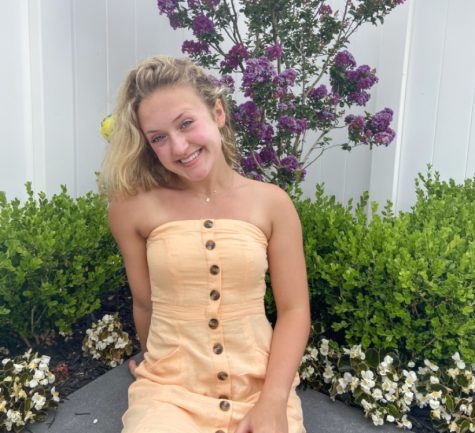 Elyse Cuccaro, School News Editor
Elyse Cuccaro is a sophomore at West Morris Central. She is beyond excited to continue writing for The Paw this school year as a Staff Writer. Elyse is...