Tom Brady Retires… Again
Tom Brady has announced his retirement, for the second time. Brady announced his retirement last year after the Buccaneers lost to the eventual Super Bowl champion Los Angeles Rams. But later that year would resend his retirement  and return to football for what would be one last season. Brady announced exactly one year later, on February 1, 2023 that he would be returning from professional football… again, but this time he said it is "for good."
This announcement ended an illustrious 23 year long career, more than half his life. A career where he won seven Super Bowls and set numerous records. He announced his retirement via a video on social media. Brady did not make as big of a deal out of this retirement like he did the last one. He said in the video "You only get one super emotional retirement essay, and I used mine up last year, so really thank you guys so much to every single one of you for supporting me." He continued saying "My family, my friends, my teammates, my competitors – I could go on forever, there's too many. Thank you guys for allowing me to live my absolute dream. I wouldn't change a thing. Love you all."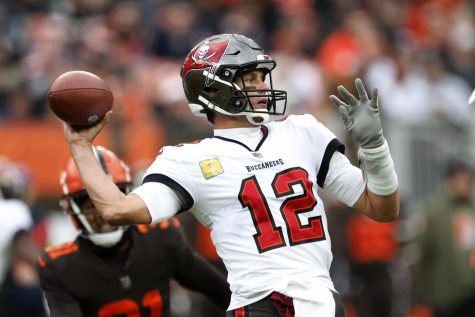 Brady finishes his career with seven Super Bowl championships, six with the New England Patriots and one with Tampa Bay Buccaneers. He has the record for NFL career pass yards with 89,214 and touchdown passes with 649. Brady is a three-time league MVP and a five time Super Bowl MVP. He is the only player to win more than five Super Bowls. In his curtain call season, Brady passed for 4,694 yards, the third most in the NFL, and 25 touchdowns. The records don't end there, he holds records for regular-season wins with 251, Super Bowl appearances with 10, playoff games played (48), playoff game wins (35), playoff yards with 13,400 and 88 touchdowns in playoff games. He is a two-time NFL Offensive Player of the Year, three-time first-team All-Pro honoree, three-time second-team All-Pro, 15 time Pro Bowler. He was also named to the NFL 2000s and 2010s All-Decade Teams and the NFL 100th Anniversary All-Time Team.
Both the Bucs franchise and the Patriots franchise sent their love and support to TB12. The Glazer Family, who own the Buccaneers said in a statement that Brady "set an exceptional standard that elevated our entire organization to new heights and created some of the most iconic moments in our history." They continued "Tom's impact will be felt within our community for many years to come and we will forever be grateful for those unforgettable memories he provided…" The owner of his former team, the Patriots, said to ESPN "I don't believe in the 100-year-old history of the NFL there's been a quarterback of Tom's ilk. I don't know, but I would have trouble ever believing there could be another one."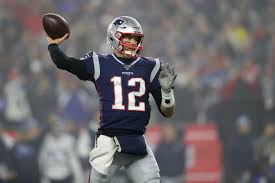 His career did not start out as grand as it is now. The Patriots drafted Brady with the 199th pick in the 2000 NFL Draft. Brady was not even the second string, or the third string for New England his first season. During his rookie season he completed one pass out of three attempts. The next year, Brady took over as the team's starter and led them to a Super Bowl where they beat the Rams. This was just the beginning of the success he and head coach Bill Belichick had in New England. Belichick stated "Tom Brady was the ultimate winner. He entered the NFL with little to no fanfare and leaves as the most successful player in league history. His relentless pursuit of excellence drove him on a daily basis. His work ethic and desire to win were both motivational and inspirational to teammates and coaches alike…"
Brady's career to some may seem unattainable but he did not reach that level of greatness before going through some trials. Patriots owner Robert Kraft said "You think about it– for all the young people out there who dream big dreams – things didn't go his way at Michigan… He defied the odds. I think having that chip on his shoulder… truly one of a kind."
Brady can now begin working for Fox Sports as an analyst where he was signed this summer to a 10 year $375 million contract. He has a clothing brand which he launched a year ago and a health and wellness brand called TB12 Sports. Brady will also continue with the production company that he founded called 199 Productions. 
The legacy of Tom Brady will never be forgotten by football fans across the country. He will forever maintain his standing as the G.O.A.T and has set the bar extremely high for every quarterback that will come after him. 
Leave a Comment
About the Contributor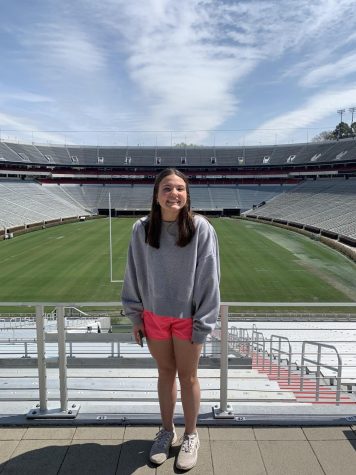 Lizzie Rubright, Sports Editor
Lizzie is a senior and in her third and final year writing for The Paw. Lizzie loves all things sports: watching them, playing them and especially writing...