Student Artist Spotlight: Aoife Bell
There are an astounding number of clubs and extracurriculars that students can take part in here at West Morris Central, in about a dozen different subject areas. But beyond pre-existing activities, another great thing about Central is the ability to create opportunities for yourself and make your own mark on the school community. The Paw's January Student Artist Spotlight, Aoife Bell, has certainly forged an original path in her four years here.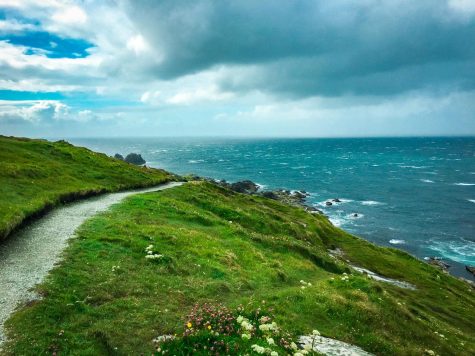 A hallmark of Bell and her art is experimentation. From her work in IB Music to carving out a new position herself in the Central Theater program, Bell is constantly creating both art and opportunities to make more art. She plays the violin in WMC concert orchestra, sings for a community band The Late Bees, is an avid photographer, and has been performing in the Irish dance style for ten years. Many of these interests Bell had to pursue on her own, and she's created an interesting, nontraditional relationship with the arts here at Central.
Bell has been a member of the WMC concert orchestra for all four years of high school, but she's taken it a step further and, along with some friends, formed The Late Bees. This student community band was formed when Bell was in the eighth grade, and has been playing since then at events like Battle of the Bands, Relay for Life, and other local gigs. The current lineup sees Bell singing, June Gattone on guitar, Erin Thomas on the drums, and last month's Student Artist Spotlight Maya Janssen on the bass. Additionally, in a creative twist, because every member of their band plays a string instrument — concert orchestra is common ground for The Late Bees — every performance they try and have a "song where [they] switch up the instrumentation," putting Thomas on viola and Janssen on string bass, for example.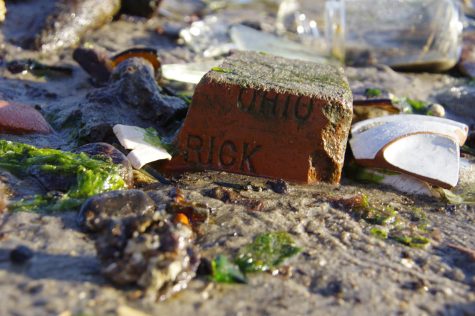 On top of playing in different instrumental ensembles, Bell is also a rare member of the IB Music course here at Central. IB Music is the highest level of music class a student can take  at WMC, and students take a zero period from 6:50 to 7:30 once a week to learn theory and create their musical portfolios. Bell described it as a fun experience, and said she's "done more composing than [she] ever would've otherwise." Simply being able to take class before 7 am, let alone one with such a rigorous curriculum, is a testament to Bell's dedication and love of music and the arts, and is just another way that she's cultivated her art education here at Central.
Another art form where Bell is active is photography. She became interested early in seventh or eighth grade and has spent her time since then teaching herself and cultivating her art. She uses a Sony A7R digital camera to shoot most of the time, but is also always interested in experimenting with new creative processes like pinhole cameras or lumen prints. This year she's taking both Photography 1 and 2 here at Central, the first time she's taken a photography class, and she said that it's helpful "having a class to reinforce what [she] already [knows] and then also have a teacher there to be like 'this is where you can improve.'" She also likes the variety of subjects and the ability to experiment with the darkroom. She says she doesn't have one role model or source of inspiration, but she loves scrolling through social media to find new ideas to emulate and experiment with. 
Along with taking photos of her typical subjects — usually nature-related — Bell also takes photos for the Central Theater program. This role began in 2021 with the fall drama Peter and Wendy. Bell was sitting in the audience with friends and thought "I really want to photograph the show because it's so cool looking." She reached out to Ms. Noone and then the show's director and they both gave her permission, and she's been the official student photographer for every show since.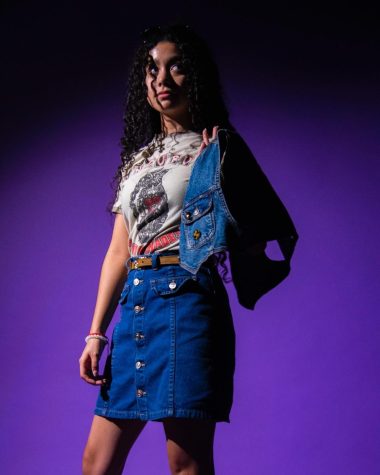 Bell is a senior this year, and has her post-secondary plans already laid out. In autumn she'll be attending the Rochester Institute of Technology with a major in photography, and is also planning on continuing her other art forms, like dance and music, through their performing arts program. Congratulations to Aoife Bell for being The Paw's January Student Artist Spotlight, and you can see her perform at Battle of the Bands this spring!
Leave a Comment
About the Contributor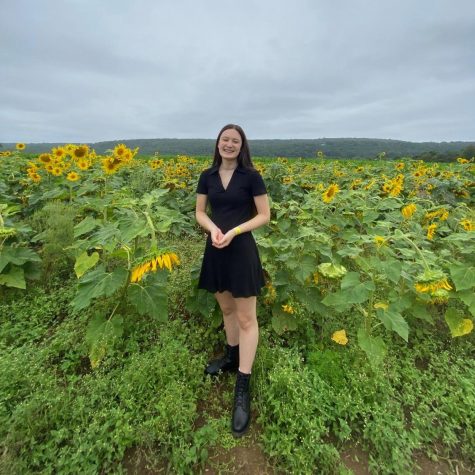 Evelyn Oravez, Editor-in-Chief
Evelyn is a senior and Journalism III student this year, and is one of The Paw's editors-in-chief for two years running! This year she is excited about...